Vietnamese rock band in Japan releases first-ever music video
The first Vietnamese rock band in Japan, Kurrock, has released their debut music video.
The six-member band, including five Vietnamese and a Japanese drummer, has unveiled a music video of their debut single Vượt (Overcome). The song is about the difficulties and challenges that many Vietnamese people, especially young ones, have to cope with when they work, study and live in Japan to pursue their dreams.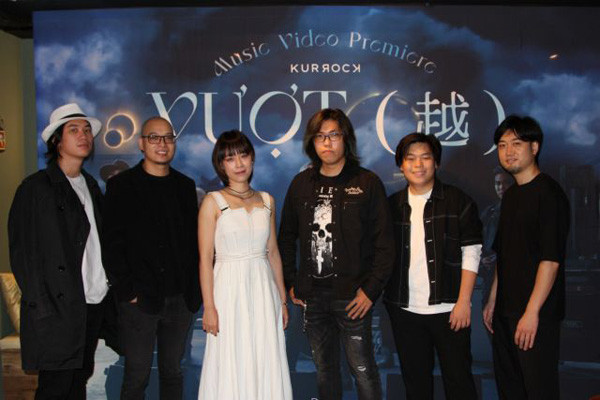 The video was filmed under director Watanabe Tomonori, at a time when many COVID-19 restrictions were still in force in Japan. It was completed thanks to the tireless effort of production teams in both Japan and Vietnam.
The video is set on the rooftop of the Nagoya Mode Gakuen skyscraper at dawn, with a view of the bustling Shinjuku District. The backdrop expresses the idea of "a new day will come", which also fits the interpretation of the song.
Through the song, Kurrock wants to send a message to all young Vietnamese people in Japan – "Try hard and you will overcome the difficulties."
Founded in 2020, the band which is led by Nguyen Huu Manh Khoi, aka KJO, majorly performs in Tokyo.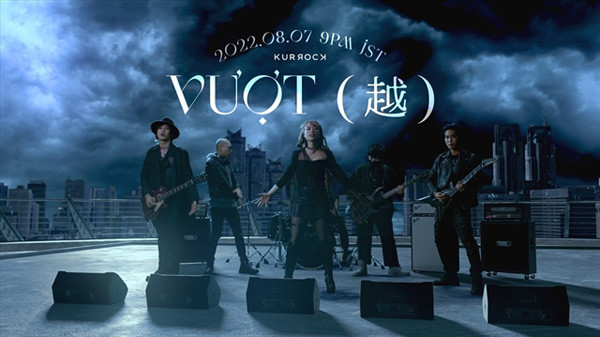 Before releasing their debut single Vượt, Kurrock was well-known in the Vietnamese community in Japan through covers such as Pretender, Neko and Little Thing.
According to leader Manh Khoi, in addition to the music video Vượt, Kurrock plans to release their first album featuring bilingual Vietnamese-Japanese songs, aiming to connect the music of the two countries as well as music lovers from Japan and Vietnam.
Source: Vietnam News