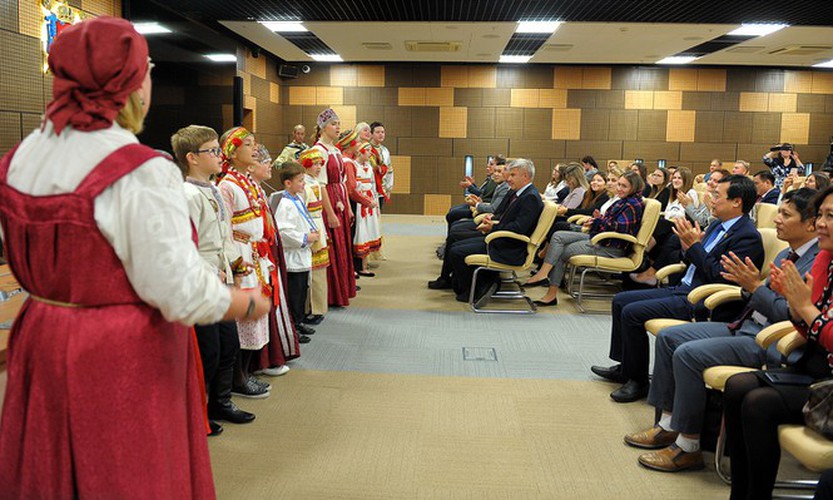 The workshop is one of the highlights of the ongoing Vietnam-Russia Youth Forum 2019 in Moscow and Saint Petersburg which is running from September 24 to October 1.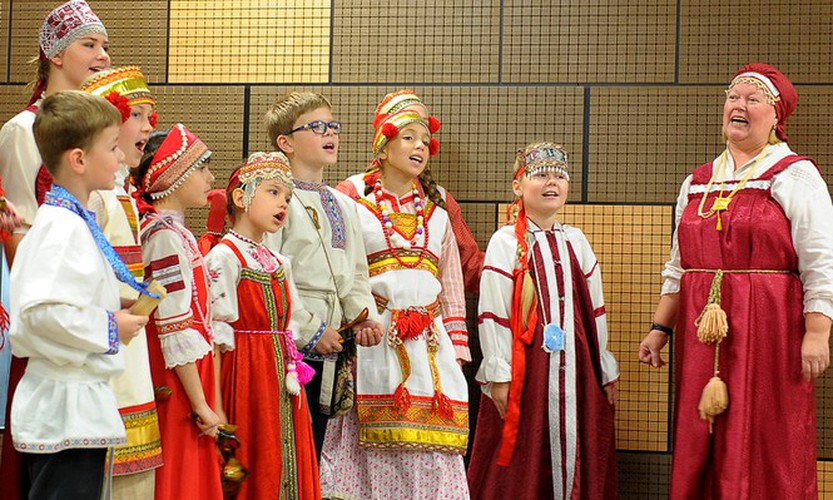 The two-hour event showcases the cultural heritage of various regions from across both Vietnam and Russia. One notable performance was the singing of Russian folk songs which impressed viewers.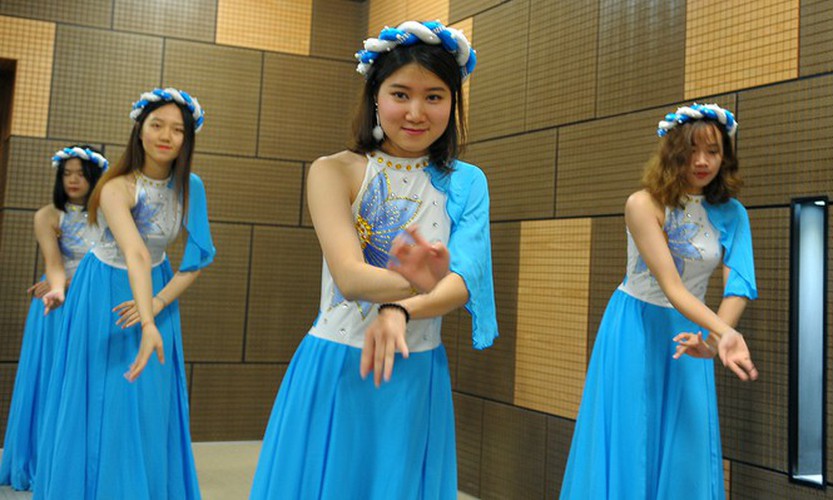 Young people from both countries introduce their culture through photographs, documentaries, and art performances. A traditional dance put on by Vietnamese students proves particularly exciting for participants.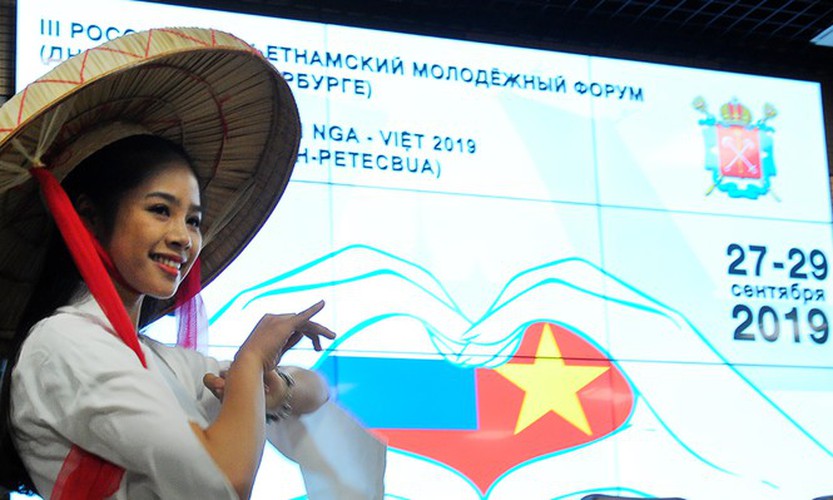 A Vietnamese girl displays a 'Non quai thao', a type of conical hat with fringes on all sides, while singing 'Quan ho', a genre of love song.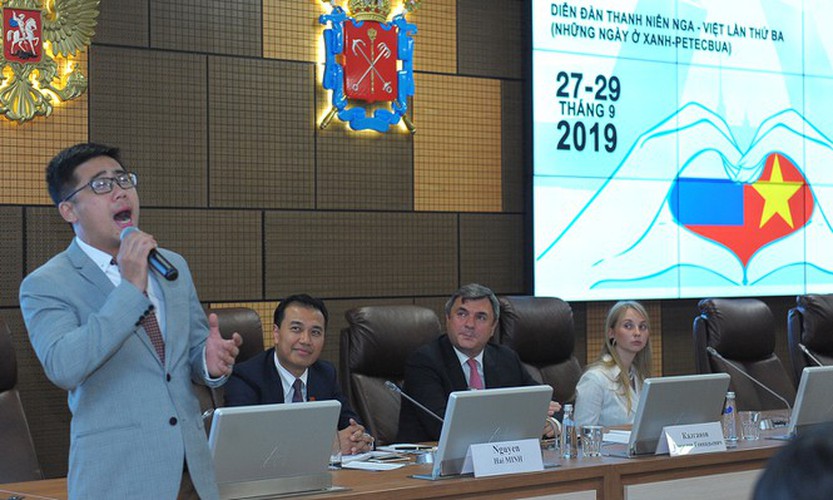 Young people from the north of the nation sing folk songs to delegates at the event.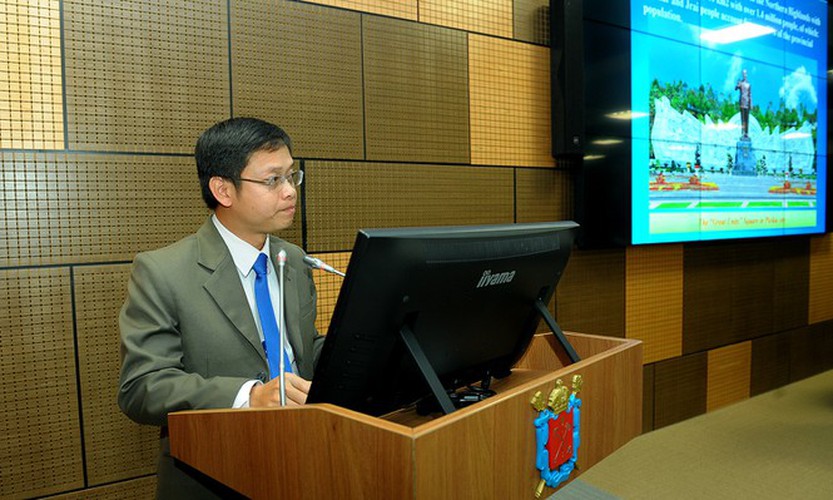 Nguyen Hoang Phong, secretary of Gia Lai's provincial youth union, discusses Gong culture from the Central Highlands region with participants.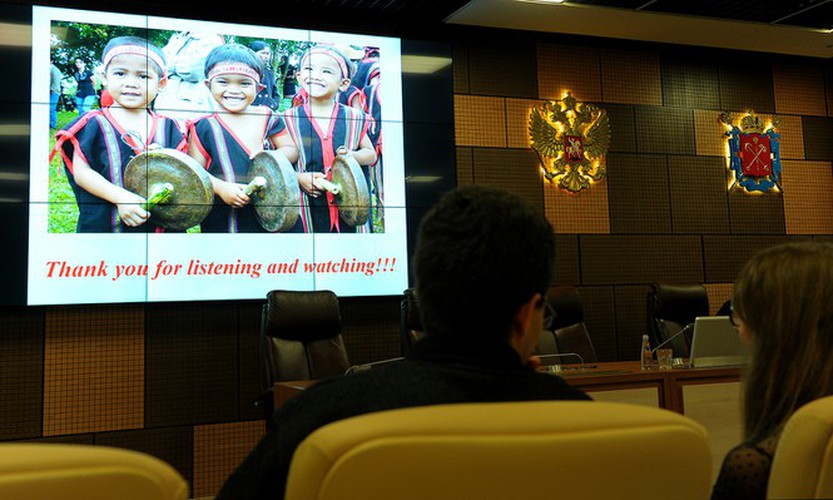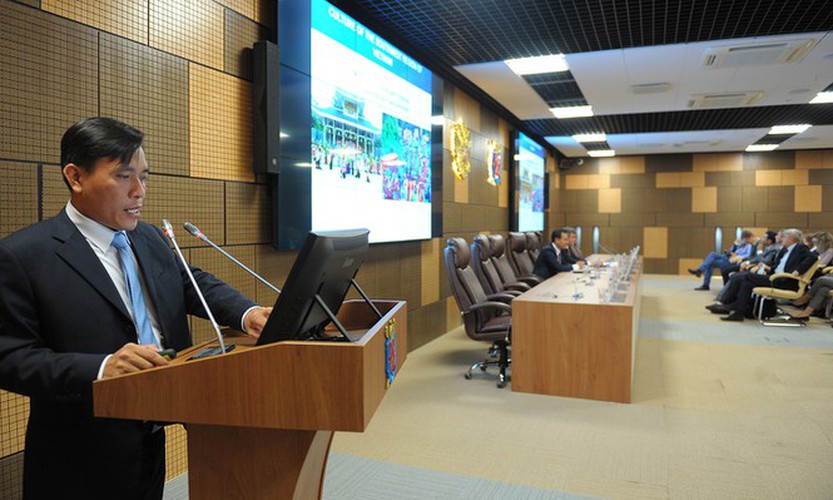 Ngo Huynh Quang Thai, deputy secretary of Tien Giang's provincial youth union, introduces 'Don ca tai tu', a type of southern folk music, and the importance of young people in developing and preserving this style of music.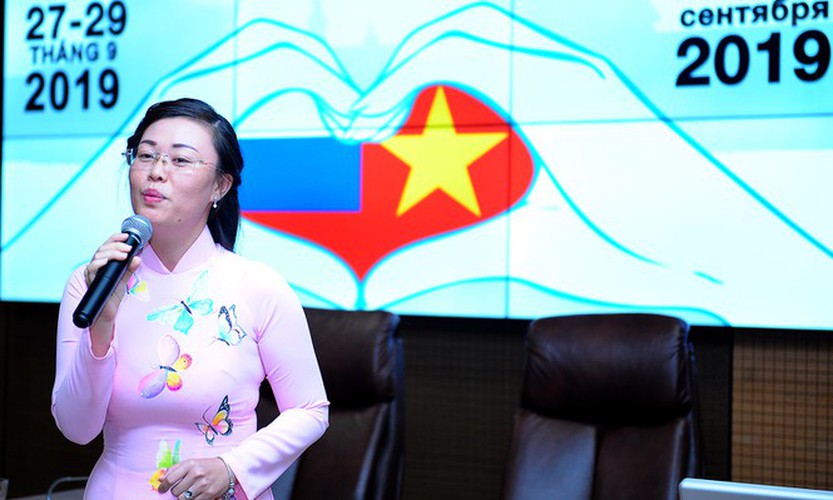 Pham Thi Thuy Dung, secretary of Hau Giang's provincial youth union, gives a rendition of a 'Don ca tai tu' song.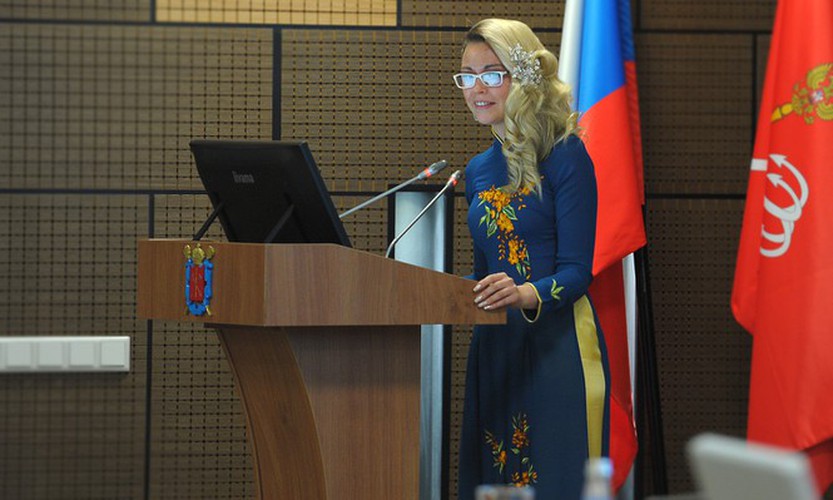 A Russian youngster wears an Ao Dai, a type of Vietnamese traditional long dress, to talk about Russian cultural diversity and measures taken to preserve it.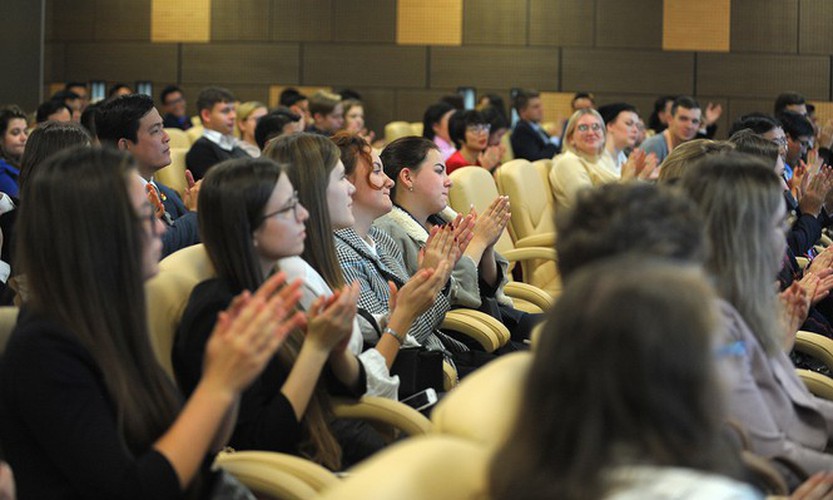 The Vietnam-Russia Youth Forum 2019 is one of a number of events being held throughout the year to mark the Vietnam-Russia Year and the Russia-Vietnam Year.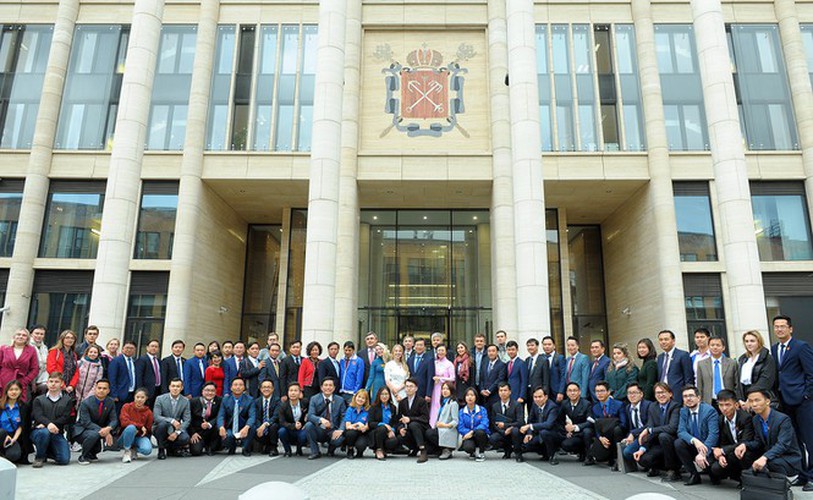 Vietnamese youngsters join their Russian counterparts whilst posing for a group photo.
Tien Phong/VOV