Vietnamese SOEs must reform and invest in technology

State-owned enterprises (SOE) must strive to reform and become innovation centres in today's modern economy.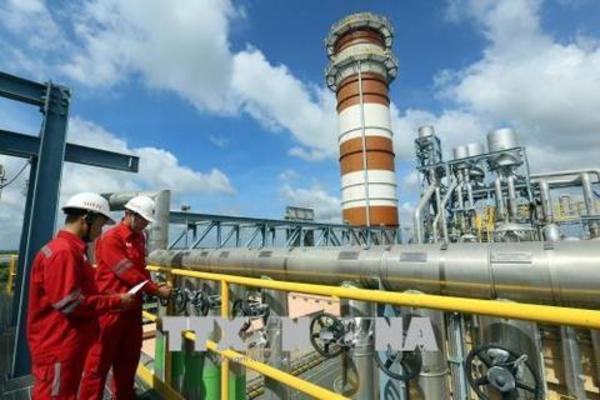 Workers check on equipment at the Nhon Trach Power Plant 2 under PV Power in southern Dong Nai Province. IPO of PetroVietnam's stocks, PV Power's parent-corporation last year contributed to the State's budget some VND7.45 trllion.
State-owned enterprises (SOEs) must strive to reform and become innovation centres in today's modern economy, said Prime Minister Nguyen Xuan Phuc at a conference discussing measures to improve Viet Nam's SOEs' management and performance on Wednesday in Ha Noi.
The Prime Minister stressed the importance of Viet Nam's SOEs to the economy, saying the growth of SOEs remains a priority in the county's economic strategy and is crucial in solving numerous socio-economic development issues.
Against a backdrop of fierce competition and trade liberalisation in an increasingly complex global market, Vietnamese SOEs, now more than ever, must carry out reforms to improve management capacity, while investing in human resources and technologies to stay competitive.
"Old tricks can no longer work [in today's economic climate]," the PM told delegations of Viet Nam's SOEs at the conference, saying SOEs must break away from passive mindsets and outdated practises.
"SOEs must be the front runners in the industrial revolution race," he urged the country's SOEs to invest more in research and development, technological innovation, adding they must also start building an ecosystem of supporting small-and-medium sized businesses.
On the Government's side, the PM said Government agencies will grant more autonomy to SOEs to minimise unnecessary bureaucracy, building towards a performance-based remuneration system.
Greater autonomy, however, will come with greater responsibility and accountability. Mechanisms will also be put in place to supervise and monitor SOEs' activities, said the PM.
Speaking on SOEs' performance, the PM said it still left much to be desired, especially on the issue of equitisation, a term for the conversion of SoEs to joint-stock companies or corporations. During the entire 2016-19 period, only 36 SOEs were equitised or 28 per cent of the targeted figure.
Real estate, intellectual properties and other asset valuations have been identified as some of the major roadblocks for SOEs' equitisation.
Some SOEs whose equitisation processes were finalised are still yet to meet the country's listing regulations and were slow to restructure as economic experts voiced concerns over their particularly poor management capacity and failure to attract talent.
Hesitancy to change, conflicts of interest, unwillingness to part with privileges, corruption and the involvement of interest groups have all hindered the equitisation process, a key task for the Government in building Viet Nam's modern market economy.
"Vietnamese SOEs and the country's entire political apparatus are to continue the fight against corruption led by the Party and the State," the PM said.
After the conference the Ministry of Planning and Investment, the Ministry of Finance, the State Bank of Viet Nam and other Government agencies will immediately start working on new regulations and guidelines, which aim to help SoEs improve economic performance and management. — VNS

The General Department of Taxation of Vietnam (GDT) on Wednesday announced the list of 1,000 highest taxpayers (V1000) in Viet Nam in 2018 which contributed 60.3 per cent of total corporate income tax.  

Deputy Prime Minister Vuong Dinh Hue agrees 12 loss-making State-funded enterprises may bring their conflicts with contractors to arbitrators if those conflicts are not resolved by the end of this year.  

The State Capital Investment Corporation (SCIC) successfully sold capital in 999 enterprises as of June 30, said Deputy General Director Le Song Lai during a conference on July 17.