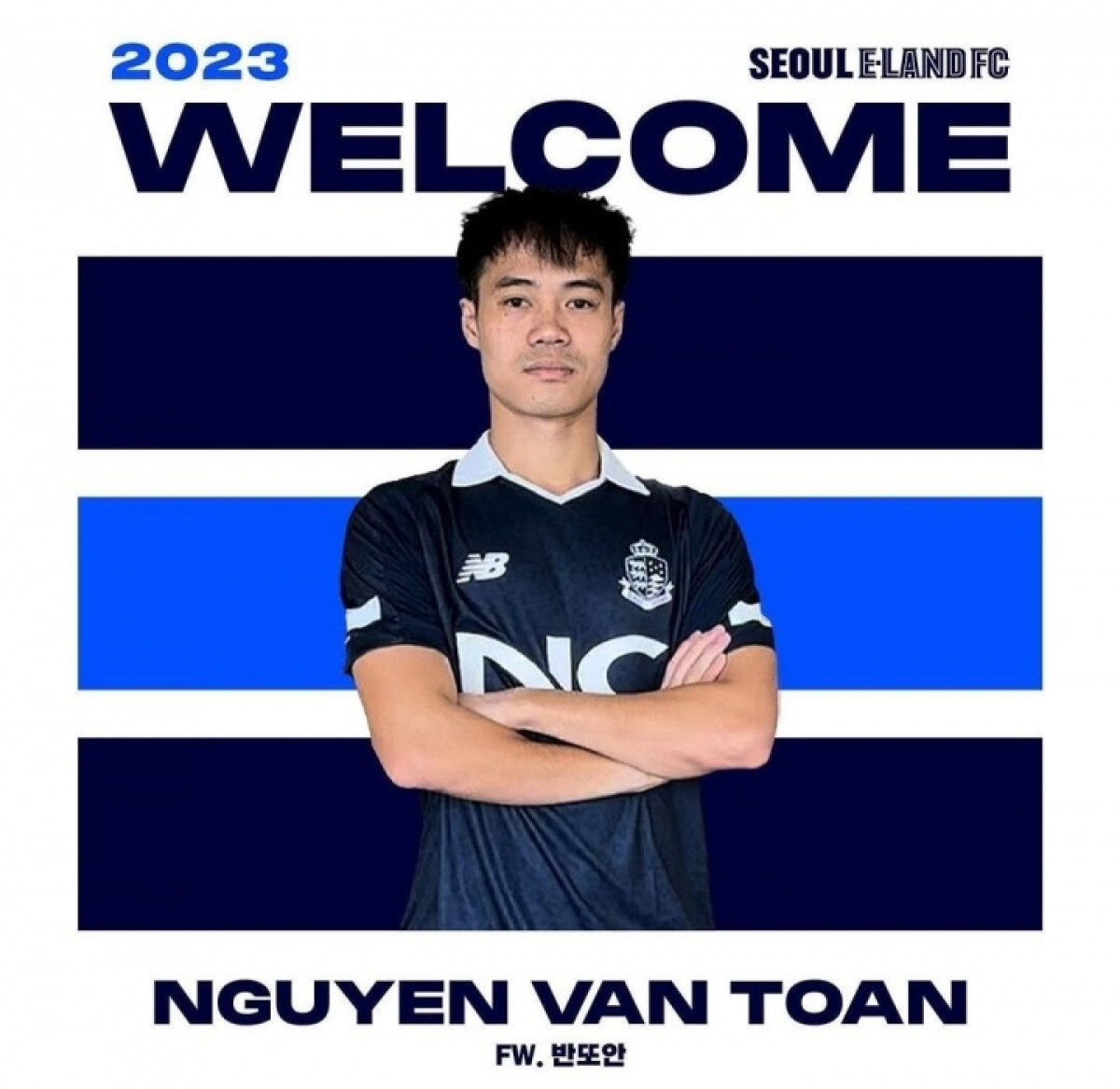 On its homepage, Seoul E-Land Club posted a video with a greeting from Van Toan: "Hello Seoul E-Land fans, my name is Van Toan, I will play for the club from 2023. See you in Seoul".
One day earlier, HAGL FC also said goodbye and wished Van Toan success in the new jersey.
Toan, 27, recently ended his contract with Hoang Anh Gia Lai (HAGL) FC and got many offers from domestic FC, but he wants to play abroad.
Toan began learning Korean while on duty with the national squad as they prepare for the upcoming AFF Cup 2022, taking advantage of coach Park Hang-seo's assistants.
Born in 1996 in the northern province of Hai Duong, Toan is a key member of the Vietnam national team, having been a leading striker in the domestic game since the 2015 season.
Toan has recorded many achievements in his career: ranking second in the AFC U23 Championship 2018, winning the AFF Cup 2018, entering the quarter-finals of the Asian Cup 2019, and reaching the final qualifying round of the 2022 World Cup.
Toan now plays for the national football squad at the AFF Cup 2022 which will end on January 16.
Seoul E-Land FC were founded in 2014, with their home ground Mokdong having a capacity of 15,511 spectators.
The team has recently had Mr. Park Choong-kyun as head coach, who formerly managed the Hanoi FC in the V. League 1 for the 2021 season.
Previously, Toan's HAGL teammates Cong Phuong and Xuan Truong had the chance to play for Incheon United FC and Gangwon FC in the K League 1, although the pair were ultimately unsuccessful.
Some players of Hoang Anh Gia Lai left this FC. In the new football season, Cong Phuong will play for J-League 1 Football Club Yokohama, while Nguyen Phong Hong Duy and Vu Van Thanh join Nam Dinh FC, and Luong Xuan Truong has inked a contract with Hai Phong FC.
Dai Nam