Vietnamese women arrested for surrogacy
Police in the northern province of Quang Ninh's Ha Long City have stopped an organised surrogacy set-up.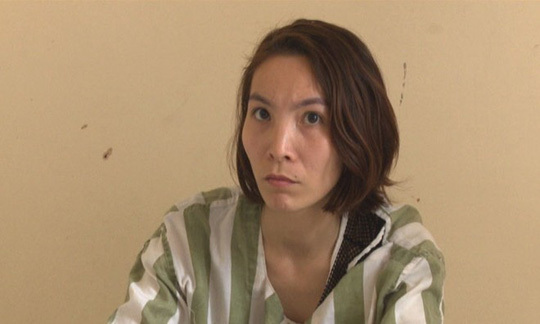 Pham Thi Hue

On Wednesday, the police arrested Pham Thi Hue, 35, from Bac Giang Province and Ninh Thi Hai Yen, 31, from Hanoi's Ba Dinh District who have been accused of organising the ring for commercial purpose.
Hue admitted that by late 2017 while working in China, she became acquainted with a Chinese man who was said to be the director at a Chinese hospital. She, however, did not know any more about him whose family name was Yang.
They then discussed the surrogacy deal. Hue claimed she would be paid VND50-60 million (USD2,173-2,600) when she found a woman willing to be a surrogate. Hue would also receive VND3.4 million per month for taking care of a woman during their pregnancy.
After that, Hue returned to Vietnam to find women. She found four people who agreed to be involved in the service, including Ninh Thi Hai Yen. Three were sent to China for successful in vitro fertilization, except for Yen.
Yen later introduced five others who were eligible for the service.
Between March and October last year, a total of 15 Vietnamese women were taken to China for successful in vitro fertilization.
By late November last year, Yang asked Hue to return Vietnam to hire a house to take care of some of the pregnant women returning from China.
Hue rented a house in Hong Hai Ward, Ha Long City from early December last year.
Hue was paid VND260 million (USD11,390) for 15 pregnant women. Meanwhile, Ninh Thi Hai Yen received VND30 million for introducing five women. The people who gave birth and then handed over their children to Yang were paid VND300-400 million each.
Yen also said that she introduced five other women for a Vietnamese person named Thuy who is now living in China. Yen was paid VND30 million for each woman.
According to Hue, nine Vietnamese pregnant women are still in China.
Nguoi Lao Dong/Dtinews