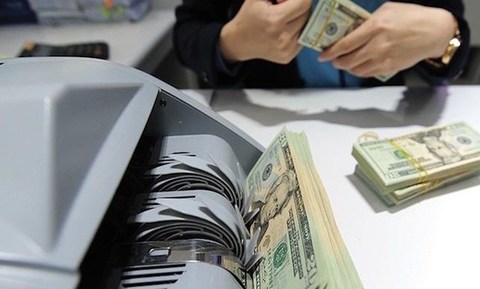 Vietnam had the ninth highest remittances in the world last year of US$15.7 billion. — Photo tapchitaichinh.vn
Inward remittances to Viet Nam topped US$15.7 billion last year, the ninth highest in the world.
While globally remittances decreased by 7 per cent last year due to COVID-19 according to the World Bank, Viet Nam was not affected much.
In 2019, the country's remittances topped US$16.7 billion, of which $5.3 billion came to HCM City
Tran Quoc Anh, head of HDBank's personal customers division, said remittances via his bank were up by more than 40 per cent
Around 580,000 Vietnamese work abroad, including 230,000 in Taiwan, nearly the same number in Japan, 50,000 in Korea, 30,000 in Southeast Asia, and 15,000 each in the Middle East, Africa and Europe.
Most work in fields such as construction, manufacturing, agriculture and fishing, and domestic work, according to Nguyen Gia Liem, deputy head of the Ministry of Labour, Invalids and Social Affairs' overseas labour management department.
The income abroad helped improve the quality of life of workers and their families, and many escaped poverty and were able to afford education for their children, he said.
Luong Thanh Nghi, vice chairman of the State Committee for Overseas Vietnamese, said last year overseas Vietnamese from 27 countries invested US$1.6 billion in the country.
Liem said the country had signed deals with countries such as Japan, Malaysia, Qatar, Russia, and South Korea to send workers.
Viet Nam aims to send 90,000 guest workers abroad this year, and 500,000 from now through 2025. —VNS

Remittances to Vietnam are set to fall for the first time since 2009 to $15.7 billion this year over Covid-19 impacts.

Remittances flows into Ho Chi Minh City reached 4 billion USD in the first nine months of 2020 despite impacts of COVID-19 pandemic, representing a rise of 2 percent over the same period last year, according to a municipal official.