Vietnam's aviation market: attractive but risky

Vietnam has great potential for airlines, but it is not easy to access it. Many players have had to give up the game.
Vietnam's aviation market in recent years has witnessed the departure of a lot of carriers, including Indochina Airlines, Mekong Air, Trai Thien Air Cargo and Blue Sky Air.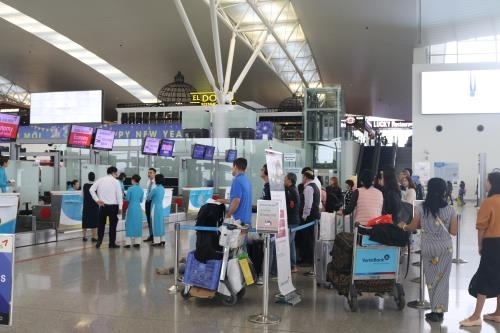 Just some days ago, Vinpearl Air belonging to Vingroup also announced that it would leave while their documents for applying to provide commercial flights were still on the table of state management agencies.

Prior to that, the air carrier of the dollar billionaire Pham Nhat Vuong stated that it would take off in July 2020.

The departure of Vinpearl Air, as commented by analysts, showed that it is not easy to make money in the aviation industry as people think.

The departure of Vinpearl Air, as commented by analysts, showed that it is not easy to make money in the aviation industry as people think.
The premature deaths of other airlines showed the same. Indochina Airlines and Mekong Air flew for 1-2 years before they had to leave. Trai Thien Air Cargo got the license, but has not made any activities. Meanwhile, the name Blue Sky Air seems to have fallen into oblivion.

Jetstar Pacific, Vietnam's first budget airline, also met with big difficulties with the loss of up to VND2 trillion. Only after it joined Vietnam Airlines and underwent the reshuffle had it begun making profit.

Analysts said the poor infrastructure which cannot catch up with the aviation market development, the lack of human resources and the stiff competition among market players are the main reasons that have made airlines decide to give up the game.

The Ministry of Planning and Investment (MPI) also said it is easy to raise funds to set up an airline and sign contracts on purchasing airplanes, but it is very difficult to recruit staff as Vietnam is seriously lacking manpower.

The civil aviation industry is developing rapidly. Some airlines are also developing too rapidly. They try to develop the fleets while they still are not well prepared in resources and manpower. This has led to a 'qualified worker crisis' with the serious shortage of pilots and technicians.

According to the International Air Transport Association (IATA), Vietnam's aviation industry is growing rapidly and may become the 15th largest market in the world by 2035.

It is expected that the number of passengers to go through airports in Vietnam would reach 185 million by 2025. Five domestic airlines and 70 international airlines are exploiting the market.

Nguyen Ngoc Dong, Deputy Minister of Transport, said the aviation industry maintained a high growth rate of 15-17 percent over the last 10 years.

If everything goes as planned, Vietnam would have eight airlines by the end of 2020, including Vinpearl Air, with 380 airplanes.
Linh Ha 
Vietnam Airlines on January 19 officially launched a non-stop route connecting the central coastal city of Da Nang and China's Shanghai.
The national flag carrier Vietnam Airlines announced on January 14 that all passengers flying with the airline will be able to carry out self-service check-in service at kiosks when departing from Hanoi, Da Nang, Nha Trang, and HCM City.