Vietnam's beauty along its elegant roads
Many people will come to appreciate the splendor of Vietnam when they follow the magnificent roads from the foggy Northwest to the Mekong Delta.
Motorbikes are the ideal option for travelers to take time to appreciate the beauty of nature. There are gas stations and motorbike repair shops or rest areas across Vietnam.
These are some amazing roads that visitors must follow for an exhilarating experience.
Hai Van Pass
Starting point: Da Nang City
Endpoint: Lang Co Beach
Distance: about 20 kilometers
In the past, it was a horrifying experience for backpacker to take the Hai Van Pass due to its sudden curves and blind corners. But, thanks to the Hai Van Tunnel, this road is now less dangerous for those who travel by motorbikes.
Hai Van Pass, or "Cloud Pass," is considered one of the most beautiful coastal roads in the world. Although this road is perilous, it has a majestic scenery with layers of clouds which make this road famous on social media.
Travelers can visit Hai Van Gate or Hai Van Quan, which is located on the peak of Hai Van Pass. They can choose to savor a cup of coffee milk on Cu Rua Rock, from which visitors are able to catch the whole view of Da Nang Beach.
At the end of the journey, travelers reach windy Lang Co Beach and enjoy fresh seafood at Lap An Pond prior to going to poetic Hue Monument.
Ha Giang


Starting point: Ha Giang City
Endpoint: Ha Giang City
Distance: about 350 kilometers
High peaks and deep valleys are some interesting features of Mountainous Northern region in Vietnam. There are many rest areas on roads in Ha Giang City, from which travelers can take pleasure from observing magnificent waterfalls. When backpackers run downhill, they can capture this special moment by taking pictures of terraced rice fields on the hillside.
Visitors can get to know more about the lifestyle of some ethnic minorities. Ma Pi Leng Pass is the most beautiful road with breathtaking views beside Nho Que River.
Cao Bang – Ban Gioc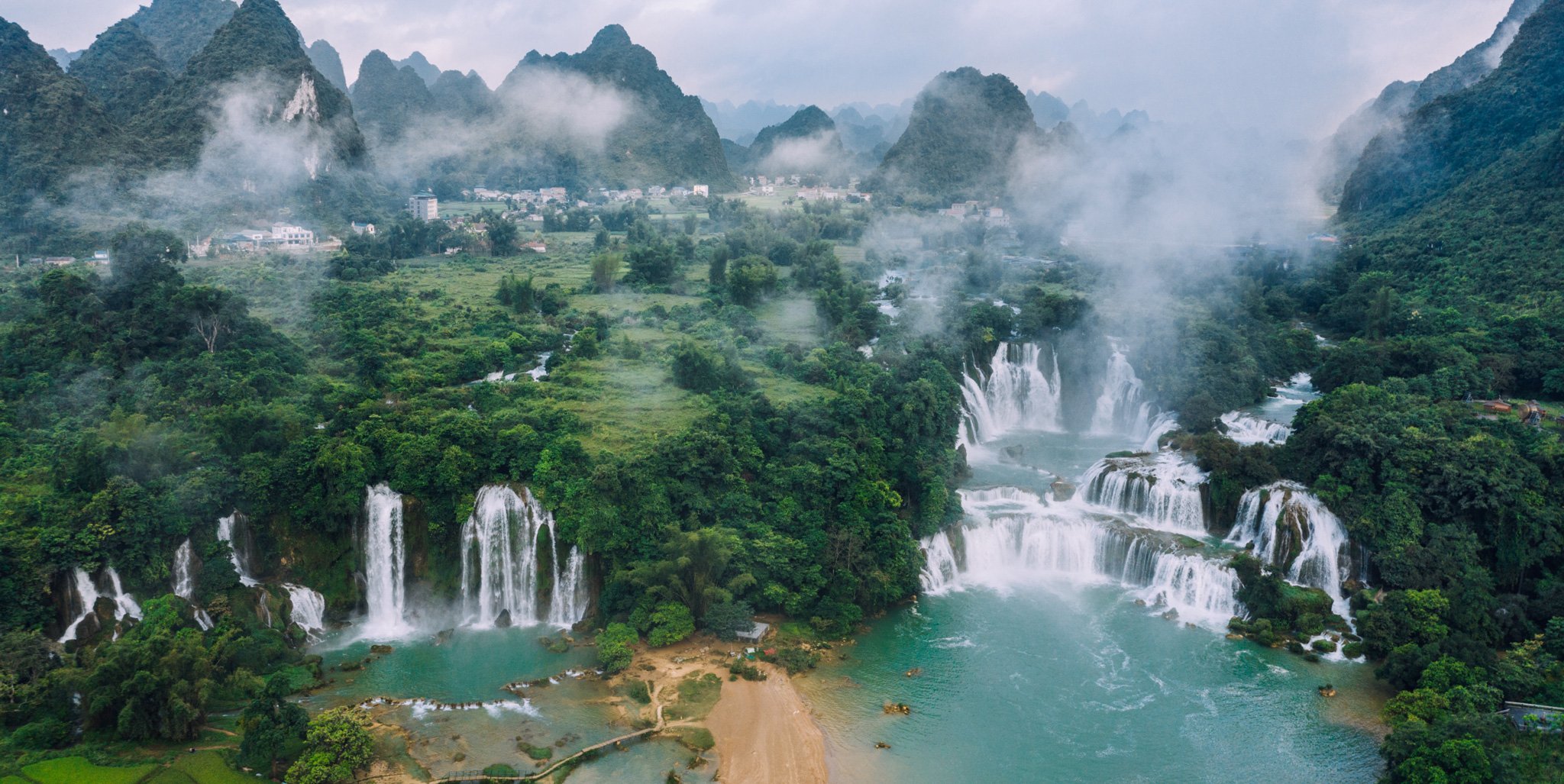 Starting point: Cao Bang
Endpoint: Ban Gioc
Distance: about 80 kilometers
The path from Cao Bang to Ban Gioc Waterfall will lead backpackers through wild scenery with farms, stilt houses and clean lakes that are full of fish.
The 3.5 kilometer-long Ma Phuc Pass includes seven sharp curves. Travelers should sightsee near the enormous Nguom Ngao Cave with stalactites that were formed thousands of years ago. The highlight of the trip is the magnificence of Ban Gioc Waterfall, one of the most beautiful waterfalls in the world.
Da Lat – Nha Trang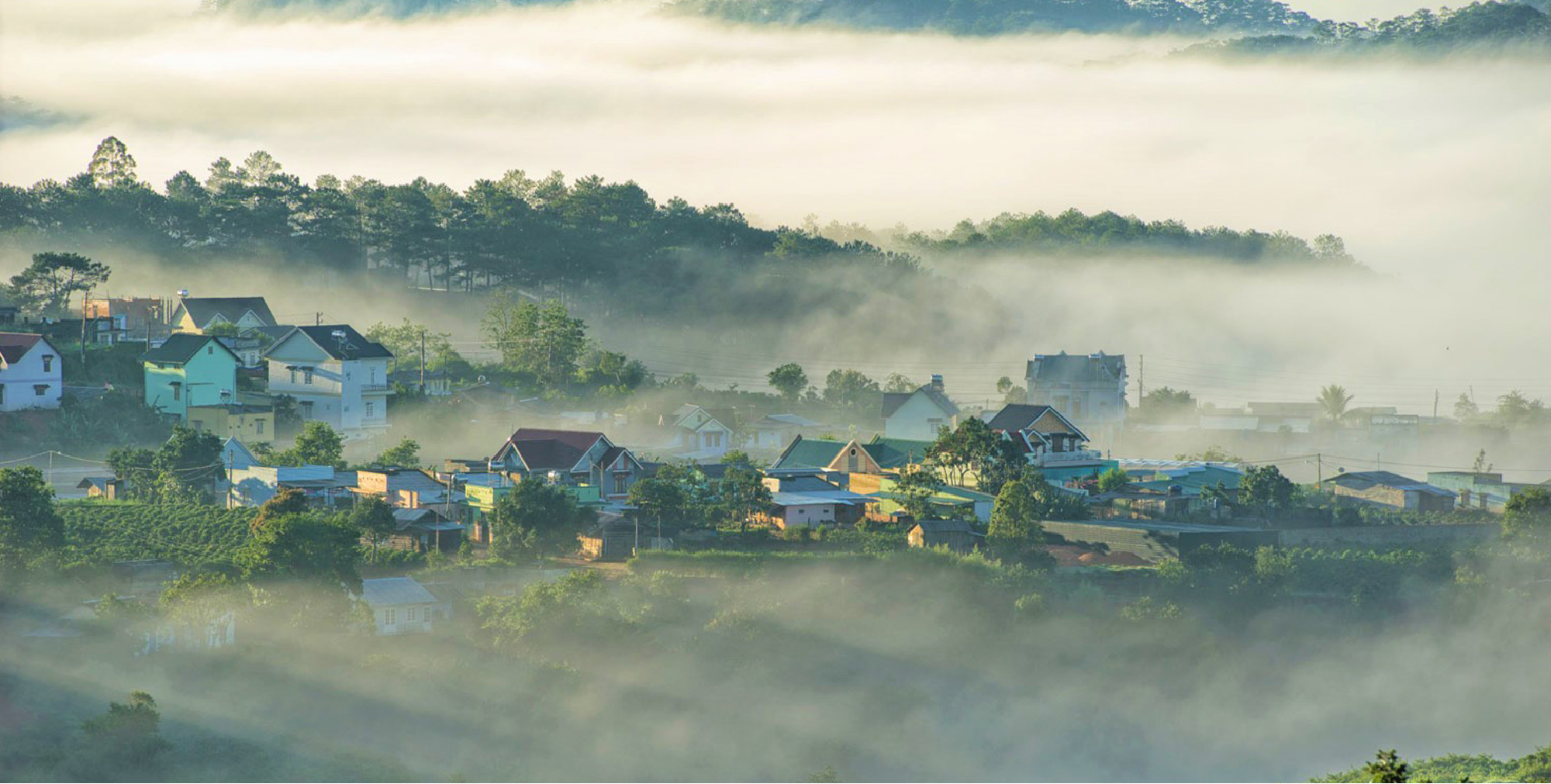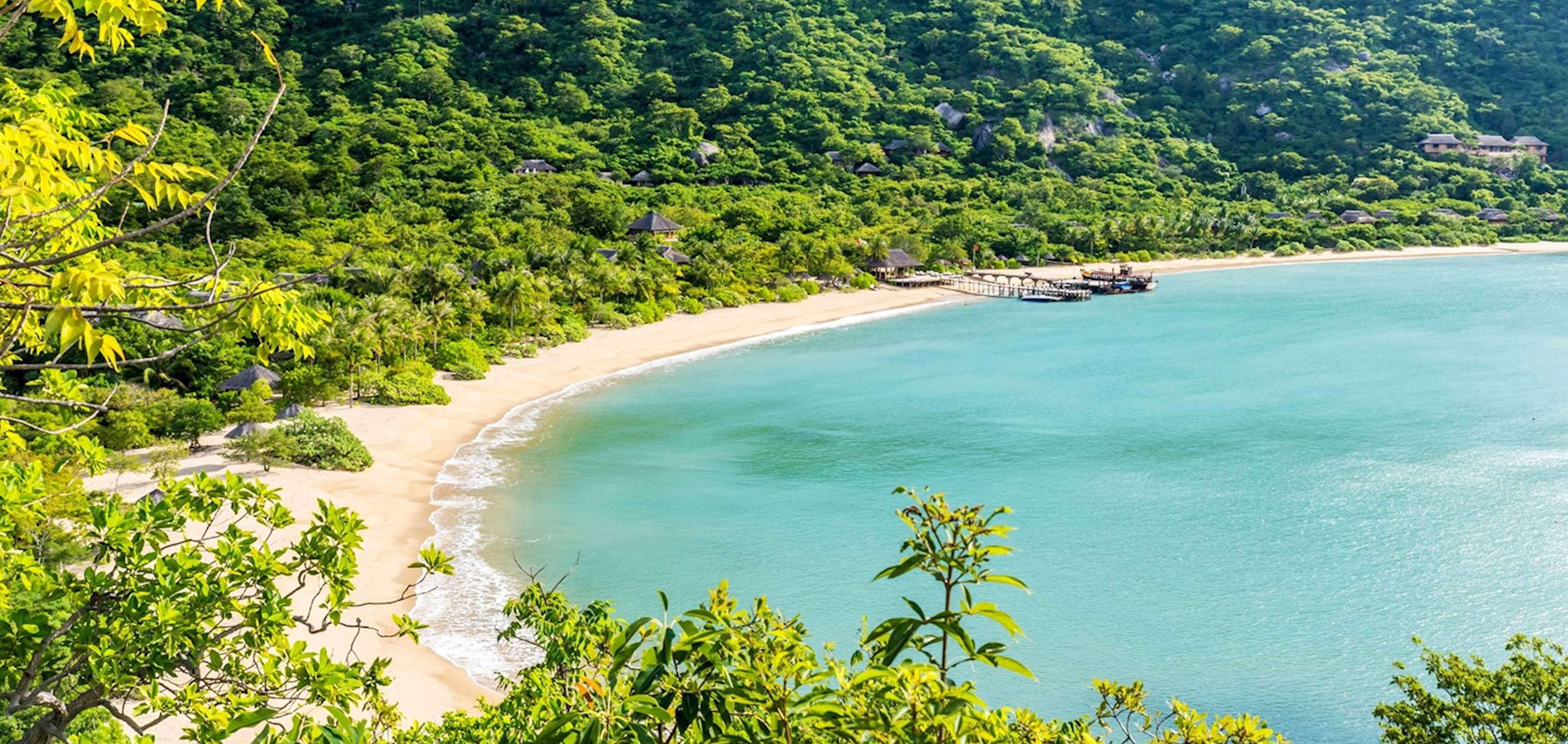 Starting point: Da Lat
Endpoint: Nha Trang
Distance: about 134 kilometers
After going through the subtropical highlands climate in Da Lat, backpackers will arrive at a fascinating beach in Nha Trang.
Going around aromatic pine hills, travellers on the the national road 27C will lead visitors through strawberry, coffee beans and flower farms to reach villages along the shore in Khanh Hoa. Being able to immerse themselves in Nha Trang Beach is worth an exhausted visit.
Ho Chi Minh – My Tho
Starting point: Ho Chi Minh City
Endpoint: My Tho – Can Tho
Distance: about seventy kilometers
A considerable number of people opt to visit the Western region to get away from the hectic lifestyle in Ho Chi Minh City. When travelers arrive in My Tho, they can try rice paper, a well-known dish of this city, as well as enjoy the poetic beauty of Sa Dec Flower Village. Farther Southwest, there is an area for biggest fairs across the nation.
Con Son Island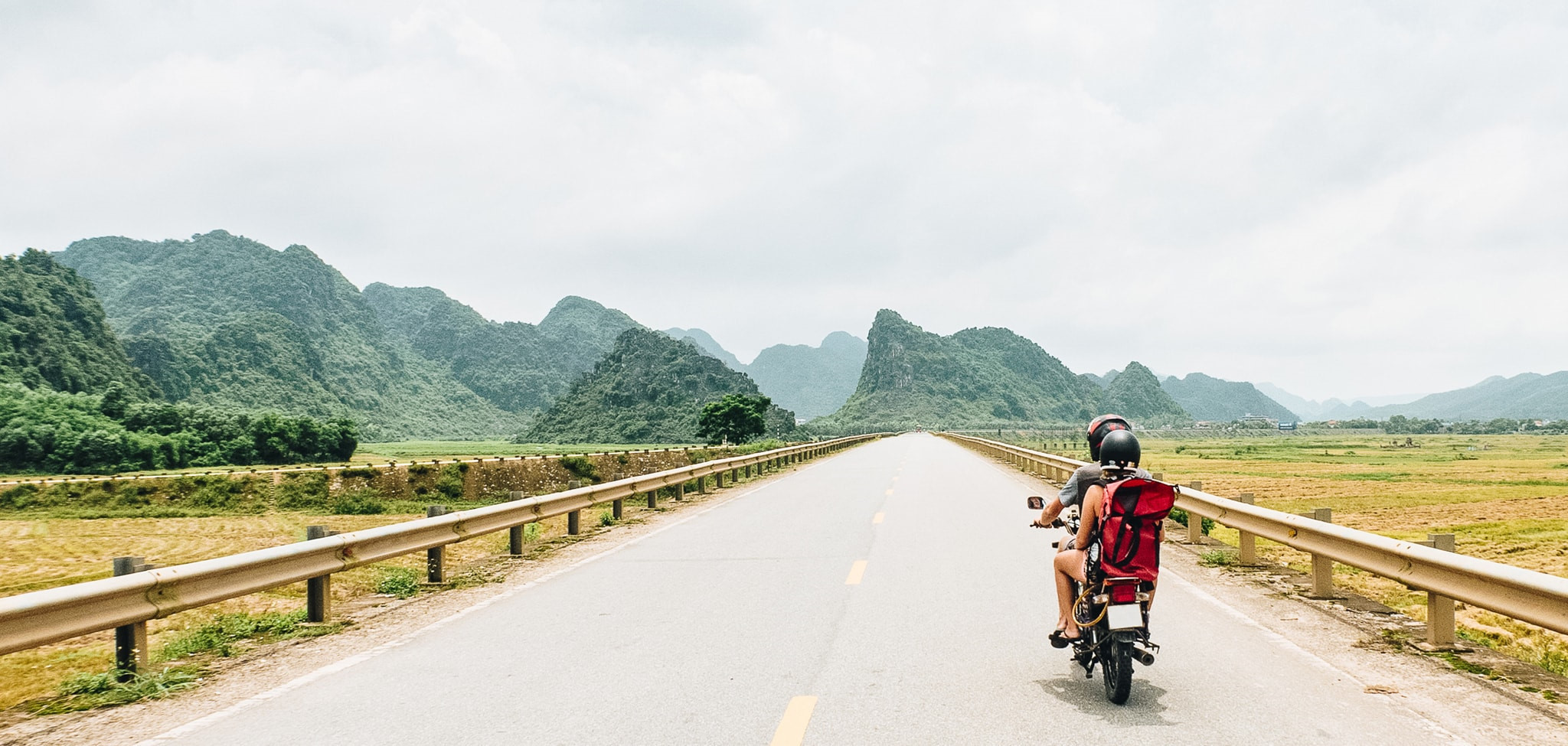 Starting point: Trau Pond
Endpoint: Ben Dam
Distance: about twenty-five kilometers
Being isolated from the land, Con Dao is one of the destinations that still possesses a wild charm. Con Son is the largest island in the archipelago with only one road that runs across the place.
If visitors follow this road, they will encounter the magnificence of the scenery as well as a tranquil lifestyle of the residents. They can also come across pea-green hillsides and a famous prison since the conquest of France.
When the tide is out, it is a wonderful ending of the journey to observe the sunset at Ben Dam and catch the last ferry to go back to the land.
Ho Chi Minh Road

Starting point: Ho Chi Minh City
Endpoint: Ha Noi
Distance: about 1880 kilometers
Despite the fact that there are other paths that connect Ho Chi Minh City and Hanoi, the Ho Chi Minh Highway is still considered the optimal option for travelers.
Travelling along the Truong Son Range, backpackers can experience the difficulty that Vietnamese people had to suffer in the past, from dry highlands to the dangerous mountainous region in the Central of Vietnam. This trip will be a chance for them to visit Phong Nha Ke Bang National Park, where the huge Son Doong cave is located. Furthermore, the ancient Cuc Phuong National Park is a must-go destination for visitors.
Do An

The renowned travel guide Lonely Planet has selected the seven best road trips in Vietnam, spanning from the country's north down to its southern reaches.