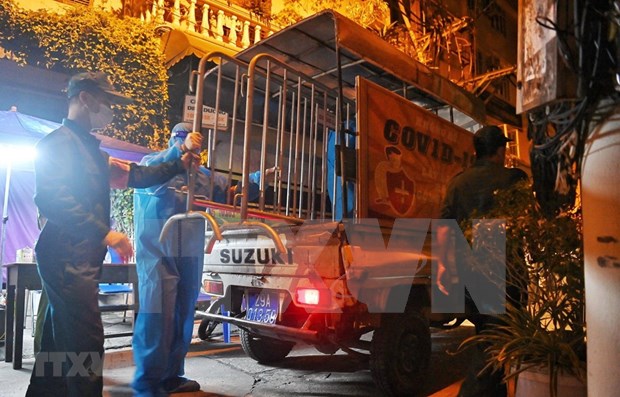 Vietnam's economy is expected to recover after the lockdown is lifted. 
The economy is likely to bounce back strongly from the end of the third quarter, similar to how it has recovered after the lockdown was eased in April last year.
She said though Vietnam is facing multiple economic risks due to impacts of the COVID-19 pandemic, its economy has proven to be resilient and dynamic. The country was among a few nations sustaining positive economic growth last year.
The economist also expressed her hope that the Vietnamese economy can rebound in the future as a result of the recovery of its major markets, such as the US, China, and the EU.
Last month, the WB forecast Vietnam's GDP to expand by about 4.8 percent in 2021, two percentage points lower than its projection last December.
"Whether Vietnam's economy will rebound in the second half of 2021 will depend on the control of the current COVID-19 outbreak, the effective vaccine rollout, and the efficiency of the fiscal measures to support affected business and households, and to stimulate the recovery," said Rahul Kitchlu, WB Acting Country Director for Vietnam.
"While downside risks have heightened, economic fundamentals remain solid in Vietnam, and the economy could converge toward the pre-pandemic GDP growth rate of 6.5 to 7 percent from 2022 onward."
The WB is waiting for figures to be released by the General Statistics Office (GSO) by the end of this month and the Vietnamese government's decision on reopening the economy to revise its GDP prediction./.
Source: VNA