Vietnam's global commitments force ministry to reconsider electricity projects
The latest draft of the eighth national power development plan in 2021-2030 shows considerable reductions in coal-fired power and increases in wind power, following Vietnam's strong commitments at COP26.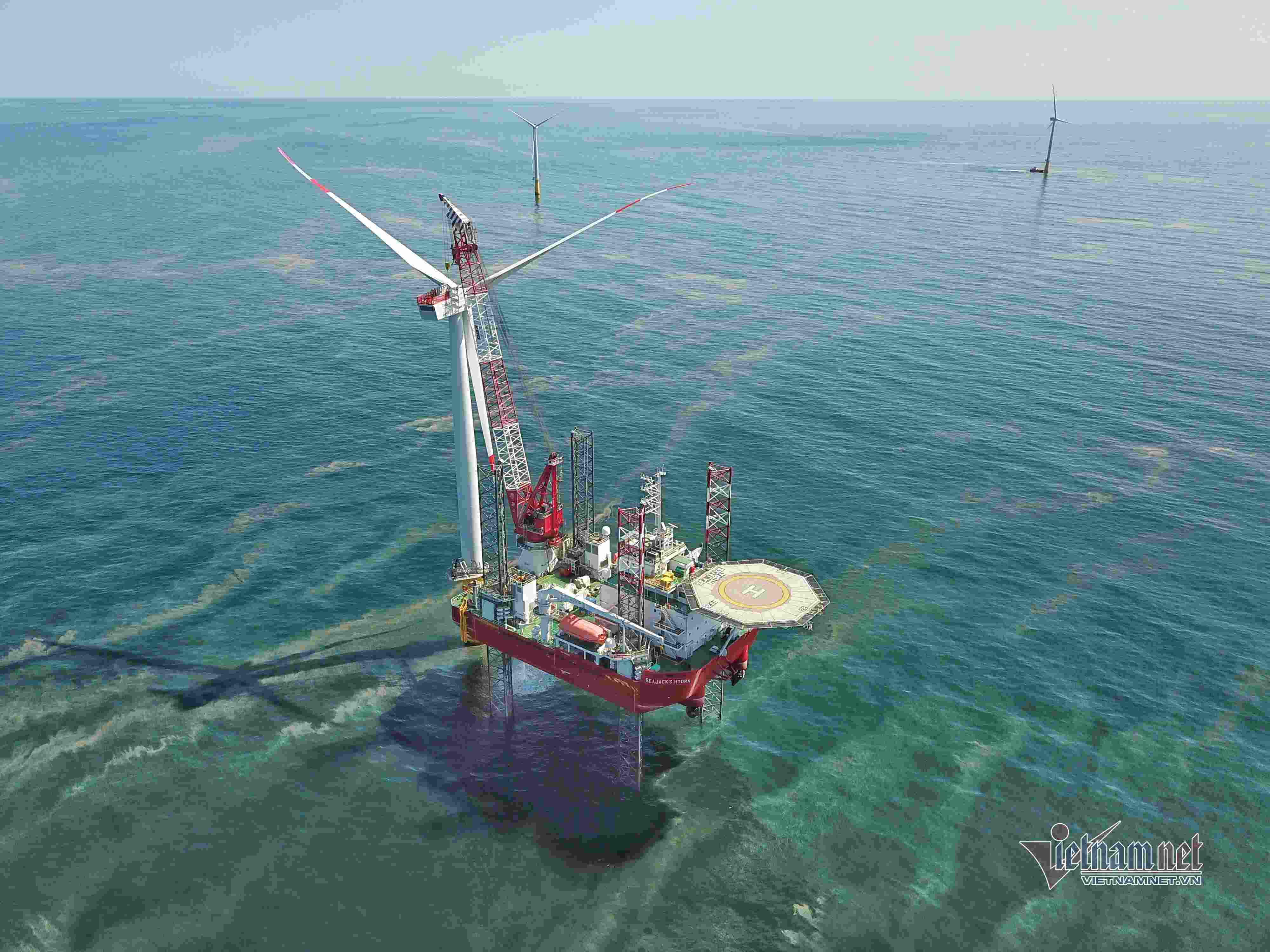 The eighth plan still has not been issued after many debates.
The draft plan continues to be amended after Vietnam made strong commitments at COP26 on the goals and ambitions in obtaining Net Zero by 2050.
Because of the commitments, the Ministry of Investment and Trade will have to reconsider the country's electricity generation sources.
In an operating scenario released by the Ministry of Industry and Trade (MOIT) in November, the total capacity of power sources to be installed by 2030 is 155,722 MW, lower by 24,305 MW than the 180,027 MW shown in March scenario.
With the scenario, coal-fired electricity capacity would decrease by 6,694 MW, while LNG-fired electricity by 18,550 MW and Vietnam would increase electricity capacity from wind power.
Onshore wind power capacity is expected to reach 17,338 MW by 2030, a rise of 1,258 MW compared with March scenario. Meanwhile, offshore wind power would go up by 1,000 MW to 4,000 MW by 2030.
As such, if compared with March plan, the proportion of coal-fired power would decrease slightly, accounting for 25.49 percent of total electricity sources (it was 26.7 percent in March plan), while LNG-fired electricity would account for 9.49 percent (9.9 percent), onshore wind power 11.13 percent (10.7 percent) and offshore power 2.57 percent (2 percent).
Praising Vietnam's commitments to reach Net Zero in emission by 2050, Mark Hutchinson from Global Wind Energy Council said this a positive sign showing the interest and belief of the Government of Vietnam on the development of the wind power industry.
He showed support for Vietnam's plan to have 17,000 MW of onshore wind power by 2030, but said the goal for offshore wind power in the eighth plan is still being considered.
"We believe that 10 GW is a reachable goal for Vietnam, based on the calculations by the World Bank," he said, adding that the early start in developing offshore wind power will give an impetus for the development of offshore wind power, thus helping reduce investment costs in the future.
He stressed that as coal-fired power capacity would be reduced in the new draft of the eighth plan, wind power will serve as an ideal source of power to offset the coal-fired power capacity decrease.
Using wind to generate electricity means using indigenous inexhaustible resources. The development of offshore power will help protect the Vietnam power sector from the risks of fuel price fluctuations in the world market.
Though the fund for wind power is plentiful, there are still a number of barriers that need to be addressed, including the licensing mechanism, support to investors, and others. 
Luong Bang

A total of 42 wind power plants featuring a total capacity of 2,131.3MW have been approved for commercial operation as of mid-November, according to data released by Electricity of Vietnam (EVN).

Vietnam will increase offshore wind power capacity to 4 GW from 1 GW and onshore wind power capacity to nearly 17.34 GW from about 1.26 GW by 2030, according to the latest draft of the National Power Development Plan VIII.