Vietnam's government to pay US$16 billion in debts in 2020

The government has set targets for public debts, government debts and foreign debts to ensure they are within the limit and lower than the national financial plan in the 2016 – 2020 period.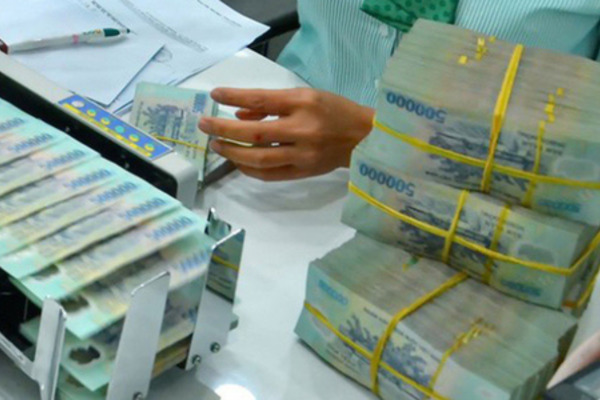 The government expected to allocate VND379.1 trillion (US$16.38 billion) for debt payment in 2020, according to a report. 
This includes direct financial obligation of the government of VND348 trillion (US$15.03 billion), including VND287 trillion (US$12.4 billion) for domestic lenders and VND61 trillion (US$2.63 billion) for foreign debtors; payment obligation of re-loan of VND30.1 trillion (US$1.3 billion). 
This payment schedule would result in total outstanding loans of the government as of the end of 2020 at 48.5% of the GDP. 
Meanwhile, the government is scheduled to mobilize VND459.4 trillion (US$19.85 billion) in loans, including VND217.8 trillion (US$9.41 billion) to cover state budget deficit; VND217.8 trillion for principal payment; and VND9.1 trillion (US$393.3 million) for social insurance.
Following the report, the government plans to issue government bonds domestically worth VND300 trillion (US$12.96 billion) with maturity period of 5 years onward; disbursement of ODA and preferential loans of VND107.4 trillion (US$4.64 billion) and other sources of VND95.4 trillion (US$4.12 billion). 
The government also plans no issuance of government guarantee for enterprises seeking loans domestically or abroad. 
It is estimated outstanding loans of enterprises in short-term from foreign sources in 2020 could increase by 12 – 15% compared to that of in 2019. 
Overall, the government estimated public debt at the end of 2020 at 54.3% of the GDP, government debts of 48.5% of the GDP and foreign debt of 45.5%. All figures are within the limit and lower than the national financial plan in the 2016 – 2020 period, with the limit for corresponding rates of 65%, 54% and 50%. 
As of the end of 2019, the public debt would remain at 56.1% of the GDP, government debts of 49.2%, and foreign debts of 45.8%. Hanoitimes
Ngoc Thuy

The banking sector had made considerable headway into settling bad debt, restructuring credit institutions and developing the banking system two years since the National Assembly issued a resolution on the industry.  

Many banks are auctioning mortgaged assets, mainly real estate, worth trillions of Vietnamese dong to speed up the resolution of non-performing loans.