Vietnam's industrial real estate attracting investors amid global uncertainty: JLL

Trade tensions between the US and China are driving increased real estate investor interest in Southeast Asian countries, with Vietnam's industrial sector a key focal point, according to JLL Vietnam.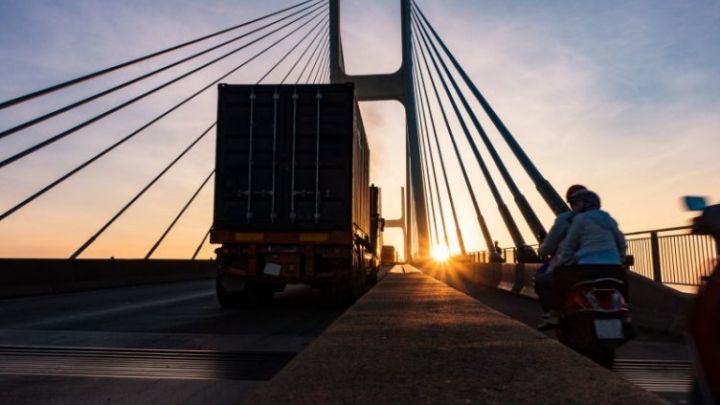 With no clear end to the economic tussle in sight, this pique in interest is likely to continue.
"The current trade tensions have led commentators to believe that Vietnam will benefit as companies look to redirect their supply chains to Southeast Asian countries," said Ms. Khanh Nguyen, Senior Director, Capital Markets at JLL Vietnam.
According to the Ministry of Planning and Investment, FDI disbursement was $9.1 billion in the first half of 2019, up 8 per cent from a year earlier.
There were 1,723 newly-registered projects worth $7.41 billion, up 63 per cent.
Geopolitical uncertainty is only part of the reasons behind the increase in investment. Free trade agreements such as the Comprehensive and Progressive Agreement for Trans-Pacific Partnership (CPTPP) and the EU-Vietnam Free Trade Agreement (EVFTA) are also seen as positives.
Meanwhile, demand for consumer goods in Vietnam will continue to head upwards due to the rising middle class and large workforce.
"Much of Vietnam's strong growth is underpinned by fundamentals such as a young population and a big middle class with increasing domestic consumption," Ms. Khanh said. "The manufacturing industry has been a significant driver of growth this year."
Manufacturing shift
Industrial and logistics assets in particular are attracting interest as companies look to shift manufacturing away from China to avoid US tariffs.
The average price for industrial land in southern Vietnam is $95 per sq m, up 15.8 per cent from a year ago, according to a JLL report.
"Investors are actively looking into joint ventures with local industrial developers, or the acquisition of land banks and operating assets," said Ms. Khanh.
"There has always been strong demand for industrial space as companies have long been attracted to Vietnam's high productivity and low labor costs. But the US-China trade tensions have accelerated the urgency for businesses to relocate."
Sharp has announced plans to build a new plant in Vietnam, while US shoe company Brooks Running is moving its production from China to its southern neighbor.
Apple supplier Foxconn has expanded its presence in the country, acquiring a local component manufacturer in July after obtaining the rights to use a factory in February. Even Chinese manufacturers are considering Vietnam.
Nearly 70 per cent of 33 Chinese companies surveyed that are looking to expand overseas are selecting Vietnam as a base, according to research from Nikkei Asian Review.
But manufacturers who moved to Vietnam have groused about the pains of finding enough skilled workers and an adequate and sophisticated enough supply chain, which manufacturers are used to in China.
Ms. Khanh cautions that infrastructure could struggle to keep up as more manufacturing business gets diverted to Vietnam.
"Many infrastructure projects in Vietnam face delays due to land compensation and funding issues," she explained.
"To attract more foreign investment, reap the benefits of companies moving here, and stay ahead of the curve, Vietnam would need to improve its infrastructure and the process of cross-border trading." VN Economic Times/JLL

Vietnam's industrial zones have been attracting attention from foreign investors thanks to its robust economic growth, abundant workforce, and the signing of various free trade deals which are expected to form a more favourable business climate.

Industrial property in Vietnam is stepping into the spotlight with the signing of the EU-Vietnam Free Trade Agreement.  

Some large corporations with plentiful capital have decided to pour money into industrial real estate as they can see opportunity in the sector.