Vietnam's Kieu Loan unveils national costume ahead of Miss Grand International show

Kieu Loan, Vietnam's representative at Miss Grand International 2019, has released a number of images featuring the outfit she will wear during the national costume segment of the ongoing beauty pageant in Venezuela.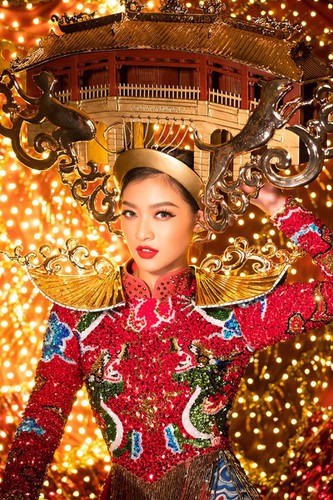 The national outfit has been designed by Tin Thai and draws inspiration from the ancient city of Hoi An.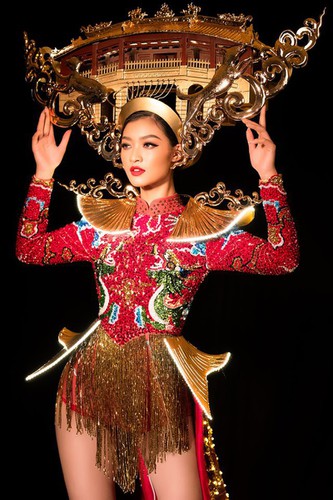 The highlight of the outfit is the head piece which features a pattern of Hoi An City's Chua Cau, also known as Bridge Pagoda.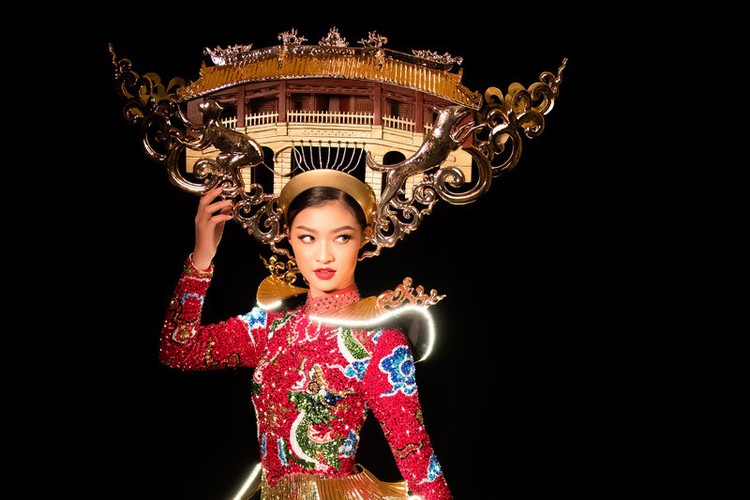 The outfit has been fitted with over 2,000 LED lights in the hope of showcasing the sparkling nature of Hoi An at night.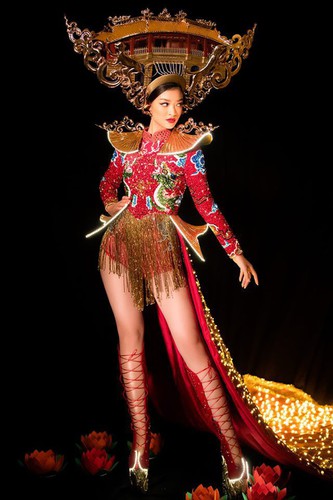 Kieu Loan, 19, is from Danang and was the first runner-up at Miss World Vietnam 2019. She has so far taken part in a range of activities during the Miss Grand International 2019 pageant, leaving a positive impression on both judges and viewers in the process.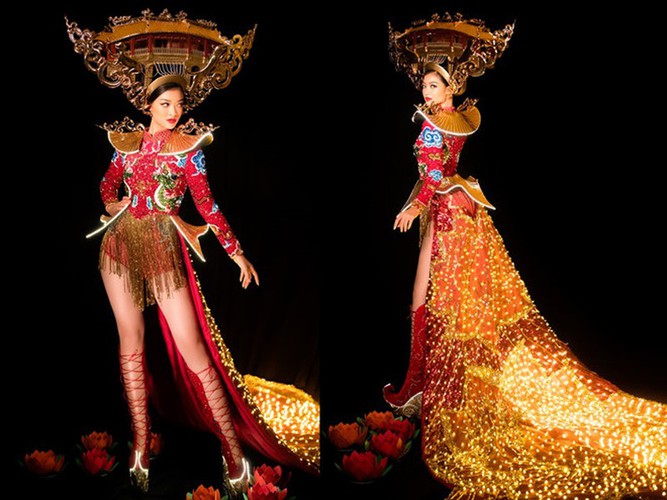 Miss Grand International is one of the six major global beauty contests held annually, alongside Miss World, Miss Universe, Miss International, Miss Earth, and Miss Supranational.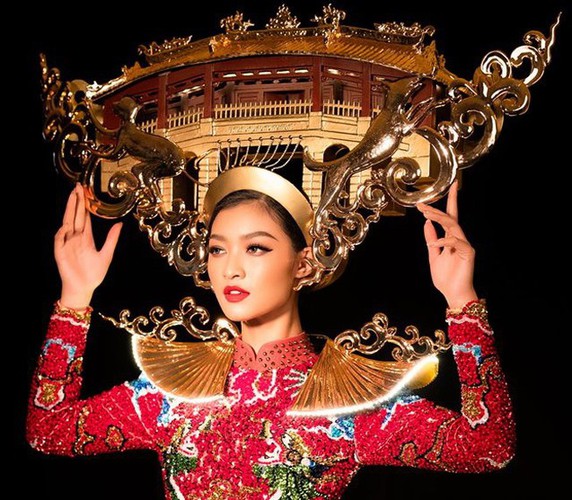 The semi-final of Miss Grand International 2019 is scheduled to take place on October 23, with the grand final following on October 25. This year's event has seen the participation of 64 contestants from across the world.
VOV