Vietnam's Kite Air scheduled for commercial operation in Q1/2020

Vietnam's Ministry of Transport supports the establishment of Kite Air as room remains large for airlines utilizing small airports, in turn meeting Vietnam's huge transport demands.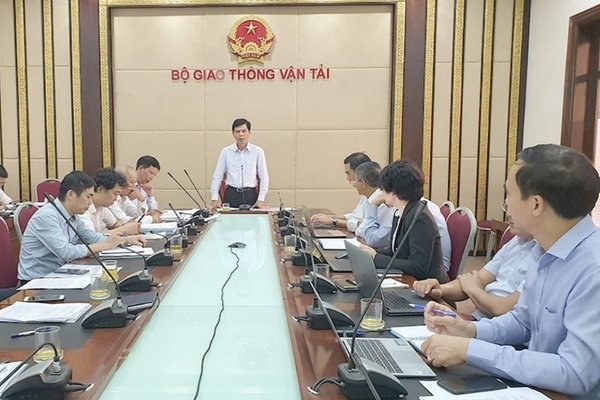 The meeting of the Ministry of Transport yesterday.
Domestically-invested Kite Air is scheduled for commercial operation in the first quarter of 2020 with six ATR72 aircrafts, according to Nguyen Minh Quan, CEO of Thien Minh Aviation company, owner of the airline. 
"In the fifth year of operation (2025), Kite Air would expand its fleet to 30 aircraft, including 15 ATR72 and 15 Airbus A320/A321 or equivalent," Quan said at a meeting with leaders of the Ministry of Transport (MoT) on October 23. 
According to Quan, total investment capital for the airline is VND5.5 trillion (US$236.72 million), in which VND4.5 trillion (US$193.68 million) is fixed capital. Of the fixed capital, equity's owner would make up 28% or VND1.53 trillion (US$65.83 million), and the ramining 72% are  loans from national or foreign credit institutions. 
Quan said the airline targets its main market in four airports, namely Dien Bien, Ca Mau, Kien Giang, and Con Dao. 
Vo Huy Cuong, deputy director of the Civil Aviation Authority of Vietnam (CAAV), said the addition of new airlines in Vietnam's aviation market would help diversify passengers' options for travelling and make the market more competitive. 
Cuong, nevertheless, requested Thien Minh Aviation company to clarify financial aspects of the project. 
Sharing the same viewpoint with Cuong, Vice Minister of Transport Le Anh Tuan said the ministry supports the establishment of Kite Air as room remains large for airlines utilizing small airports, meeting Vietnam's huge transport demands.
Anh added the Kite Air project is now subject for Prime Minister's approval. 
In August, the CAAV had given its approval to the establishment of Vinpearl Air from Vingroup's airline project, which is also going through similar procedures to Kite Air that requires the PM's permission. 
With a total investment of VND4.7 trillion (US$202.3 million), the airline plans to add six planes on average per year to expand its fleet to a total of 36 by 2025. 
As per Vietnamese legislation, an airline needs to have registered capital of at least US$56 million to operate up to 30 airplanes on domestic and international routes.
Vietnam currently has five operational airlines, including Vietnam Airlines, budget operator Jetstar Pacific Airlines (partly owned by Vietnam Airlines), budget carrier Vietjet Aviation, Vietnam Air Services (VASCO) and Bamboo Airways, which flew for first time in January this year. 
CAAV statistics showed domestic carriers handled more than 50 million passengers in 2018, a rise of 14% over the previous year, together with nearly 400,000 tons of cargo, up by 26%.
Dinh Viet Thang, CAAV's Director, previously said that with a population of more than 90 million, Vietnam's aviation market should have the participation of more domestic carriers to offer more options for passengers and meet the increasing air traveling demand. Hanoitimes
Ngoc Mai

In a proposal to the Ministry of Transport (MOT) to establish an air carrier, Vinpearl Air owned by billionaire Pham Nhat Vuong said it wants to choose Noi Bai as the base airport.

Both Vietnam Airlines and Vietjet have had to change their policy on air tickets for the 2020 Tet season because of the presence of Bamboo Airways, a 'rookie' in the aviation market.