Vietnam's solar success story and notes for investors (Part 1)
Vietnam has overtaken Thailand to take the lead in Southeast Asia's solar power market.
Vietnam has effectively overtaken Thailand as the largest solar market in Southeast Asia with a surge in installed capacity over the past four years since the government issued the first feed-in-tariff (FIT) policy for solar projects.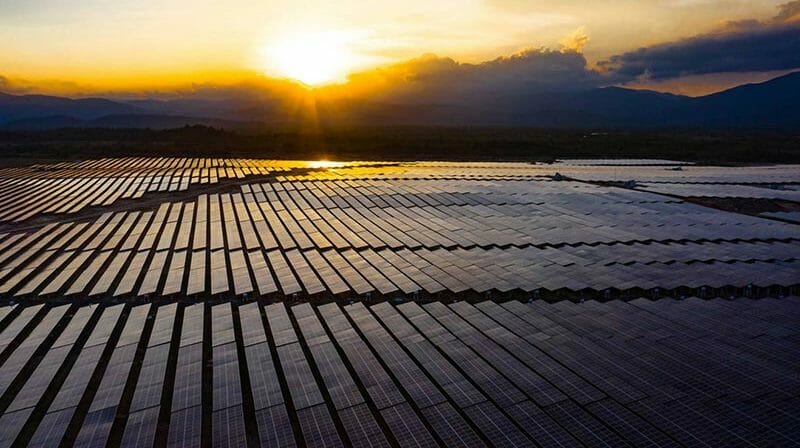 A solar farm by Vietnam's Trungnam Group developed in Ninh Thuan province.
The long-awaited announcement of the FIT policy in 2016 for solar power industry has resulted in an unprecedented increase in solar capacity and projects waiting for approval. 
Moritz Sticher, senior advisor at globally transaction advisory and strategy consulting firm Apricum GmbH, has pointed out several reasons supporting the soaring solar installations in the country whose average direct normal irradiance (DNI) of 4-5kWh/m2.  
The expert said Vietnam has written a story of solar success.
Vietnam's ground-mounted solar capacity, with less than 10 megawatts (MW) in June 2018, jumped to more than 6,314MW by September 2020, an increase of 141.5% from July 2019, Moritz Sticher stated.
Currently, dozens of projects are under construction and waiting for approval by the government.
In the next decade, around 14GW of solar generation capacity is expected to be gradually added under competitive selection processes as advised by the World Bank.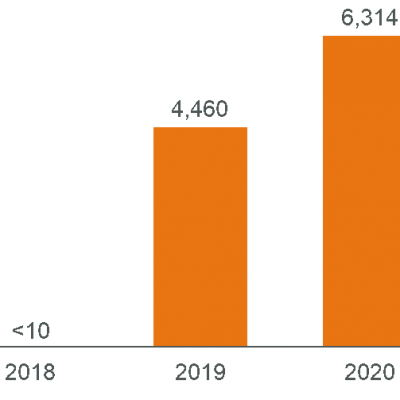 Total operational solar capacity in Vietnam (MW) in 2018–2020. Source: Apricum
Planning for growing power demand 
Vietnam, with its economy forecast to grow at 6.5% to 7.5% annually from now until 2030, will require an annual power demand growth rate of 10%.
The country's energy has relied heavily on fossil fuels, especially on coal power, which has increased to a staggering 35% of the generation mix currently.
Vietnam's National Power Development Plan VII (Power Plan 7) for the 2011– 2020 period with a vision to 2030 includes a target to increase renewable energy (RE) from 3.5% of the total electricity production to 4.5% in 2020 and 6% in 2030.
A new National Power Development Plan VIII (Power Plan 8) for the 2021–2030 period with a view to 2045 has been drafted and is awaiting approval by the beginning of 2021 presents a shift towards RE expansion.
By 2030, Vietnam's power demand is expected to increase by 80GW, including more than 30GW from coal, gas and liquefied natural gas (LNG), and the remaining 50GW from onshore and offshore wind and solar power.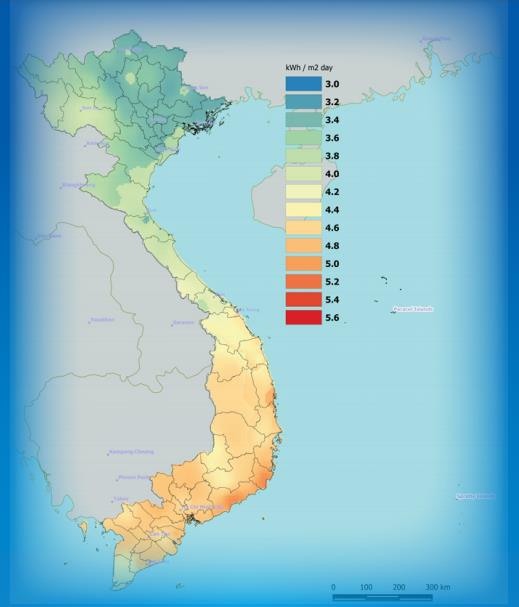 Solar radiation map of Vietnam. Source: MOIT 
More capacity ahead 
By the end of 2020, a further 2,988.9 MW of ground-mounted solar projects that were granted solar FIT phase 2 tariffs could potentially reach COD in the context that a commercial operation date (COD) extension is granted to solar projects under construction due to the heavy impact of Covid-19 and severe natural disasters (flooding in central Vietnam in October 2020).
Many of these solar projects have been developed for sale and will become available for acquisition once successfully reaching COD. From the FIT phase 1, additional ground-mounted projects are up for acquisition as well as rooftop solar projects that have been developed under both FIT phases.
This expected market supply of operational solar power plant assets plus the number of ongoing merger and acquisition (M&A) transactions not yet finalized is likely to create more traction in the so far slow solar M&A scene of Vietnam, driven by a rather oversupplied capital market looking for renewable energy assets. Hanoitimes
Linh Pham

The Ministry of Natural Resources and Environment (MONRE), which is compiling the draft of the amended law on environmental protection,