Vietnam's tourism loses Chinese, Korean travelers

The number of Chinese travelers to Vietnam has dropped to zero because of the measures on traffic restrictions in the Covid-19 epidemic. The loss of South Korean travelers is also visible.
Da Nang and Khanh Hoa are the two most favorite destinations for South Korean travelers. More and more direct air routes between the cities in South Korea and the two provinces have opened in recent years.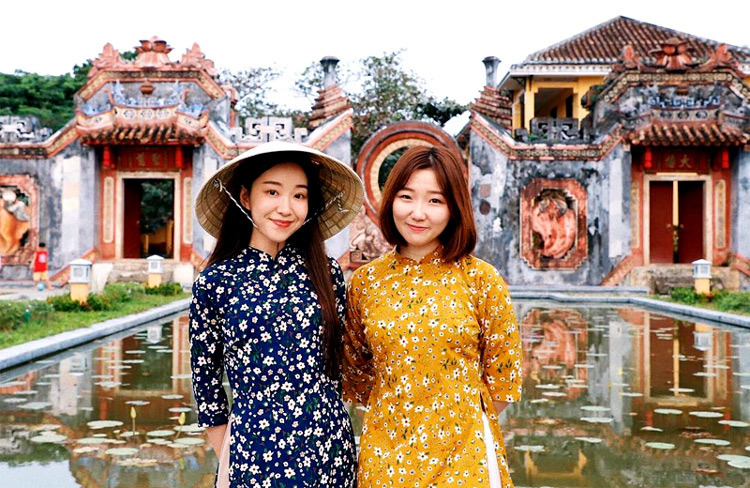 In the current conditions, airlines have stopped or restricted flights to or from South Korea, while travel firms have been requested not to receive travelers from four epidemic stricken countries, including South Korea, China, Italy and Iran and stopped organizing tours to the markets.

A report found that the number of South Korean travelers to Da Nang has decreased by 65-70 percent and almost no travelers from the country have visited Da Nang in the last few days.

According to the Da Nang Tourism Department, before the Covid-2019 outbreak, South Koreans accounted for 50 percent of total travelers to the city. The number of South Korean travelers had seen a high growth rate of 80 percent until the outbreak.

As for Khanh Hoa province, South Korea is the third largest inbound tourism market, after China and Russia.

In 2019, the province received 305,000 South Korean travelers, an increase of 266 percent compared with 2018.
In 2019, the province received 305,000 South Korean travelers, an increase of 266 percent compared with 2018.

In January 2020, the province received 50,100 South Korean travelers, up by 327 percent over the same period of 2019. However, the number of travelers began dropping sharply in February.

In Quang Ninh province, the number of foreign travelers to Yen Tu over the last 10 days has dropped sharply. 30,000 South Korean travelers have canceled tours to visit the cultural heritage site.

According to the Hanoi Tourism Department, 26,628 South Korean came to the capital city in the first 24 days of February, a decrease of 50 percent compared with the same period last year (54,840).

The number of Chinese travelers fell even more sharply, by 93.5 percent, to 3,800.

Vietnam is also losing travelers who come to play golf. It is estimated that 30 percent of foreign golfers every year are from South Korea.

Some golf courses in Vietnam, including FLC Golf Course, Tam Dao Golf Course in Vinh Phuc province and Long Bien Golf Course in Hano, have announced the cancellation of bookings by clients from the Covid-19 stricken countries.

The number of Vietnamese travelers to South Korea dropped by 80-90 percent after Tet (late January) because of the Covid-19 outbreak, according to a travel firm.

Hanoi Redtours has suspended tours to South Korea with departure time in March and will only resume tours if the epidemic is contained. 
Ngoc Ha

Vietnamese cities continued to be popular among local travelers in 2019, with local destinations taking up nine out of the top ten cities in 2019, according to Agoda.  

What super-luxury travelers need are satisfaction and difference. If Vietnam can provide these factors, it will be able to attract billionaire travelers, some experts believe.