In 2019, Vietnam's tuna export turnover reached $720 million, an increase of 10.2 percent over 2018. In the first months of 2020, exports were seriously affected by the Covid-19 pandemic. But they bounced back in the last two months thanks to increased demand from Europe, the US and Japan.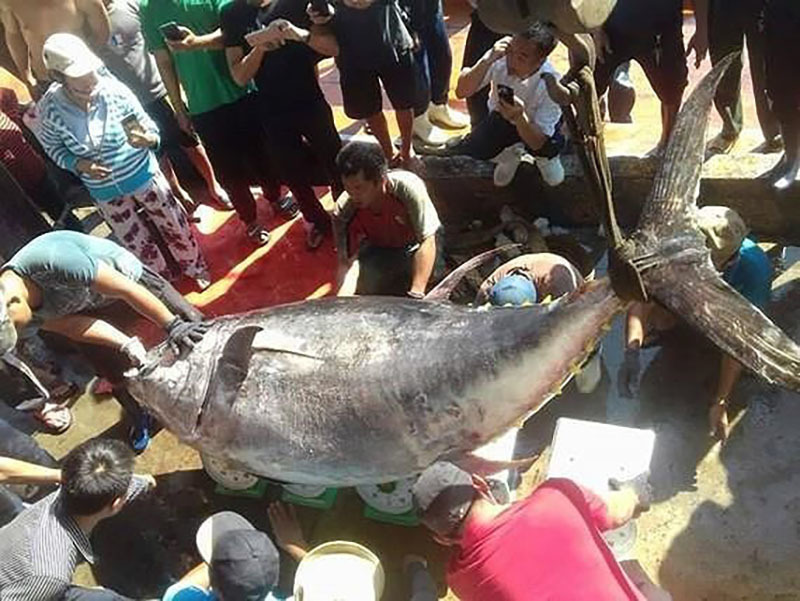 GDC reported that exports to the US in September brought turnover of $25 million, increasing by 2 percent over the same period last year. This was the highest consumption of Vietnam's frozen tuna (HS0304) and canned tuna.
After three months of continued decline, tuna exports to Japan have increased again. The market has increased imports of processed tuna products, especially frozen steamed tuna. The exports of these products alone accounted for 55 percent of total tuna exports to the country.
As for the EU, tuna exports to the market increased sharply by 51 percent compared with the same period last year after two months of EVFTA implementation.
Italy saw tuna imports from Vietnam in September increasing by 8.6 percent, becoming the biggest importer of Vietnam's tuna among EU countries.
VASEP said this was a rarely seen growth rate in the country's history of tuna exports.
A tuna export company reported that its total export turnover in the first nine months of the year reached $181 million, of which the EU market brought $46.8 million.
After the EVFTA took effect, the company's average export value in August and September was $8 million a month, or 50 percent higher than the average level in the first months of the year.
Mentioning the fast growing market of the EU, VASEP said previously that Vietnam's tuna exports to the market bore the tax rate of 20.5 percent under GSP, so they could not compete with similar products from Ecuador and Solomon Islands, which were exempted from import taxes.
However, because of Covid-19, the supplies from the two markets now have dropped. This has prompted European importers, especially Italy, to seek alternative supply sources. The EVFTA has helped Vietnam's tuna exports become more competitive.
According to VASEP, the demand for tuna will be increasing as importing countries are preparing for the year-end festive season.
It is predicted that tuna exports to the EU in the three last months of the year will increase slightly or be the same as Q3 with turnover of $33 million, up by 5 percent over the same period last year. If so, tuna export turnover may reach $123 million in 2020.
Tam An

Tax agencies have slapped many firms with a corporate income tax on semi-processed seafood products at 20%, while their products for exports or domestic consumption that are mainly processed, 

Vietnamese seafood producers are developing their material in a sustainable way to make use of incentives for rising exports to the EU market.