Vietnam's Tuong San competes in talent segment at Miss International

Tuong San, Vietnam's representative in Miss International 2019, put in a confident display during the pageant's talent segment, leaving a positive impression on both the judges and viewers.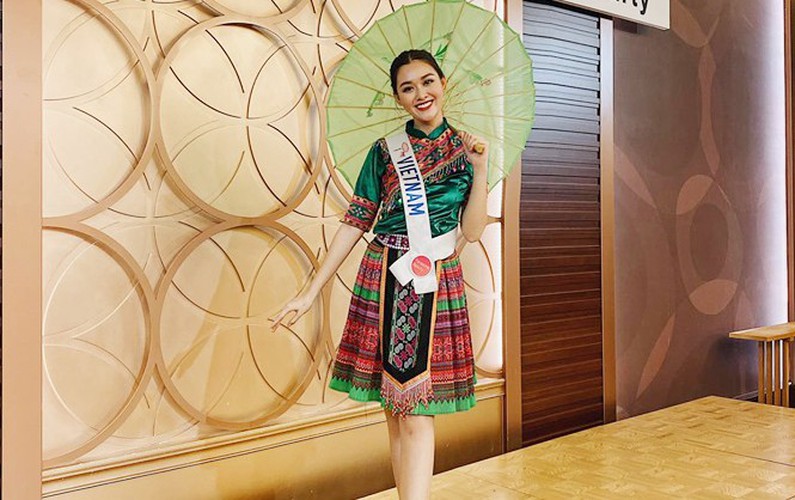 The beauty begins her performance by dancing to the melody of a famous Vietnamese song "De mi noi cho ma nghe", known as "Let Mi tell you something" in English.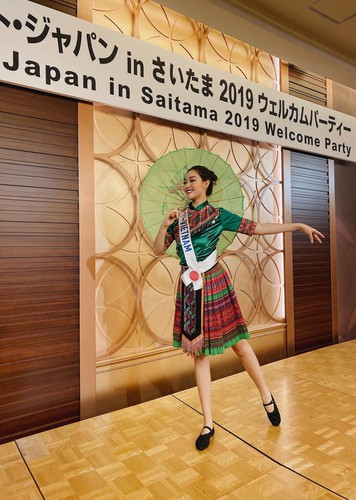 The Vietnamese entrant certainly stands out as she wears a colourful outfit that is unique to the H'Mong ethnic group whilst displaying her strong dancing skills on the stage. 19-year-old Tuong San stands at 1.70 metres tall and measures 82-62-95.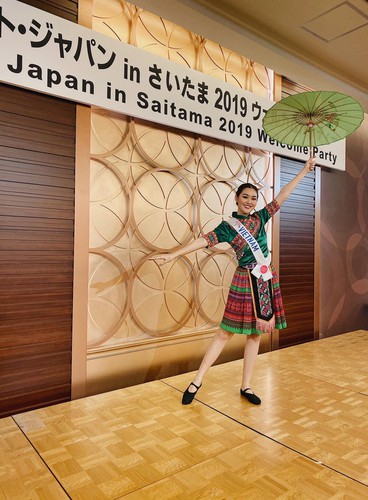 Following her dance performance Tuong San won the segment's second runner-up title.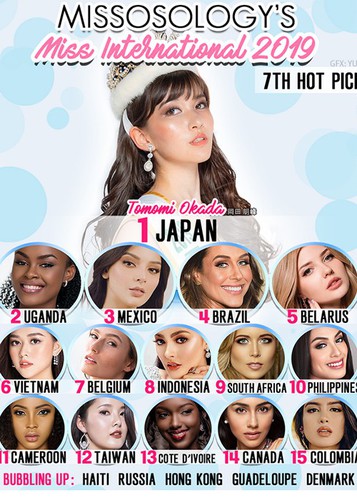 According to the latest predictions made by Missosology global beauty website, Tuong San is currently ranked sixth position in Miss International 2019.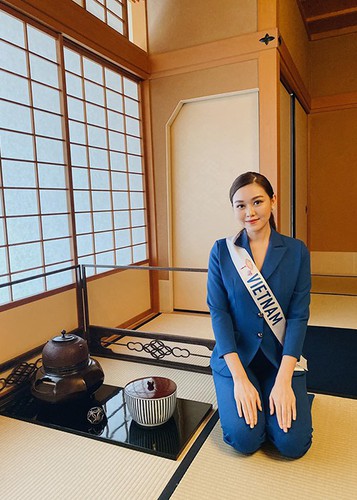 She is now busy taking part in a range of different activities for the pageant throughout Tokyo, Japan.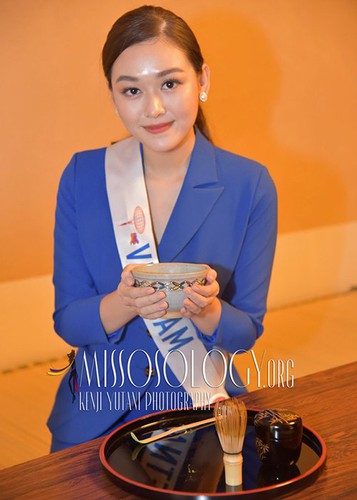 Despite suffering from a fever and headache over the past few days, the Vietnamese girl has made every effort to be present and enthusiastic for each activity.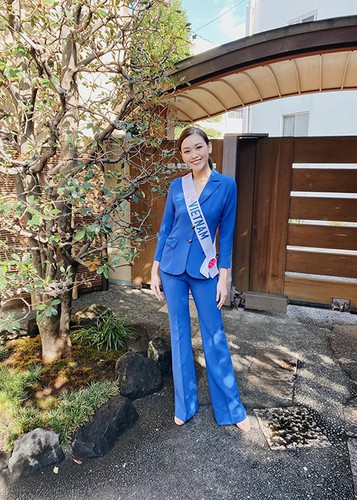 Following her strong performances during the pageant so far, Tuong San is expected to finish the competition strongly and achieve a respectable finish.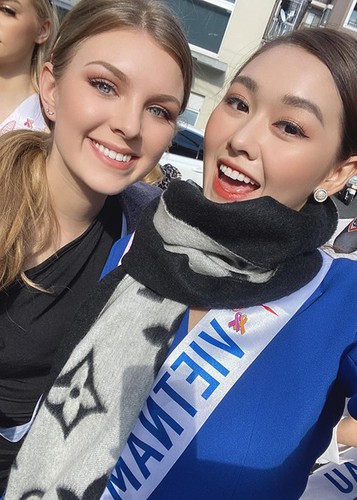 The Vietnamese girl is a well-liked contestant and is friendly to the other competitors.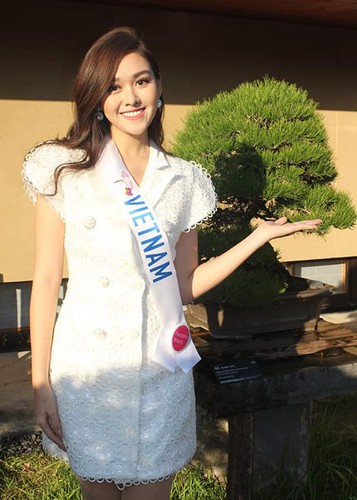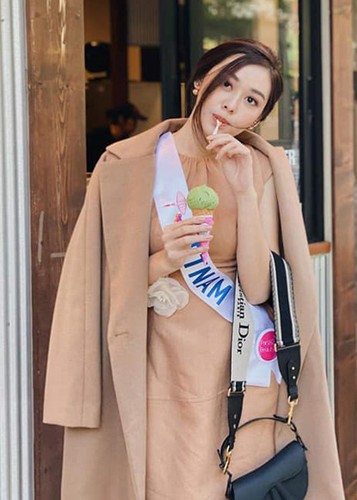 The beauty often gives fans a glimpse into her life by posting images onto her individual page.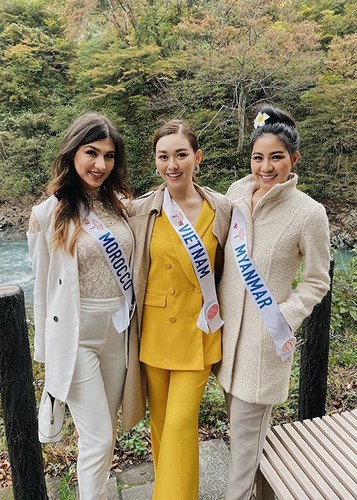 Tuong San poses alongside the representatives from Morocco and Myanmar.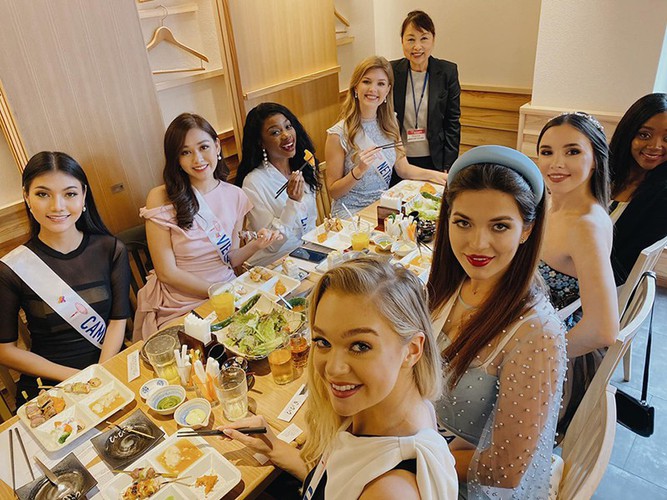 This year marks the contest's 59th edition. Having begun on October 25 the Miss International 2019 pageant is scheduled to conclude on November 12 in Tokyo, Japan, attracting 83 contestants worldwide.
VOV

Tuong San, Vietnam's representative at Miss International 2019, has enjoyed a hectic schedule during the first few days of the pageant, participating in a wide range of activities.

The world's leading beauty pageant magazine Missosology has listed Tuong San, Miss World Vietnam 2019's second runner-up, among its five Hot Picks for the Miss International 2019 contest.

Tuong San, the second runner-up of Miss World Vietnam 2019, is set to compete in the Miss International 2019 pageant which is scheduled to be held in Tokyo, Japan, from October 25 to November 12.