VinaCapital Ventures pours 1 million USD into agritech startup
VinaCapital Ventures, a technology-focused venture capital fund of the Ho Chi Minh City-based VinaCaptial Group, has announced an investment of 1 million USD into Koina, an agritech startup founded in Vietnam.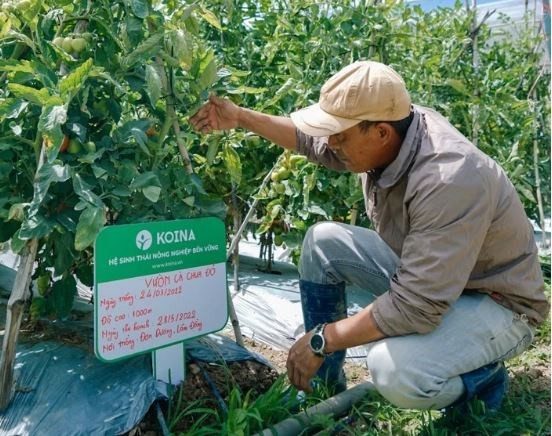 A tomato farm in Don Duong district, Lam Dong province, joining the platform of Koina (Photo courtesy of Koina)
The investment from VinaCapital Ventures is part of Koina's seed fundraising round.
Koina, established in 2021, aims to build a large and efficient agricultural ecosystem in Vietnam by connecting farmers with financial organisations, suppliers, and retailers. Its "Farmer Platform" is intended to help farmers access loans, publicise prices, and give guidance on good agricultural practices.
Thi Nguyen, co-founder and Chairman of Koina, said the funding from VinaCapital Ventures will help his firm expand sales channels and increase investment in technology to control quality and boost the value of agricultural products of Vietnam.
Director of VinaCapital Ventures Trung Hoang said agriculture is the backbone of the Vietnamese economy, and his company hopes to help improve the supply chain as well as the life quality of Vietnamese farmers.
It expects that by capitalising on the knowledge of logistics and data analysis personnel, Koina can minimise wastefulness in logistics and improve farmers' productivity, which are important to developing sustainable agriculture and creating more value for farmers, he added./. VNA