VietNamNet Bridge – The Vietnam Coal and Mineral Industries (Vinacomin) Group plans to sell 35 million tons of coal domestically, but its most loyal customers are hesitant to sign contracts.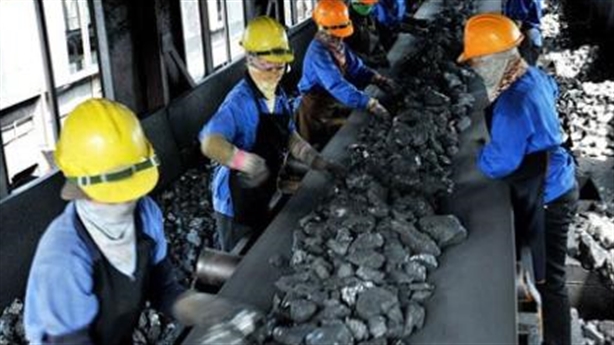 Vinacomin plans to churn out 38 million tons of coal this year, of which 35 million tons would be sold domestically. The other 3 million tons, which accounted for 8 percent of the total output, would be exported.
In 2014, the coal miner sold 29.6 million tons domestically and exported 5.94 million tons.
The coal exports have been on the decrease for the last few years.
According to the General Statistics Office, coal exports in the first nine months of 2014 fell by 35.19 percent in quantity, or 3,200 tons, and 33.2 percent in export turnover ($216.1 million) in comparison with the same period the year before.
The export decrease is foreseeable as Vietnam plans to gradually reduce exports to save coal for domestic consumption.
Experts predicted that Vietnam would begin lacking coal for its thermopower plants from 2015, when at least 1/3 of coal-run power plants would have to use imports.
Anticipating the domestic shortage, state-owned enterprises have been looking for alternative foreign sources.
Dinh Quang Tri, deputy general director of the Electricity of Vietnam (EVN), which owns most of the power plants in Vietnam, said it is now a buyers' market.
As China has shut down many power plants using outdated technologies, the supply has become abundant, especially from Australia and Indonesia.
Tri said that coal importers now have many choices, while the coal price has decreased significantly, now hovering around $80 per ton.
In the immediate time, three of EVN's power plants would operate with imported coal, including the expanded Duyen Hai 3 plant (600 MW), Vinh Tan 4 (1,200 MW), and Duyen Hai 3 (1,200 MW).
It is estimated that a 1,200 MW plant would need 4 million tons of coal a year, which means that EVN would need 10 million tons of coal imports.
PetroVietnam also said it can find coal supply sources without support from Vinacomin.
The oil and gas group reportedly has signed a contract with an Australian company to import 3 million tons of coal a year.
The amount would be enough to run three out of the five thermopower plants it has.
As such, Vinacomin has fallen into an embarrassing situation as it doesn't know to whom to sell the coal.
Meanwhile, Vinacomin, assigned by the government as the major coal importer for domestic distribution, has signed memoranda of understanding and contracts with various partners to import 20 million tons of coal per annum.
Dat Viet