Vingroup abruptly abandons Vinpearl Air project

Vingroup announced today, January 14, to call off its project to set up Vinpearl Air even though the Ministry of Planning and Investment had just sent this project to the prime minister for approval, the local media reported.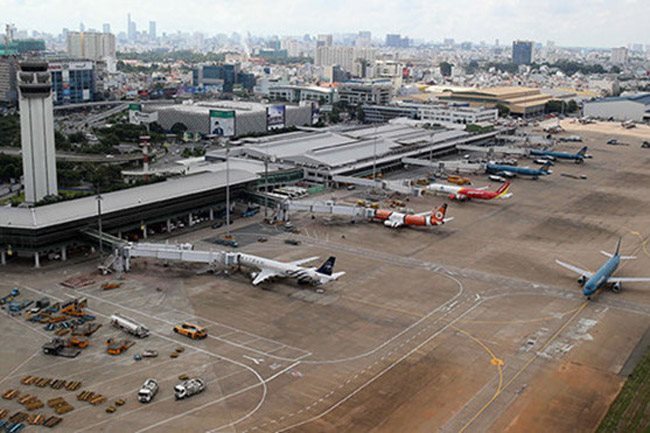 A view of Tan Son Nhat International Airport. Vingroup today, January 14, announced its withdrawal from the aviation sector
According to Vingroup's announcement, sent to the Ministry of Transport, its latest decision is aimed at enhancing its focus on the industrial and technology sectors, as part of the group's restructuring plan. 
The Vietnamese conglomerate, however, will continue its pilot and aircraft technician training school, VinAviation School, which has been seen as a support facility for the Vinpearl Air project.
Pilot training courses at VinAviation are still running as normal, a representative of Vingroup noted.
The group also stated that it will continue to participate in projects to develop and upgrade the country's civil aviation infrastructure.
On July 24 last year, Vingroup announced its cooperation with Canada's CAE Group to train pilots and aircraft technicians to provide manpower for the aviation sector.
In December last year, the Ministry of Planning and Investment proposed the prime minister consider and approve the Vinpearl Air project, which is expected to enter commercial service in July this year.
Nguyen Viet Quang, vice chairman and general director of Vingroup, pointed out that the Vietnamese aviation market holds great growth potential, so a number of major firms are tapping the market. The group's strong investment in the aviation segment may lead to an oversupply.
Apart from this, the group is focusing on the growth of the industrial and technology sectors, motivating its withdrawal.
According to its development plan, released in 2018, Vingroup targets becoming Vietnam's leading technology, industry and trade-service group in the next 10 years.
To fulfill its target, in December 2019, Vingroup withdrew from the retail and agriculture markets. On December 3, last year, Vingroup noted in a statement that it would merge its retail and agricultural arms, VinCommerce and VinEco, with Masan Consumer Holdings, the retail subsidiary of Masan Group.
On December 18, 2019, the group's ecommerce website Adayroi.com was merged with VinID, while it dissolved its electronics chain VinPro. SGT

The Ministry of Planning and Investment (MPI) has submitted to the Prime Minister plans for the establishment of Vinpearl Air, with investment capital of 4.7 trillion VND (202.6 million USD).

The VinAviation High-tech Human Resources Training School run by Vinpearl Air JSC under private conglomerate Vingroupon November 20 launched its first pilot training course for 180 trainees aged from 18-33.