VN banks join hands with fintech to develop mobile banking apps

Allowing the "embedding" of fintech solutions into the ebanking app, banks may join the race to become "all-in-one" apps.
Previously, mobile banking apps only meant some simple services, such as balance inquiry, bank transfer, depositing and borrowing.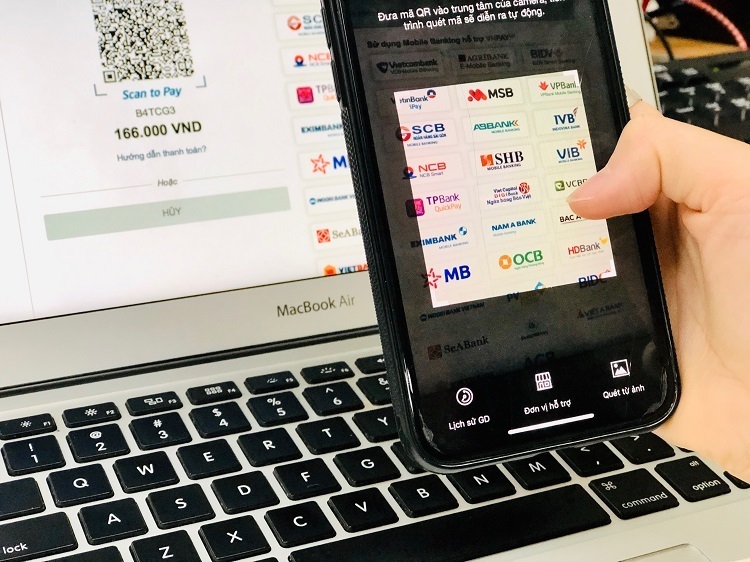 Recently, banks have upgraded apps and added some features just like e-wallets and they have even 'embedded' non-financial services such as tourism, education and healthcare.

Tu Tien Phat, deputy CEO of ACB, commented that this is one of the strategies to build digital banks in the context of customers today mostly trading online with mobile phone.

He cited the success story of DBS, a bank in Singapore which develops a multi-functional app.

From a bank with the lowest satisfaction score in Singapore, DBS has become the most satisfactory bank in the country and the best bank in the world as recognized by Euromoney, thanks to digital transformation.

Allowing the "embedding" of fintech solutions into the ebanking app, banks may join the race to become "all-in-one" apps.
DBS is at the forefront of this trend when developing banking services that entirely focus on mobile devices, without any branches.

VietinBank cooperates with Money Lover, the finance management service, and VnPay, the payment service, and has integrated the features of fintechs into iPay, the mobile ebank application version.

According to VietinBank's deputy CEO Tran Cong Quynh Lan, this is the first step taken by the bank to develop the ecosystem of the app. Not only providing common features such as bank transfer and depositing, after Money Lover and VnPay, VietinBank may 'embed' more solutions to provide more services such as financial management, education, tourism and healthcare. By that time, clients will be able to use all these services with just one app.

Other banks such as BIDV, VPBank, VIB and ACB have been cooperating with partners to integrate many life-related utilities such as offline payment via QR Pay, shopping, air ticket and hotel room booking into mobile apps.

The recent cooperation between a series of banks and VnPay has created a QR Code payment boom.

Nguyen Chien Thang, digital banking director of BIDV, commented that it is fintech and e-wallet which are the driving force behind bank changes. In addition to the functions of
Paying bills and tuition, BIDV's mobile app also allows users to shop, book movie tickets, book rooms or buy bus tickets.

According to Lan of VietinBank, fintech is has very different perspective on user's experience. They apply technology very quickly. Meanwhile, banks have strength in network, prestige and the right to provide specific financial services.

VietinBank has a plan to cooperate with mobile money. Thanks to the dense network, telecommunication units will provide payment services for those who still do not have bank accounts.
Mai Lan 

The merger and acquisition market in banking industry in the first half of this year has received new signal when Korean bank became a major shareholders of BIDV in early November with a record M&A deal worth US$890 million.

The cooperation between banks and fintech firms is fundamentally changing the way the financial sector operates.