VN Health Ministry proposes e-cigarette and shisha ban

Nguyen Huy Quang, head of the Ministry of Health's Legal Affairs Department talks to about the ministry's proposal to ban e-cigarettes and shisha.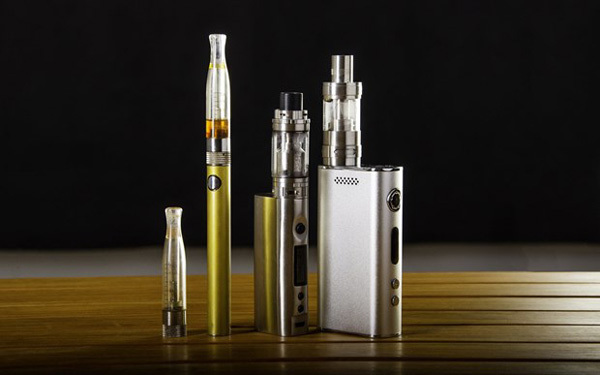 Some kinds of e-cigarettes. Photo vietnamplus.vn
The Law on Tobacco Harms Prevention and Control has been deployed effectively. What achievements has Vietnam gained in the work so far?
After the law came into practice in 2013, Vietnam has achieved encouraging outcomes which were highly appreciated by the World Health Organisation (WHO) such as the smoking rate among males dropping by 2 per cent, the rate of passive smokers decreasing by 12 to 15 per cent and the rate of young smokers also recording a significant reduction.
However, the number of people smoking in public and areas with smoking bans remains high. It is still difficult to keep tobacco smuggling via the borders under control.
Therefore, authorities should continue to spread information to raise public awareness of the harmful effects of smoking to help change behaviour. Focus is being put on food and beverage trading and entertainment and service establishments.
Measures should also be taken to prevent promotion, sponsorship and advertisement programmes relating to cigarettes.
It is also necessary to continue preventing tobacco smuggling via the border with strict punishments for violators.
Vietnam is facing the appearance of new kinds of cigarettes which are not regulated by law. How will we manage these kinds of cigarettes?
Besides traditional cigarettes, new modern cigarettes have appeared, including e-cigarettes, heated tobacco products and shisha. E-cigarettes contain nicotine. Shisha has a combination of herbs that also contain nicotine. Heated tobacco products use tobacco leaves and their heating systems contain zinc metal to heat tobacco up to 350 degrees Celsius, which could be harmful to people's health.
These kinds of cigarettes have not been imported into Vietnam much. A survey in 2015 revealed that 2 per cent of smokers use these modern cigarettes. However, youths can easily get addicted to these kinds of cigarettes without social warning.
Due to the negative effects of e-cigarettes and shisha, particularly on young people, and social order and security, the Ministry of Health is working with the Ministry of Industry and Trade to propose the Government and the National Assembly to ban the use and import of e-cigarettes and shisha into Vietnam by 2020.
We are collecting more evidence from both Vietnam and the world to have more analysis on related mechanisms and policies, the rate of e-cigarette and shisha usage and their impacts on people's health and the community.
Why is Vietnam proposing banning shisha and e-cigarettes?
According to studies of both Vietnam and the world, e-cigarettes and shisha have the same harmful effects on people's health as traditional tobacco. These kinds of cigarettes are harmful due to their combination of flavour additives which contain nicotine. They could cause cancer, including lung cancer, and respiratory-related diseases.
The combination of flavoured additives, particularly nicotine, makes it easier for the youth to get addicted. This may cause harm to people's health, the economy, social order and security and the future generations of Vietnam.
Particularly, e-cigarettes are not safe. The US Center for Disease Control and Prevention last month reported more than 2,000 confirmed and probable cases of lung injury and 39 deaths related to the use of e-cigarettes.
As many as 42 countries have banned e-cigarettes, 56 countries allow e-cigarettes but have imposed strict regulations on trading and 30 countries set a limitation for the amount of nicotine or other chemicals in e-cigarettes. VNS

Plans have been proposed to increase tax on tobacco, ban electronic vapes and tighten online advertising of cigarettes.

Hanoi has begun to launch a pilot smoke-free model at 30 historical relic sites and culturally significant tourist locations throughout the city.