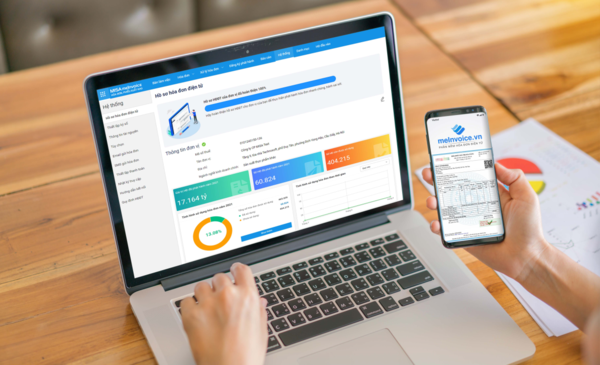 ECR is a solution to provide invoices connected to tax authorities to manage the seller's real revenue.
It will serve the taxman well by creating a fairer and more transparent tax environment for taxpayers, said Nguyen Thi Lan Anh, Director of the Tax Administration Department on Small and Medium Enterprises and Business Households, Individuals.
One convenience is that ECR can be generated at any time thanks to the round-the-clock connection between cash registers and tax databases. The freedom from time constraints gives vendors more elbow room to correct errors that might arise in their invoices.
Between late 2022 and July 17, 2023, more than 27,433 companies and individuals were registering as ECR issuers, with around 13.9 million e-invoices being issued. At the end of Q2/2023, 54 cities and provinces met their targets on ECR coverage whereas nine failed to hit the mark.
Assoc. Prof Le Xuan Truong, head of the Vietnam Academy of Finance's Tax and Customs Department, believed that expanding the use of e-invoices from cash registers helps tax authorities better monitor the supply of goods and services from businesses, contributing to more effective and fair tax management.
Thái Minh Giao, Deputy Director of the Tax Department of HCM City, said his department had set a target of 6,674 taxpayers registering as ECR issuers in 2023. By July 17, around 3,500 had got in on the act.
He underlined several obstacles for the department to achieve its target. The first obstacle involves the absence of a regulation that makes ECR mandatory for vendors. The second obstacle centres around transition costs. Many vendors were unwilling to take the plunge because ECR entails costs associated with software installation and upgrades.
Accordingly, the General Department of Taxation asked tax departments to strive to reach 30% by the end of the second quarter, 50% by the end of the third quarter and 70% later this year. In Hanoi, Ho Chi Minh City, Hai Phong, and Quang Ninh, the rate must reach 100% in dining and restaurant services./. VNA