VN to develop large-scale SOEs

The Government has asked the Ministry of Planning and Investment to build a project on developing large-scale State-owned enterprises (SOEs) to promote their role in the country's socio-economic development.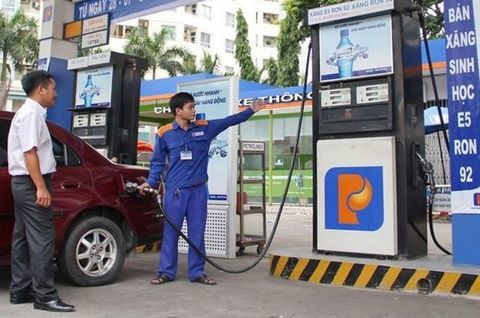 A station of Petrolimex, a State-owned enterprise under the management of the Commission for the Management of State Capital at Enterprises. A project to develop large-scale SOEs is to be developed. — Photo moit.gov.vn
In the Government's Resolution No 18/NQ-CP on Wednesday, the ministry was asked to complete and submit the project for approval this year.
The project must focus on promoting SOEs to take the leading role in establishing and expanding domestic, regional and global production and value chains. Transparency in the operation of SOEs must also be enhanced.
Some large-scale SOEs would be developed. They must have efficiency in operation and able to compete in key sectors of the economy.
The legal framework for SOEs would be reviewed for amendments with an aim to encourage renovations and efficiency.
Besides, the Commission for the Management of State Capital at Enterprises (SMSC) would take charge from the Ministry of Industry and Trade to handle problems at the ministry's 12 inefficient and stagnant projects.
The resolution also pushed the SMSC to build a master strategy about investing and developing enterprises under its management. — VNS

Institutional investors are seeking opportunities to buy shares in large-cap State-owned enterprises when they launch IPOs in 2020.

The losses incurred by state-owned enterprises (SOEs) from outward investment projects in 2018 reached $367 million, a sharp increase of 265 percent compared with 2017, a report shows.