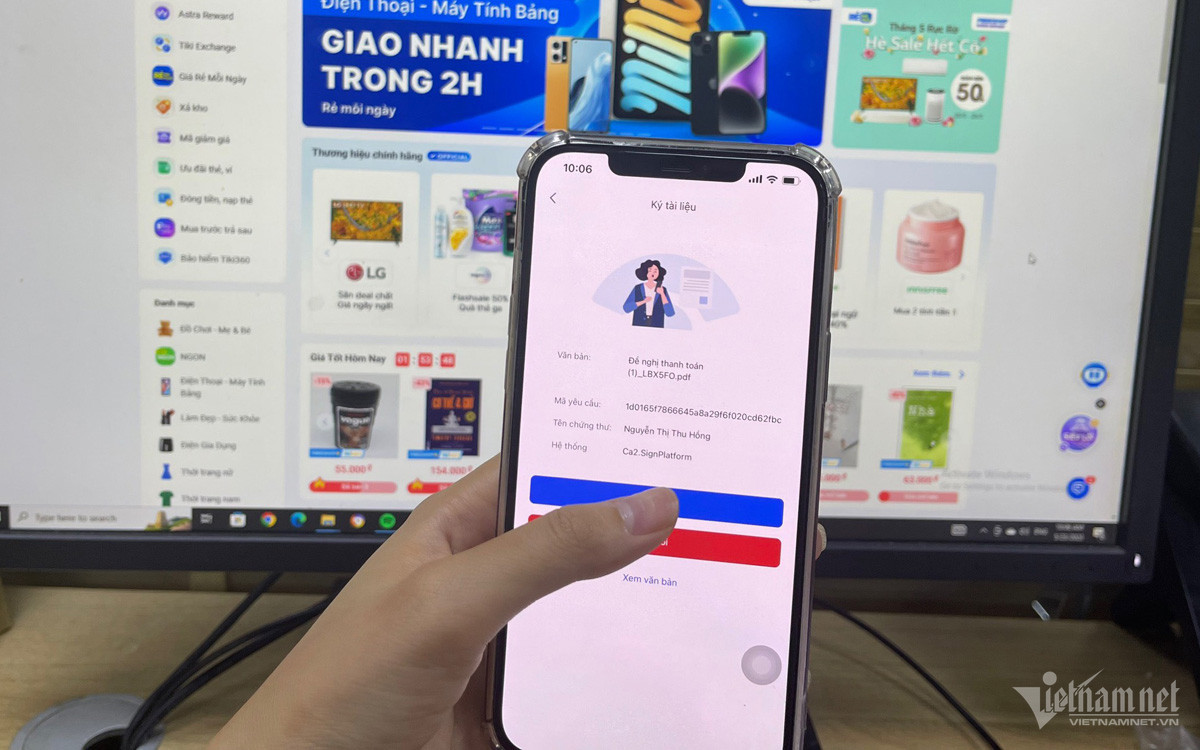 In promoting national digital transformation and building a digital government, economy and society, the use of digital signatures has been identified as an important solution.
The use of digital signatures can bring great benefits to agencies, institutions and individuals, including strengthening security, reducing operation costs, increasing productivity and improving users' experience.
According to the National Electronic Authentication Center (NEAC) under the Ministry of Information and Communications (MIC), laws around the world are catching up with the increasingly high application of digital signatures. In many countries, electronic dossiers and digital signatures are treated like any other type of electronic data and accepted as paper documents.
In Vietnam, in 2018-2022, the number of firms providing public digital signature certification services witnessed remarkable growth, showing the potential of the digital signature certification service.
As of the end of 2022, Vietnam had 23 organizations providing public digital signature certification services (public CA).
However, according to NEAC, while 100 percent of enterprises have used digital signatures in transactions, mostly tax declarations, customs and social insurance, the number of people having personal digital certificates remains very modest.
As of May 2023, there were nearly 2.1 million active public digital certificates, including 1.6 million certificates of enterprises and organizations, and 483,675 personal digital certificates, accounting for 76.7 and 23.25 percent, respectively.
In order to remove the bottleneck in applying personal digital signature, over the last two years, NEAC has taken steps to provide digital certificates under the remote signing model.
As of the end of 2022, MIC had granted licenses to provide digital signature service under the remote signing model to seven public CAs and SIMPKI (Subscriber Identity Module Public Key Infrastructure) to two public CAs.
The remote signing model and SIMPKI allow users to sign on many devices, such as smartphone, tablet and laptop. The solution is expected to create a personal digital signature boom after being integrated into payment platforms, or apps in education, healthcare and personal income tax (PIT).
Under the national strategy on digital economy and digital society development by 2025, the Prime Minister has set goals that 50 percent of the adult population by 2025 and 70 percent by 2030 will have personal digital or electronic signatures.
The strategy also mentions remote signing deployment, emphasizing that popularizing the use of personal digital signature for people in a simple, convenient and safe way is a key task.
Trong Dat