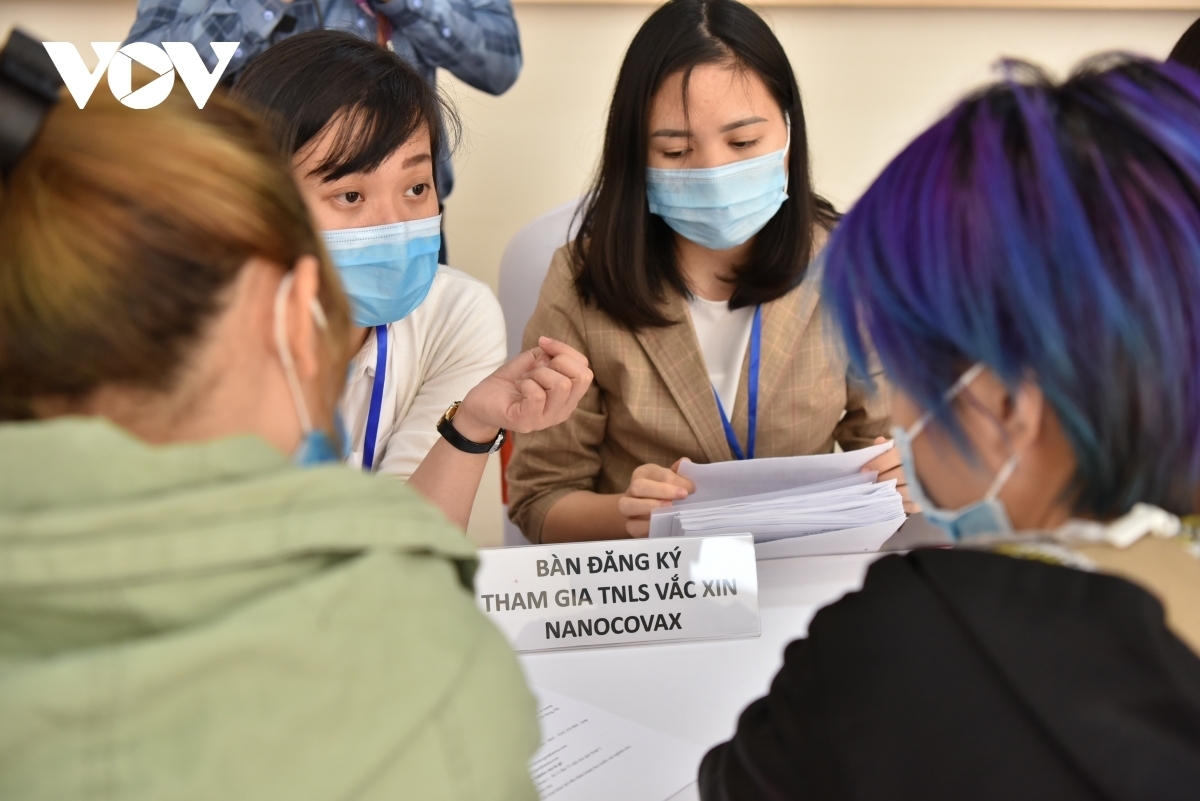 According to the Vietnam Military Medical University, similar to the two previous doses, volunteers will be put under health monitoring for 72 hours following the injection. The remaining 17 in the group will subsequently get injections of the 75mcg dose providing that the vaccine's safety is confirmed.
All of the 40 subjects who received the 25mcg and 50 mcg doses remain in a stable condition and have shown no abnormal signs after 20 days. As scheduled, they are to be sampled and injected with the second shot over the next eight days.
The Vietnam Military Medical University will continue to select between 400 and 600 suitable volunteers aged between 12 and 75 for the second set of trials, which is scheduled to begin in February. This phase will be co-operated by the Nanogen Pharmaceutical Biotechnology JSC, the Vietnam Military Medical University, the Pasteur Institute in Ho Chi Minh City, and the National Institute of Hygiene and Epidemiology.
Nguyen Ngo Quang, deputy director of the Department of Science and Technology under the Ministry of Health, noted that while a vaccine represents an essential part of the fight against the pandemic, it is not the only tool available. As such, Quang urges all members of the public to continue following guidelines set out by the Ministry of Health. VOV

The human trial of Vietnam's COVID-19 vaccine will begin on January 21-22, Health Minister Nguyen Thanh Long has stated.

Vietnam will be supplied with 30 million doses of the Oxford-AstraZeneca COVID-19 vaccine within this year, a Vietnamese health official confirmed on Monday.