War invalid donates VND4.5 billion to Covid-19 vaccine fund
"I am a soldier. If I don't die on the battlefield, I need to lead a meaningful life in peacetime," said Le Van De, a war invalid in Hai Duong, explaining why he donated VND4.5 billion to the vaccine fund.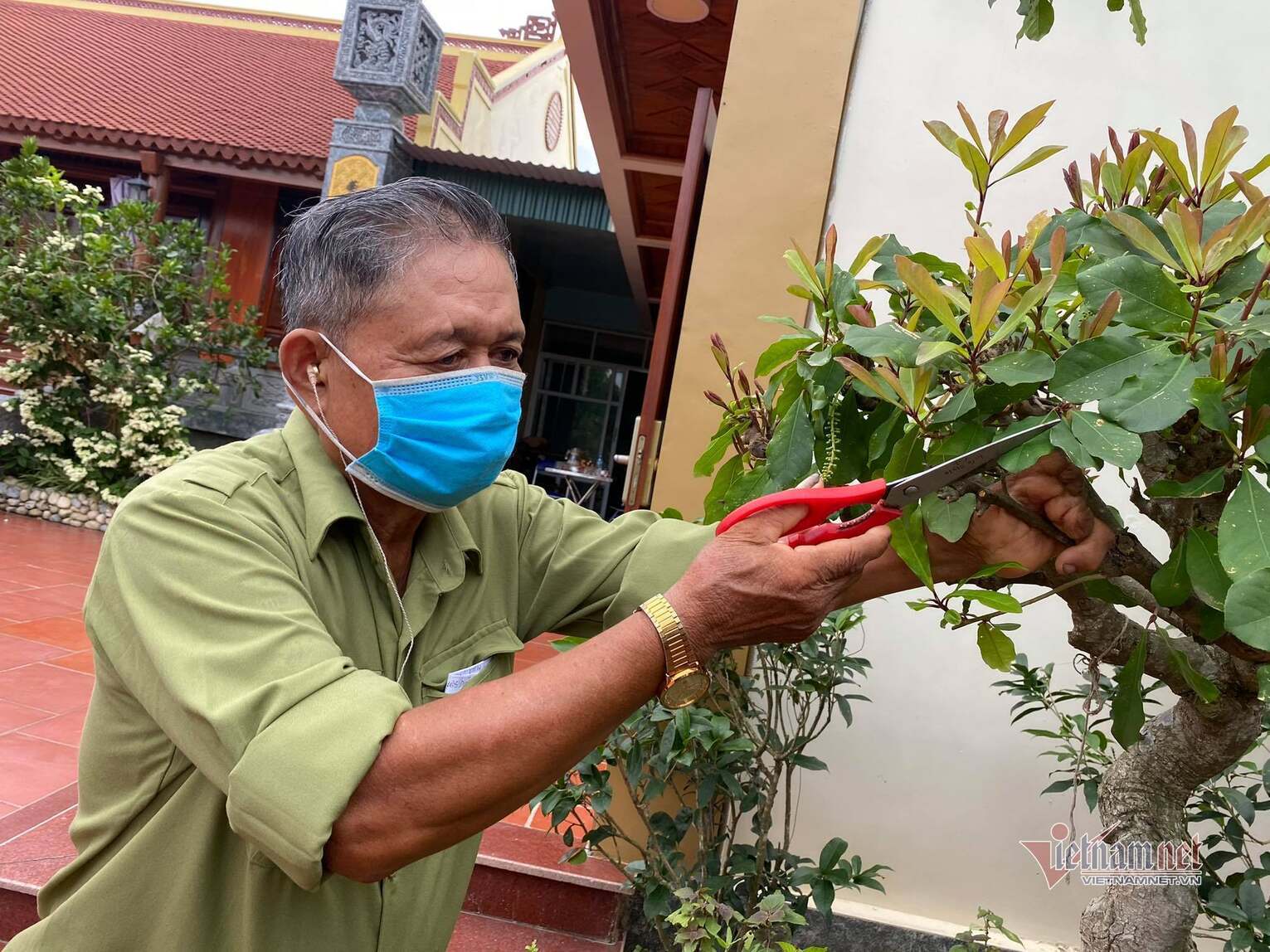 After the war, De returned home to Trang Liet Hamlet of Thanh Son Commune in Thanh Ha District. Since then, he has been leading a life with full energy, faith and responsibility to society.
Talking about why he donated his old age pension to the vaccine fund, De said as a soldier he needs to be a pioneer in all fronts and battlefields.
"Hai Duong has four times coped with the 'enemy' Covid-19. And in all those four times, our people and the local authorities have been endeavoring to resist the pandemic," he said.
"This 'enemy' is causing the attrition of strength and materials. Therefore, we need to be united and unanimous. Each person can be a soldier. If we join forces together, we will defeat the enemy," he said.
When Hai Duong authorities issued a call for benefactors to join forces with the government to buy vaccines for 2 million locals, De immediately discussed with his wife about donating their old-age pension to the vaccine fund of Thanh Son commune.
After his wife agreed, he called his four children to inform them about the decision.
His children, who are now teachers and businesspeople, all applauded the decision of their parents.
"When I talked about the intention to donate money to the vaccine fund, they said they were proud of us because we were doing good things for society," said De, who uses hearing aids.
"They also discussed giving four tons of cement to the fund. This was what they planned to offer to us in case of emergency, but if we want, we can give it to the people on behalf of the entire family," De told reporters.
On June 7, De and his wife visited Thanh Son People's Committee to donate VND4.5 billion in cash and in kind.
On June 8, Hai Duong provincial Party Committee Secretary Pham Xuan Thang instructed local authorities to give a certificate of merit to honor the war invalid and his family.
"That money reflects the sincere heart of my family to respond to the call of Party Committee General Secretary Nguyen Phu Trong and the campaign of the Hai Duong Provincial Party Committee," De said. "I hope Covid-19 will be repelled soon so that people can live and do business normally."
The provincial vaccine fund has received VND100 billion so far from benefactors. 
Nguyen Thu Hang

A COVID-19 vaccine fund made its debut on June 5 evening in Hanoi, featuring the participation of PM Pham Minh Chinh, officials from the Vietnam Fatherland Front, ministries, sectors, and organisations, business community representatives and others.

Prime Minister Pham Minh Chinh on May 24 suggested establishing a COVID-19 vaccine fund to mobilise resources for the country's vaccine strategy.