VietNamNet Bridge - Visiting Hoa Lo prison or Son La prison can help tourists imagine the suffering caused by war and respect the peace today. Here are destinations in Northern Vietnam for tourists.
Hoa Loa Prison
Hoa Lo prison situated on Hoa Lo street, Hoan Kiem district, Hanoi was built by French colonists in 1896. With total area of 12,000 square meters, the prison is divided into four areas.
The design of the prison was for 500 prisoners but in 1950- 1953, Hoa Lo held 2,000 prisoners.
Hoa Lo prison is surrounded by stone walls, reinforced steel of 4 meter high, 0.5 m thick equipped with High-voltage lines. There are four watch towers in four corners of the prison to view the prison.
Tourists can partly imagine brutal types of torture, steel leg shackles, small cell lack of air, the guillotine in medieval period, etc.
Tan Trao Historical Relics
Tan Trao is August revolutionary historical relic in Son Duong district, 41 km from Tuyen Quang city.
Tan Trao historical relic was named aSpecial National Relic on May, 2012 by The Prime Minister.
The relics have total area of 3,100 hectares with 177 relics including Na Nua, Canh Ve, Dien Dai, Tan Trao banyan tree, Tan Trao house, Hong Thai, etc.
Pac Po Historical Relic
Pac Po Historical Relic is situated in Truong Ha commune, Ha Quang district, about 55 km from Cao Bang city. The place is associated with activities of Ho Chi Minh when he came back to Vietnam as a leader of revolutionary Vietnam.
With values of history, culture and science of the relics, on May 10, 2012, it was awarded Special National Relic by The Prime Minister. The relics Pac Po include Coc Po cave, Lung Lan, Nguom Vai, the house's floor of Mr. Ly Quoc Sung, Le Nin spring, Cac Mac mountain, Gooc Mu field, Na Chang, Khuoi Nam hut, memorial house of Ho Chi Minh president, etc.
Dien Bien Phu Historical Relics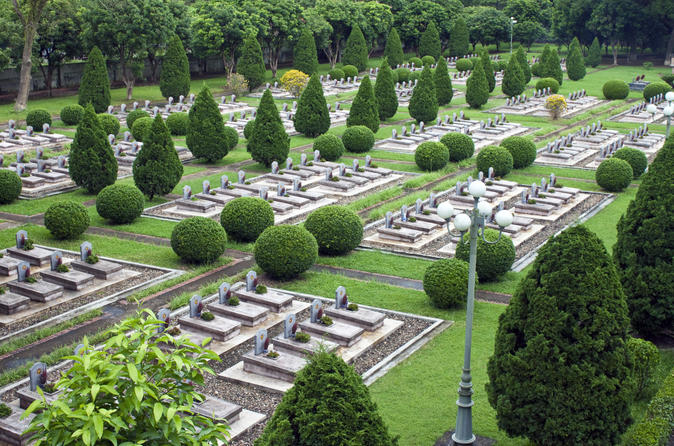 Situated in the city center of Dien Bien, the Dien Bien Phu Historical Relics include Him Lam hill, A1 hill, Muong Thanh bridge, Martyrs Cemetery A1 hill, D1 hill, C1 hill, command tunnel of General Do Cat, Dien Bien Phu museum, etc.
The relics are considered a glorious history lesson, saved with photographs and artifacts. The relics not only serve visitors but also show meaningful education of patriotism, and revolutionary tradition for the younger generations.
Son La Prison
Son La prison was built by French colonists in 1908 with original area of 500 square meters. In 1930, the prison was extended to 1,500 square meters and up to 1,700 square meters in 1940. Today, the relics are situated on Khau Ca hill, To Hieu ward, Son La city.
The prison was built solidly and made of stone and brick. Bed system for prisoner was paved with cement, outer edge mounted with leg shackles along the length of the floor, etc. Today, Son La prison is an attractive destination for both domestic and foreign tourists.
VietNamNet/Hanoionline