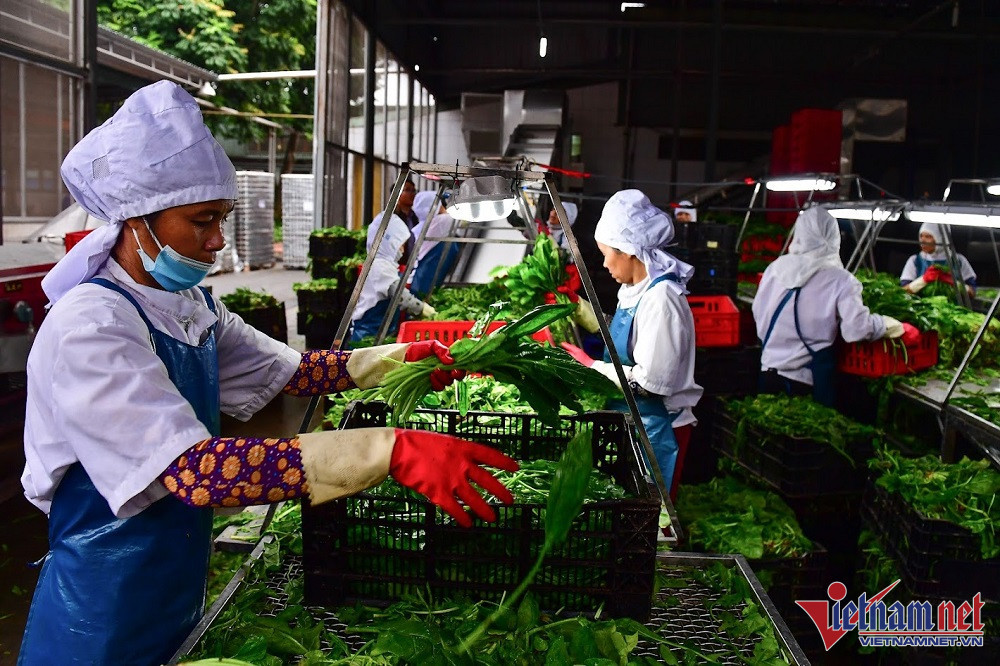 President of Phuc Sinh Group Phan Minh Thong told VietNamNet that his company obtained a growth rate of 35 percent in 2022. Despite upheavals in the global economy, the company performed well because energy and food are two essential goods.
"Coffee and pepper exports increased. In addition to Europe, the US and North America, we also target Asian markets and the Middle East. Foreign partners are satisfied about Vietnam's coffee which has high quality and competitive prices," he said.
Dh Foods also had a busy year in 2022. On December 26-28, 2022, the company exported two consignments of products into Japan.
Nguyen Dang Hien, general director of Bidrico, said as the company could make good use of domestic raw materials and reduce imports, it had a satisfactory business performance in 2022, which allowed it to give higher Tet bonuses to workers this year.
The HCM City Department of Labor, War Invalids and Social Affairs, after surveying 1,078 enterprises with more than 221,000 workers in December 2022, reported that the average Tet bonus promised by enterprises was VND12.88 million per person, or 45 percent higher than last year (VND8.88 million).
Local enterprises plan to recruit 40,000 workers from now to mid-2023, mostly in the fields of trade, service, industrial processing in hi-tech zones, export processing zones (EPZs) and industrial zones (IZs).
According to the HCM City Statistics Office, exports of local enterprises via border gates in 2022 brought revenue of $47.2 billion, up by 5.1 percent over the same period last year.
Despite satisfactory business results in 2022, Truong Chi Thien, general director of Vinh Thanh Dat said that 2023 will be a challenging year. He hoped that state agencies would support enterprises through credit. If businesses can access loans with preferential interest rates, they would invest more in production.
The Food and Foodstuff Association of HCM City (FFA) Chair Ly Kim Chi said that a small amount of money has been disbursed under the 2 percent interest rate subsidy program.
CEO of Saigon Co-op Nguyen Anh Duc said that enterprises need information and forecasts about markets, which enables them to take initiative in production and business.

Tran Chung