What do Vietnamese entrepreneurs named in the Panama Papers say?
Among organizations and individuals of Vietnam named in the Panama Papers are Nguyen Thi Phuong Thao, Chair of Sovico Holdings, and Chair of SSI Securities Company Nguyen Duy Hung. How did they explain this inclusion on the list?
VietNamNet Bridge – Among organizations and individuals of Vietnam named in the Panama Papers are wellknown businesswoman Nguyen Thi Phuong Thao, Chair of Sovico Holdings (the parent firm of private airline VietJet), Vice chair of the HCM City Development Bank and Chairman of SSI Securities Company Nguyen Duy Hung. How did they explain this inclusion on the list?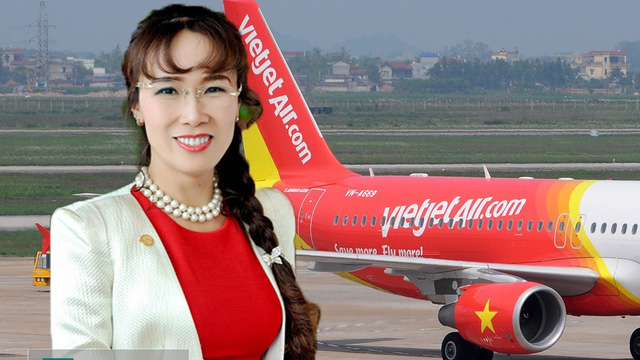 Ms. Nguyen Thi Phuong Thao, Chair of Sovico Holdings and CEO of VietJet Air.

Thao is related to Ariana Hotels & Resort International, based in the Virgin Islands. Ariana Hotels & Resort International is also the former owner of Furama Resort – the property that was acquired by Thao's Sovico Holdings in 2005.
Replying to local newspapers, Thao said: "We returned home to invest in Vietnam, acquired Furama Resort and these were normal operations. In 2005, we were an international company, which invest in Vietnam."
"Sovico won the international bid to acquire capital contribution from all companies of the Lai Sun Group (Hong Kong) to become a foreign investor replacing the subsidiaries of Lai Sun - Furama and Best City Finance – and accounts for 75% of capital in Furama Resort. This is the procedure through international bidding, inheriting overseas entity status, which is open and transparent, in accordance with local law," Thao said.
According to the Chairwoman of Sovico Holdings, Furama was formed in 1992 by Lai Sun Group (Hong Kong) and it is common in the world that corporations establish overseas companies to perform investment activities.
"Our acquisition of these firms in 2005 is normal. We are the new investors to replace the previous ones. Because Furama was already listed among the companies consulted by Mossad, when we acquired the firm, Sovico Pte Ltd appeared in the list, as well as leaders of Sovico like Nguyen Thi Phuong Thao and Nguyen Thanh Hung," Thao explained.
"I'm not surprised when the list has the name of Furama besides some foreign-invested hotels in Vietnam, as well as the names of some other individuals, because foreign investors used similar investment models and appointed similar leaders," she added.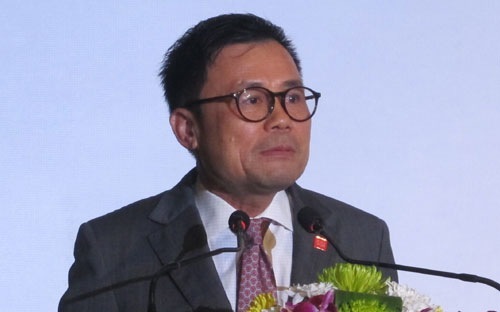 Mr. Nguyen Duy Hung, Chair and CEO of Saigon Securities JSC.
Also on May 10, Mr. Nguyen Duy Hung, Chairman and CEO of the Saigon Securities JSC (SSI) also spoke to reporters about the appearance of his name in the Panama Papers.
Hung said, the opening of accounts in foreign countries related to his foreign investment was licenced. He also said that he wished the authorities to seek solutions soon to avoid double taxation on overseas investment activities of his company.
At the same time, SSI issued a press release saying that SSI and Nguyen Duy Hung Co. Ltd. are members of the SSI Investment Fund managed by SSI Fund Management Ltd. (SSIAM).
SSIAM and SSI Investment Fund were granted overseas investment licence by the Ministry of Planning and Investment in August 2010 to perform investment activities abroad.
SSI said that since it got the licence, SSIAM has made overseas investment activities complying with Vietnam law, international law and the law of the country where SSIAM conducts investment activities. SSIAM does not have any activity related to tax evasion, money laundering or any illegal act. SSIAM fully performs its financial obligations to the State of Vietnam, as well as to the host countries where SSIAM conducts investment activities.
Also in the above statement, SSI said that no country in the world has prohibited the establishment of companies in foreign countries to manage assets.
Many investment funds, both in Vietnam and in the world use overseas companies as a legal entity for the implementation of their business activities.
"Therefore, we once again confirm that a company investing abroad after being licenced by the authorized management body is completely normal, transparent and comply with the law," the SSI press release said.
Appearing in the Panama Papers does not mean that the company and the legal representatives were related to tax evasion or money laundering. ICIJ also confirmed that the establishment of offshore companies and trust funds are usually legitimate, SSI said. "We do not recommend or refer to individuals, companies or organizations listed in the ICIJ offshore leaks database to have activities that violate the law or substandard behavior," SSI cited ICIJ.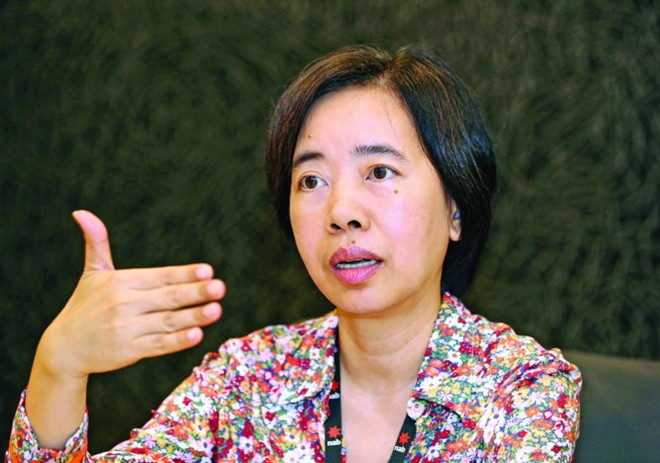 Dam Bich Thuy, former CEO of ANZ Vietnam.
This list also has the name Dam Bich Thuy for her relations to the ANZ V-Trac International Leasing Company, which was opened in British Virgin Islands. Explaining this, Thuy said when she was CEO of ANZ Vietnam, she was in charge of ANZ V-Trac.
"Legal entities opened in Virgin Islands will be saved in their database in the same way that management agencies in Vietnam do. Therefore, being named in the list does not mean that individuals, companies violate the law," Thuy said.
In the list also is the name Nguyen Canh Son, who was thought to be the Chairman of Eurowindow Holding. However, the President of Eurowindow confirmed: "This Nguyen Canh Son is not me. It was the brother of Ms. Thao (Chair of Sovico Holdings)."
According to the published list, only the man named Nguyen Canh Hong Linh is related to Eurowindow.
Nguyen Thi Phuong Thao studied in Russia in the 90s. She is a major shareholder and founder of Sovico Holdings. The company owns the HD Bank and Vietnam's first private low-cost airline VietJet Air. In 2014, the company was merged with DaiABank and currently has total assets of $5 billion, 10,000 employees and 225 branches. Meanwhile, VietJet was founded in 2011, and now has 29 aircraft.
Nguyen Duy Hung is currently the Chairman of the Board of Directors and CEO of Saigon Securities JSC (SSI); Chairman of Trans Pacific Corporation (PAN); Chairman of SSI Fund Management Ltd. (SSIAM); Chairman of and CEO of NDH Vietnam Company Limited.
Hung holds shares of SSI, FMC, PAN, DAC, SSC and NSC, worth VND441.19 billion ($200 million), ranking 33rd among the richest people on the stock market of Vietnam.
Dam Bich Thuy holds a Master's degree of Business Administration at Wharton University (USA) as a Fulbright scholarship winner in 1994, and then completed advanced management program at Harvard Business School in 2010.
Thuy worked at ANZ Bank based in Singapore for 10 years before returning to Vietnam to develop ANZ Vietnam, then became general director of ANZ Indochina. She used to be the CEO of the Vietnam International Bank (VIB Bank).
Being listed in Panama Papers not mean having broken law: official
That persons and businesses are named in the Panama Papers does not mean they violated the law, and verification is necessary, an anti-corruption official of the Vietnamese Government Inspectorate said.
What has been unveiled from the Panama Paper should be considered a source of information for Vietnam's relevant agencies to verify, Pham Trong Dat, Director General of the Government Inspectorate's Anti-corruption Bureau, told Vietnam News Agency on May 11.
It is important to clarify the accuracy of those data first so as to take the following steps, he noted, adding that the data are not official information released by foreign authorised agencies, but founded by international journalists.
The inspectorate has reported the information to the Government and the Party Central Committee.
The Vietnamese persons and companies listed in the Panama Papers should also be examined, Dat said.
The International Consortium of Investigative Journalists (ICIJ) has published more data from the Panama Papers that includes information on offshore entities set up through and managed by Mossack Fonseca, a Panamanian law firm.
The revealed data name relating persons and businesses, including nearly 200 people in Vietnam.
The Panama Papers are 11.5 million documents leaked from Mossack Fonseca.
Preliminary investigation by the ICIJ found that the law firm created offshore companies to help some 140 politicians, including 12 serving or former world leaders, along with sports stars and drug dealers to evade tax payments.
The Panama Papers are considered the largest data leak journalists have ever worked with.
VNA
Compiled by Nam Nguyen