What is an acceptable clean-power price?
Vietnam wants to develop clean energy but the development needs to be reasonable to ensure that retail prices are affordable for most people.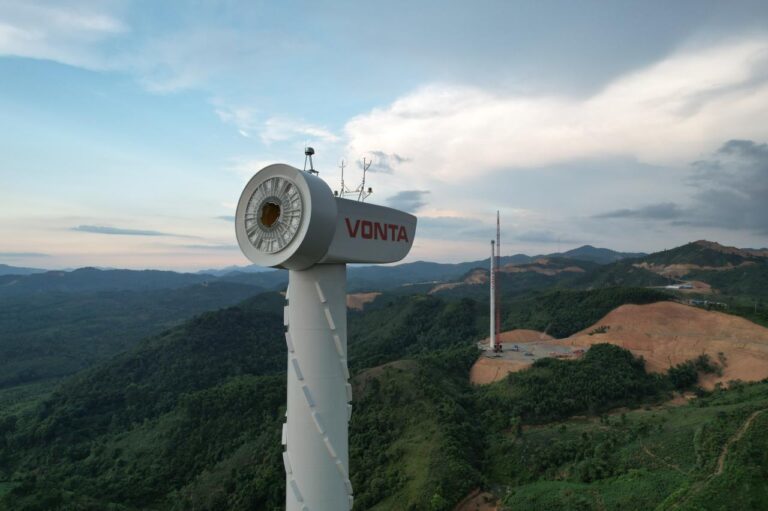 The type of electricity sources in the time to come is a matter of great concern.
Ngo Duc Lam, former Deputy Head of the Energy Institute, says that clean power is not more expensive than coal-fired power, stressing that if counting the costs of handling the impact of environment protection and climate change, coal-fired power prices are the same as renewable power.
He said that coal-fired power prices increase by 2-5 percent annually but renewable energy technology allows production costs to decrease gradually.
Electricity prices from renewable energy have halved over the last five years.
"Politburo's Resolution55 says that it's necessary to count all the costs for coal-fired power production. If considering pollution and carbon emissions as well, coal-fired power prices will no longer be competitive," he said.
He said the EU Parliament plans to impose a carbon tax on manufacturers, warning that Vietnam's export products would face disadvantages if the carbon tax plan is implemented.
Meanwhile, Nguyen Tai Son, former General Director of Power Engineering Consulting JSC 1 (PECC1), said it's necessary to change the mindset about existing energy sources to avoid extremism.
Son said many people now have an extreme view on clean energy, believing that only wind and solar power are good for Vietnam. In theory, there are always two sides to a source of energy.
Coal-fired power plants are stable electricity generation sources which produce electricity at low costs. People think that carbon emissions are a major problem, but in fact, the proportion of coal-fired power in Vietnam's system is lower than in many developed countries.
However, Vietnam needs to be cautious about dependence on short-term coal supply sources (some coal-fired power plants in Europe and China have had to close down because of coal shortages).
Gas-fired thermal power plants are also stable electricity generation sources, which is an advantage, but they depend on short-term supply from outside.
For wind and solar power, Son said the electricity sources are relatively expensive because it's necessary to invest in power plants and power storage system. The cost for environmental matters is also high.
"I believe that wind and solar power in Vietnam are still not complete sources of electricity," Son said. "We still have to use other sources of electricity at the moment when wind and solar power plants cannot generate electricity."
"The experience from countries which faced crises show that renewable energy sources should be below 10 percent at this moment," he said.

Vietnam wants to develop clean energy but the development needs to be reasonable to ensure that retail prices are affordable for most people.
Regarding solutions for electricity generation, he said Vietnam needs to build power storage systems and pumped storage hydroelectric plants and expand hydropower plants, while thoroughly considering the investment rate and possible environmental impact.
Electricity prices
The concern about high electricity prices has stirred the debate about which sources of energy Vietnam should prioritize. The Ministry of Industry and Trade (MOIT) could have set the renewable energy proportion at higher than the 20 percent shown in the eighth national electricity development program.
Though advocating renewable energy, Lam said that solar power plants generate electricity in the daytime, while wind power plants depend on weather conditions. Therefore, there must be flexible power plants, pumped storage hydroelectric plants and power storage systems.
"The transmission lines only transmit solar power during the daytime, not at night, and the costs are very high. This is a big disadvantage of renewable energy," he warned.
Lam believes there should be calculations to find how 'reasonable' renewable energy would be. He suggested adding hydropower and gas-fired thermopower to the electricity development program, because gas-fired thermopower has more advantages than coal-fired power.
The figures from MOIT show that most countries are still relying on familiar energy sources, including coal-fired power, gas-fired power and hydropower. Globally, coal-fired power still accounts for the highest proportion of total installation capacity (29 percent), followed by gas-fired power (25 percent), hydropower (19 percent), solar and wind power (20 percent), nuclear power (5 percent) and other sources (2 percent).
Ha Dang Son, Director of the Research Center for Energy and Green Growth, stressed that increasing the proportion of renewable energy is a growing tendency in the world. However, coal-fired power still plays an important role in power systems and coal-fired power won't be completely removed overnight.
Son said Vietnam needs to work on a reasonable roadmap on switching from using primary energies (coal and oil) to cleaner energy sources. It's necessary to set the rate of energy types for different periods instead of leaping in the dark and immediately implementing a net zero emissions policy. 
Considered one of the countries using renewable energy, Canada still relies on hydropower (60 percent) and nuclear power (15 percent), while wind and solar power just accounts for 6 percent.
In Japan, coal-fired power accounts for 31.6 percent, and only 10 percent is from wind and solar power plants.
Luong Bang

Denmark's Ørsted Group, the world's largest corporation in the wind power industry, has proposed an offshore wind power plant near Hai Phong, with an estimated investment of US$11.9 to $13.6 billion.

The wind power industry has been heavily affected by the Covid-19 pandemic, and many countries have been taking measures to help the industry overcome difficulties.