VietNamNet Bridge – Analysts are pessimistic about the recent big merger and acquisition (M&A) deals, saying that the deals show Vietnamese businessmen have worn and they have to quit the game.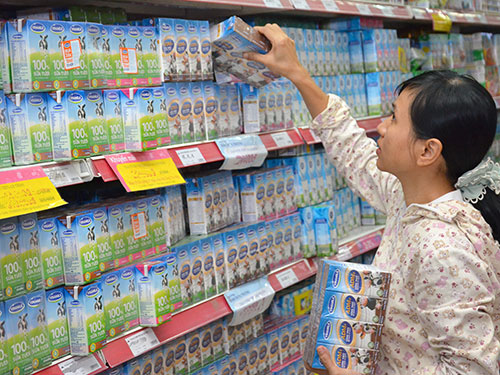 Nguyen Trung Thang, chair of Masso Group, commented that the huge M&A deals made recently showed that Vietnamese were facing fierce competition with foreign rivals who have more powerful financial capability and experience.
The deals also showed another problem of Vietnamese businesses – the lack of qualified managerial staff. The businessmen who built enterprises and developed brands are getting old, while the leadership transfer is not succeeding due to traditional outdated management style and a lack of qualified successors.
Pham Viet Anh, chair of Left Brain Connectors, noted that Vietnamese businesses are facing a "leadership crisis".
The founders of the businesses, after gaining initial achievements, would rather sell businesses to get money to invest in other fields where they can act as investors, not managers.
Meanwhile, Pham Ngoc Hung, deputy chair of the HCM City Business Association, noted that selling shares to restructure their investment portfolios is something businesses have to do to prepare for more international integration.
Businessmen might think there is no need to struggle to retain their brands, which are now strong but may get weaker in the future, at any cost.
It would be better to sell parts of their production or distribution chains to get money for other investment deals.
"Selling shares to get capital for other investment deals is not a better solution for businesses than borrowing money from banks at high interest rates," Hung noted. "By doing this, businesses can get both things, obtain big capital and learn corporate management skills from the partners."
Future of Vietnamese brands
Thang said he can see a dark future for strong Vietnamese brands after the M&A deals are made.
Once foreign investors hold controlling stakes and swallow Vietnamese enterprises, they will be able to control the distribution networks and decide what products to distribute. Meanwhile, Vietnamese products cannot squeeze into the foreign partners' global networks due to their weak competitiveness.
"The future of the Vietnamese brands in the M&A deals is dark," Thang said.
Viet Anh noted that in the new period of development, businesses have to do two things – apply modern technologies and use skilled workers in order to ensure sustainable development. Vietnamese businesses lack both.
Anh said many Vietnamese businesses have been "living well" thanks to the tariff barriers installed to protect domestic production. However, in the future, the barriers will be removed under free trade agreements.
By that time, the home market will be the only competitive edge for Vietnamese enterprises.
Thanh Mai