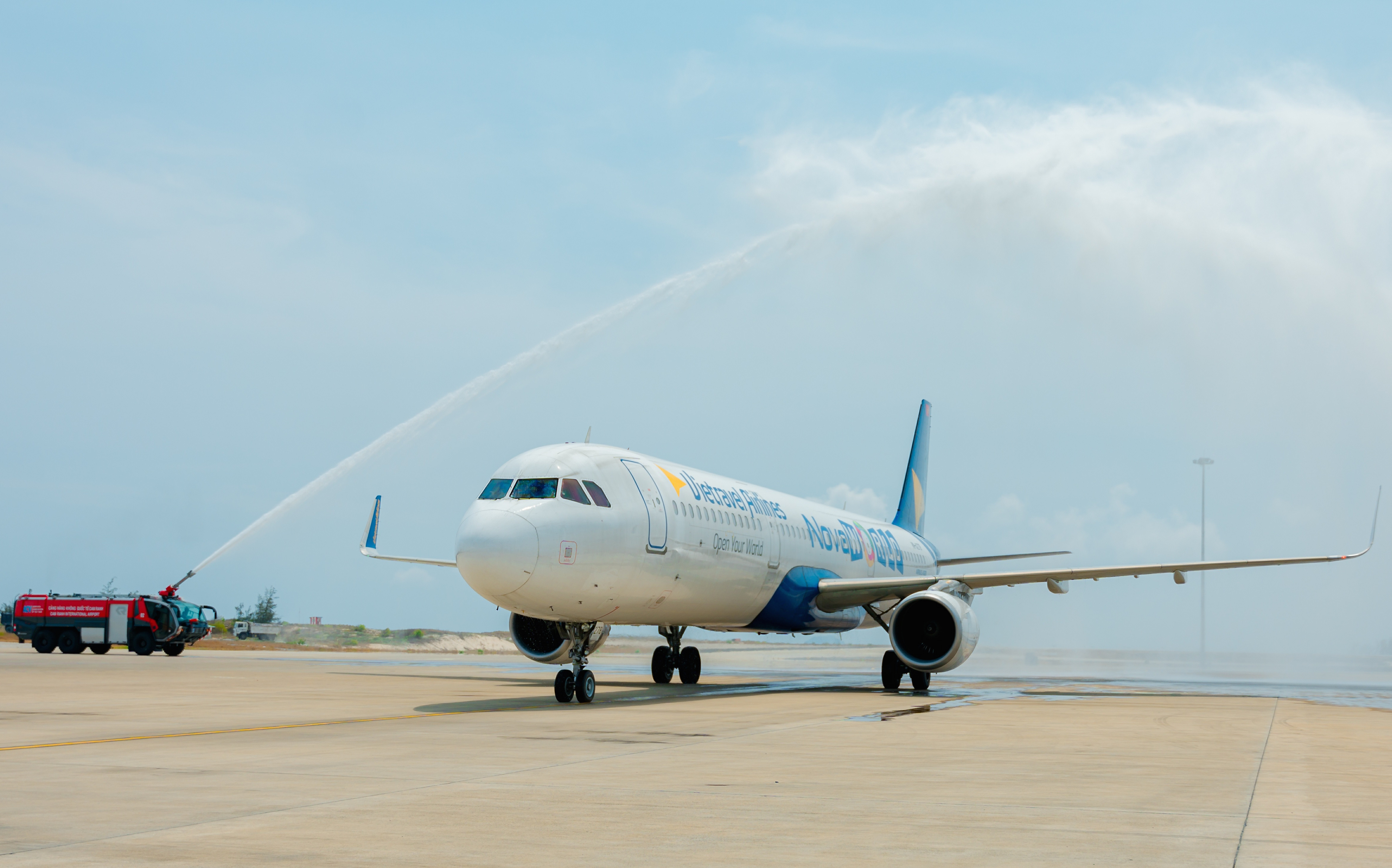 At a National Assembly conference in April on the Law on Prices (amended), Pham Van Hoa, a National Assembly Deputy from Dong Thap, proposed a floor airfare scheme in addition to the existing ceiling airfare.
Minister of Finance Ho Duc Phoc said the imposition of ceiling and floor prices for domestic air tickets was reasonable.
He said floor prices would help prevent professional airlines from being defeated by budget airlines.
For professional air carriers, an airfare of zero dong or VND200,000-500,000 is not high enough to cover expenses on fuel, let alone pay for workers and depreciation costs.
If there is no cap on ceiling and floor prices, an "every man for himself" situation will occur and it will be difficult to persuade investors to pour capital into airlines.
In response, Vietravel Airlines said the floor airfare scheme would reduce competitiveness and affect the recovery and development of Vietnam's aviation industry.
"The floor price scheme in the Vietnamese market would be unprecedented," a representative of the private airline said.
He said that other countries don't control airfare with ceiling or floor prices. In 2016-2017, India and China removed a floor price scheme for air tickets after a short time because they realized that the scheme would do more harm than good. Their airlines would lose competitiveness against other regional airlines, and the tourism industry would suffer because airfares would be less competitive.
In Southeast Asia, in countries attracting many tourists such as Thailand, Singapore and Malaysia, airlines compete freely and the airfares are determined by the market, depending on supply and demand.
If state management agencies insist on floor airfares, they need to consider them carefully, because if floor prices are set at high levels, it would be impossible to attract passengers in the low-cost segment.
Dinh Trong Thinh, a respected economist, said it would be better not to set floor prices for air tickets.
He said zero dong air tickets are normal. These promotional tickets account for a small proportion of total tickets for every flight, and are applied to flights with few passengers and in the low season.
"I believe there is no need to set floor prices for air tickets in order to create favorable conditions to lower airfares and develop air routes," Thinh said.
No enterprise is willing to sell air tickets at prices lower than production costs. It is normal if airlines offer 5-10 percent discounts, or zero dong tickets. It would be better not to interfere with airlines' business. If the state sets floor prices, it would interfere with enterprises' operations too deeply, he said.
However, Thinh stressed that it is necessary to set a ceiling for airfare, because one or two large airlines alone hold 70-80 percent of market share. If there is no ceiling, the major players may cooperate to set high airfares and control the market. This will put smaller airlines at a disadvantage and force passengers to pay more for air travel.
According to finance expert Ngo Tri Long, once the Ministry of Transport (MOT) sets the price range from zero dong, this means that there is no floor price.
Though the air tickets are zero dong, passengers still have to pay taxes and fees, about VND600,000 per ticket. So, when the floor price scheme is applied, the airfare will increase.
In fact, the Civil Aviation Authority of Vietnam (CAAV) once proposed applying a floor price. In August 2021, it submitted to MOT the draft circular stipulating passenger carrying service fees on domestic routes, setting the minimum airfare at 20 percent of maximum airfare. But the proposal was rejected.
Duy Anh