Why are branded-goods tycoons and real estate developers attracted to Phu Quoc Island?
VietNamNet Bridge - The plan to develop a Phu Quoc Special Economic Zone (SEZ) has prompted investors to pour money into Phu Quoc Airport.
VietNamNet Bridge - The plan to develop a Phu Quoc Special Economic Zone (SEZ) has prompted investors to pour money into Phu Quoc Airport.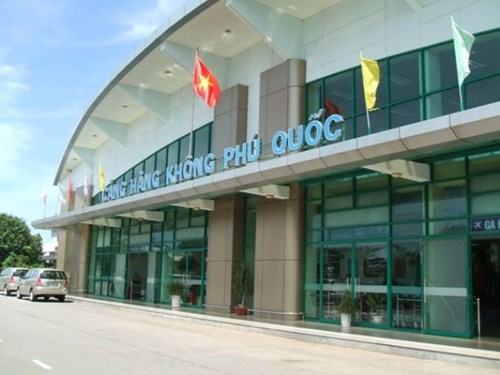 Do Quang Hien, chair of T&T Group, an investor in real estate, banking and owner of a football club, was thought to be the only buyer of Phu Quoc Airport. However, just days ago, another candidate turned up. He is Jonathan Hanh Nguyen from IPP Group, the businessman dubbed as "branded goods king of distributors".
Phu Quoc is described on paper as a modern airport which meets 4E standards capable of receiving large-size aircraft like Boeing 747. However, there are other attractive factors.
Dr. Bui Quang Binh from Da Nang University pointed out that the major attraction of Phu Quoc Airport is the plan to develop the Phu Quoc island district into an SEZ.
Deputy Prime Minister Nguyen Xuan Phuc, at a working session in Kien Giang province on March 18, urged the provincial authorities to finish the compilation of the Phu Quoc SEZ and submit it to the Communist Party's Politburo for consideration in 2015.
Under the plan, Phu Quoc would be developed into a tourist city with entertainment parks and casinos, which would lead to higher demand for air travel.
A report shows that in 2014 Phu Quoc Airport served 800,000 passengers, an increase of 100,000 passengers compared with 2013.
Meanwhile, ACV (the Airports Corporation of Vietnam) reported that business at Phu Quoc was very satisfactory in the first quarter of 2015, when about 300,000 passengers went through the airport.
Phu Quoc Island has also become an attractive destination point for investors. The local authorities have licensed over 200 investment projects, which need a large land area of 8,768 hectares.
Ambitious Investors
The Ministry of Transport suggested offering concessions to exploit Phu Quoc Airport under the mode of O&M (operation, management), i.e., the State will still be the owner of the airport. When the contract between the State and investors expires, the investors will have to give the airport back to the State.
The suggested O&M mode was thought to put investors at a disadvantage. However, the investors have their reasons to bank on the airport.
Jonathan Hanh Nguyen's IPP is also one of three investors bidding for T1 Terminal of Noi Bai Airport. It is a big shareholder of SASCO, a duty-free shop chain belonging to ACV. There should be close relations between the businesses of distributing branded goods and air services.
Meanwhile, T&T Group is expected to try to acquire Phu Quoc Airport as part of its plan to jump into the transport sector.
GDVN