This "super congestion" has set a record for being the longest one, involving the highest number of trucks and causing the most significant damage.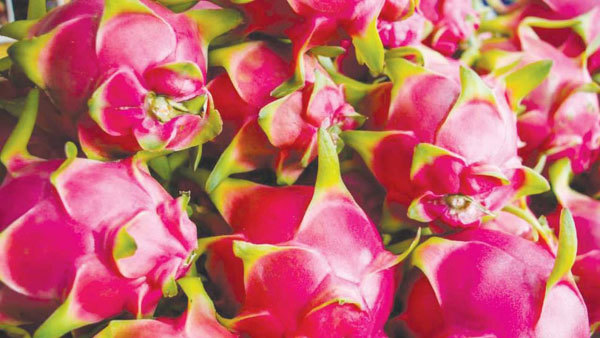 Each year, a huge volume of agricultural products is transported to the northern border gates for export.
Each year, a huge volume of agricultural products, mainly from farms in the southern region, is transported to the northern border gates for export. Buyers and sellers have purchase contracts or covenants to carry out transactions via unofficial channels. However, it is this unofficial channel that has spelled trouble for farmers. One of them is the protracted customs clearance time, which is aimed at piling pressure on goods exports and causing damages in Vietnam. Outsiders reproach farmers for the unofficial trade, but they argue that "suffering is only known to those who have gone through it."
Some 70% of Vietnamese fruits for export are shipped to the Chinese market each year, while the export of dragon fruits to this market accounts for up to 80% of Vietnam's total outbound sale of this fruit. These figures are enormous in Vietnam, but low in the Chinese market. Vietnam's two-day export to China is equal to the country's total full-year exports to Europe, Singapore and Japan, according to a comparison study made by a firm.
Vietnam often finds it hard to export goods to the European market and the United States due to multiple stringent procedures and requirements related to food safety and irradiation. Due to a shortage of irradiation facilities and experts, it takes local exporters very long to have their products irradiated.
Meanwhile, exports to China are much easier due to laxer quality requirements. Apart from geographic proximity that facilitates transport and helps keep fruits fresh, the prices set by Chinese buyers are higher than domestic ones. In just a few hours, a convoy of trucks transporting litchis from Bac Giang Province can reach China. It also takes trucks, far from the southern region, just a few days to arrive at the border with China. As such, China remains Vietnam's largest vegetable and fruit buyer.
The immensity of the Chinese market has also been proven with Thailand, Myanmar, India and the United States, all choosing China as their major vegetable and fruit importer. China is currently growing numerous fruits, so the country has applied farm produce protectionism policies and introduced tighter requirements on the quality of imported fruits and import procedures. Vietnamese fruit is not an exception. Vietnam has encountered fierce competition with other countries' products and Chinese farm produce when exporting vegetables and fruits to such a huge market.
Barriers scare farmers and exporters, but they realize that barriers are a motivation to change Vietnamese agricultural products in terms of shape, color and taste in keeping with technical parameters. With this change, Vietnamese fruits will go far and fly high.
Besides some Vietnamese fruits, including mangoes, pineapples and dragon fruits, which can compete with American grapes, New Zealand apples and South African oranges, other vegetables such as red onions, sweet potatoes, cassava, radish, kohlrabi and cabbages face low consumption in the local market. Over the past several years, these vegetables have needed rescuing after harvest.
To integrate deeply into the global market, Vietnam should develop a step-by-step and sustainable roadmap to shelve Vietnamese fruits and vegetables at supermarkets in Europe, the United States or other demanding countries efficiently.
To accomplish this sustainability roadmap, Vietnam must change its methods of vegetable and fruit production and export. This change must be conducted quickly and from the root. What needs to change is known, but how to change remains unknown.
Source: SGT

Pingxiang Customs has temporarily stopped the handling of imported dragon fruit from Vietnam

After tightening technical barriers, China now may suspend imports for at least six weeks during the Tet holiday. About 1 million tons of Vietnamese fruit may suffer from the decision.