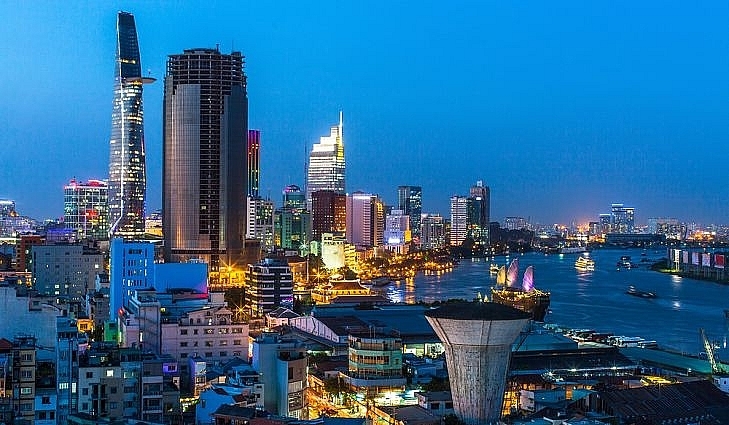 There are plenty of reasons why Vietnam ranked eighth for investment. 


The country's corruption
Transparency International, the global civil society organisation leading the fight against corruption, ranked Vietnam the 117th amongst 180 countries and territories in its latest 2018 Corruption Perceptions Index (CPI), dropping 10 places compared to 2017. It scored 33 points out of 100 in the 2018 CPI, down two points compared to 2017.
The CPI index ranks 180 countries and territories and countries by their perceived levels of public sector corruption, according to experts and businesspeople. The index scores include a scale of zero to 100, where zero is highly corrupt and 100 is very clean.
Among ASEAN nations, Singapore led the rankings at third, followed by Brunei and Malaysia at the 31st and 61st positions. Indonesia ranked 89th, while the Philippines and Thailand tied at the 99th position.
Myanmar and Laos were tied at 132nd, while Cambodia ranked the lowest at 161st.
A dynamic country
Vietnam's shift from central planning to market economy transformed it from one of the poorest in the world into a lower middle-income country. Vietnam is now one of the most dynamic emerging countries in the East Asia region, according to the World Bank in Vietnam.
Over the past 30 years, Vietnam has had a remarkable development record. Economic and political reforms under doi moi, launched in 1986, have spurred rapid economic growth and development and transformed Vietnam from one of the world's poorest nations to a lower-middle-income country.
Economic stability
The Asian Development Bank expects Vietnam to grow by 6.8 per cent in 2019 and 6.7 per cent in 2020.
"Economic growth will likely hold up well in the near term, supported by export-oriented manufacturing, foreign direct investment, and sustained domestic demand," Eric Sidgwick, ADB country director for Vietnam, said Wednesday at the release of the bank's Asian Development Outlook (ADO) 2019 report.
Growth will continue to be broad-based, underpinned by robust private consumption, the continued expansion of manufacturing, services, and agriculture, and greater market access for Vietnam's exports through various free trade agreements, including the recently ratified Comprehensive and Progressive Agreement for Trans-Pacific Partnership (CPTPP), the report says.
Inflation is expected to average 3.5 per cent in 2019 and 3.8 per cent in 2020.
Entrepreneurial Vietnam
A survey says 25.7 per cent of young Vietnamese want to work for themselves, with tech growth fuelling entrepreneurship.
The survey of young people in six ASEAN countries released Friday by the World Economic Forum ranks Vietnam third in entrepreneurial ambition.
It was behind Indonesia (35.5 per cent) and Thailand (31.9 per cent), said the survey, which polled 56,000 people aged 15-35 from Indonesia, Malaysia, the Philippines, Singapore, Thailand, and Vietnam in July.
Vietnam is seeing an increasing interest from young people in establishing their own businesses. Local startups received a combined $889 million through 92 investment deals last year, according to Topica Founder Institute, a startup accelerator programme in Vietnam and Thailand.
This was three times the amount the community received in 2017 with the same number of deals, and six times that in 2016, it said.
Favourable tax environment
The country is creating favourable conditions for the investor to invest via a transparent tax environment.
Foreign investors considering the Vietnamese market are often drawn by its competitive costs. Vietnam's low wages have traditionally provided cost savings, however, the country has also quietly developed one of the most competitive tax regimes in Southeast Asia. Vietnam's tax incentives are a standout feature of the tax regime and are applied to a variety of industries and projects throughout the country.
The Vietnamese government continues to improve business conditions through reform and have included tax incentives in recent legislative updates – most notably Vietnam's Law on Investment – to lower the cost of doing business within the country. Foreign investors, particularly those involved in slightly higher value-added production, should be able to use incentives to offset their temporary costs until regulatory reforms take hold, and to position themselves ahead of their competitors in the years ahead.
Becoming an innovation hub
Vietnam has jumped three ranks on the 2019 Global Innovation Index (GII) to place 42nd out of 129 economies around the world.
The latest ranking was announced by the World Intellectual Property Organisation (WIPO) in New Delhi, India on Wednesday.
With this jump, Vietnam has leapt 17 spots since 2016. This year's result is also the highest-ranking Vietnam has ever achieved.
Switzerland, Sweden, the US, the Netherlands, and the UK remain at the top.
GII 2019 ranks economies based on 80 indicators, from traditional measurements like research and development investments and international patent and trademark applications to newer indicators including mobile phone app creation and high-tech exports.
Skilled labour force
Vietnam's labour productivity has improved but is still low in comparison to other ASEAN members, according to a report by the Ministry of Planning and Investment.
The report shows that Vietnam's labour productivity index reached VND102.2 million ($4,450) per labourer in 2018, nearly double that of 2011. In 2011-2018, the country's labour productivity increased by an average of 4.88 per cent annually, with 2016-2018 witnessing an average increase of 5.77 per cent annually.
However, in comparison with other countries in the ASEAN, Vietnam's labour productivity is still low. This means that Vietnam's economy is facing a huge challenge to catch up with other countries. Adjusted to 2018 purchasing power parity (PPP), Vietnam's labour productivity reached $11,142, only 7.3 per cent of Singapore, 19 per cent of Malaysia, 37 per cent of Thailand, 44.8 per cent of Indonesia, and 55.9 per cent of the Philippines.
Technological expertise
Vietnam has great potential for the development of information and communications technology, which is considered a key pillar in the development of a digital economy.
With all of these attractive facts, Vietnam attracted $26.16 billion in foreign direct investment in the first nine months of this year, up 3.1 per cent compared to the same period last year. VIR