VietNamNet Bridge – There are two scenarios for Noi Bai International Airport: it will be either sold or transferred to private investors under fixed-time concession contracts.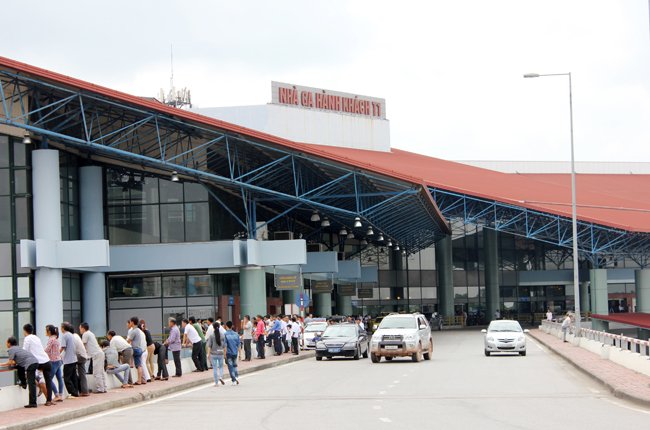 The fate of the Noi Bai Airport still has not been settled since new circumstances have recently emerged. Everyone thought for sure that the Ministry of Transport (MOT) would offer concessions to Vietjet Air, a private airline, for 20 years.
However, Vietnam Airlines, the state-owned national flag air carrier, has unexpectedly asked to buy the T1 terminal of Noi Bai Airport.
Giao Thong Van Tai has quoted an official of MOT as saying that the ministry is wavering between selling and transferring the operation rights for a certain time.
If the former solution is chosen, MOT will have to organize an auction to decide who would get the terminal.
At a meeting to call for public capital for airport projects on February 24, MOT Minister Dinh La Thang said that MOT would sell the E Lobby of T1 terminal at the Noi Bai Airport and sell the Phu Quoc Airport.
Thang made the decision after a proposal by Vietjet Air, which is now investing in the E Lobby and wants to possess a terminal to take initiative in its operation. However, in the document to MOT, Vietjet Air said it wanted the entire T1 terminal, not just the E Lobby.
Meanwhile, Vietnam Airlines has also asked to buy the entire T1 terminal, not including the E Lobby, the expanded area being exploited by Vietjet.
Vu Anh Minh, a senior official of MOT, said at first, the terminal would be valued by independent assessment organizations. If both Vietjet and Vietnam Airlines want to buy T1, they would have to attend an auction to obtain the rights to take over the terminal.
In another scenario, MOT would hold discussions with the two airlines to make a choice between the two airlines.
Minh said that MOT would create criteria, conditions and possible transfer modes as soon as it could, so that investors could make their business plans.
T1 at Noi Bai Airport serves passengers taking domestic and international flights. It was put into operation in 2001 with the designed capacity of 6 million passengers a year. However, the airport has become overloaded in recent years due to a sharp increase in the number of passengers.
Since late 2013, when the 25,000 sq meter E Lobby of T1 was put into operation, the overloading has eased.
Since late 2014, the T2 Terminal has been reserved for passengers taking international flights. T1 has become a terminal for domestic flights.
Thanh Mai