Wonderful yellow terrace rice fields

It's obvious why you should visit the northwestern region in September and October, as that's when the terraced rice fields turn beautifully yellow.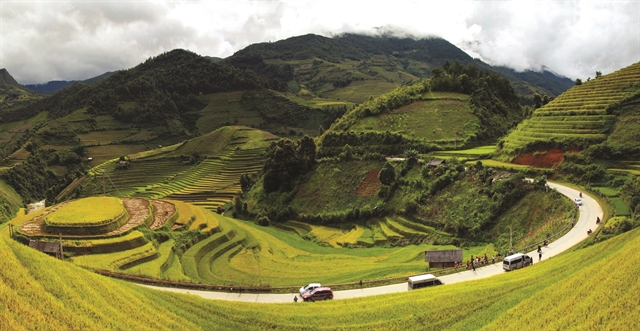 Magnificient route in autum. — VNA/VNS Photo Đỗ Tuấn Anh
Mù Cang Chải District is located in the west of the northern province of Yên Bái, nearly 300km from the capital Hà Nội, on the foot of the Hoàng Liên Sơn Mountain range. The district is on average 1,000m above sea level.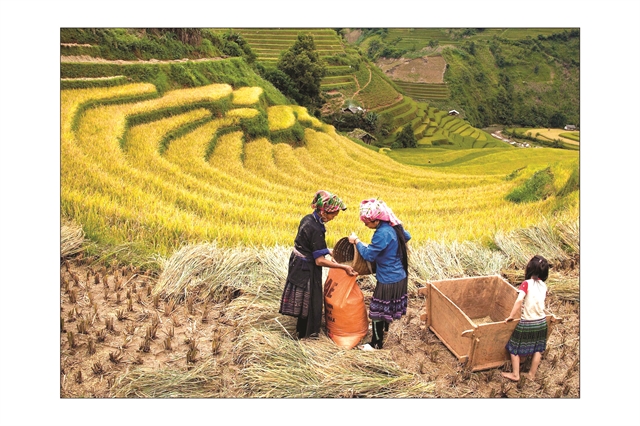 A beauty of labour when all family members harvest riped rice.
In 2017, 500ha of terrace rice fields in three La Pán Tẩn, Chế Cu Nha, and Dế Xu Phình communes in the district were listed among national relics and distinguished landscapes of the country.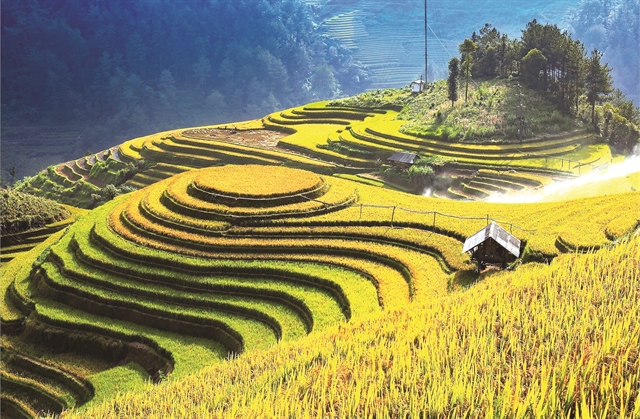 The even field changes colour according to different light source throughout the day.
Through hundreds of years, local Mông ethnic minority people have created magnificent terraced fields, which seem to run up to the sky.
The season gathers tourists and photographers from across the country to enjoy the natural scenery.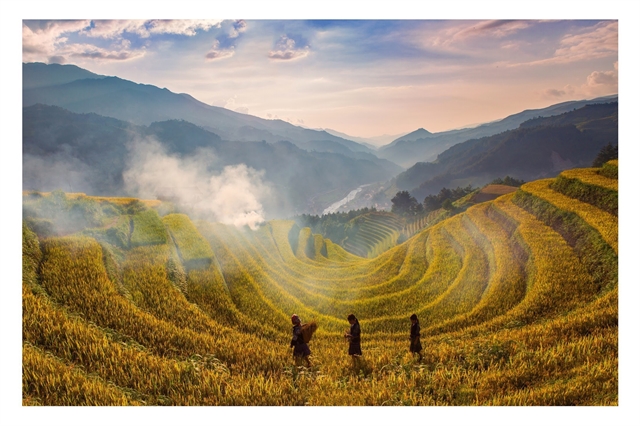 The region is a natural magnet to tourists this season. 
Between September 19 and 26, the 'Mường Lò Culture, Tourism and Exploring Mù Cang Chải Terrace Rice Fields Festival' is held.
An art show opened the festival on Friday at the stadium of Nghĩa Lộ Town with the highlight, a folk dance, gathering 5,000 locals.
Local women sort grains in Chế Cu Nha Commune, Mù Cang Chải District. 
The festival includes other activities like street performances, cuisine fair, making young rice (a local delicacy) and games.
A paragliding festival will also be held at Khau Phạ Pass, Mù Chang Chải District. — VNS
Do Tuan Anh