Workers' Tet holiday may last one month
Many businesses plan to give their employees the longest possible 2023 Lunar New Year holiday. Some companies even plan to give workers nearly a month off because there are fewer jobs.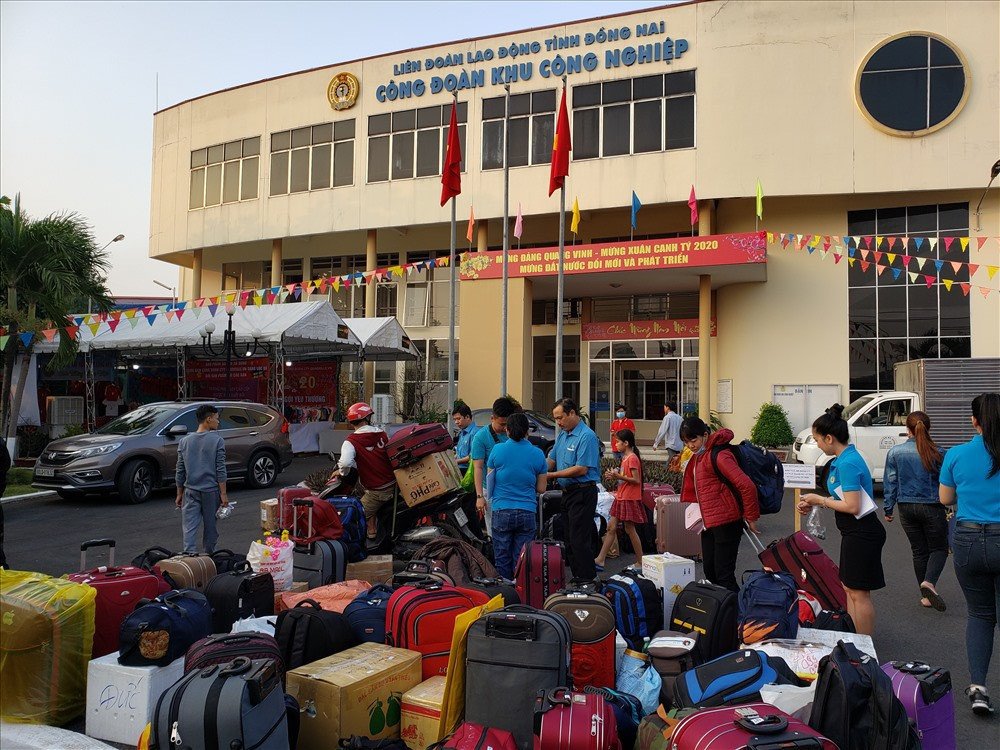 In previous years, factory workers had only 7-9 days off for Tet holiday before they had to return to work as there was plenty of work to be done to fulfill orders. But it may be different this year. In Dong Nai, many enterprises have reported a sharp fall of 50 percent orders. The situation is not expected to get better in 2023.
At present, workers have 4-6 days of work off every month as there are not enough orders to maintain regular production. Many factories are running at a moderate level.
Some enterprises are considering allowing workers to have an early Tet holiday and longer holiday than in previous years so that workers can have more time to celebrate Tet with their families. The long holidays will also help ease pressure on enterprises.
Kieu Van Dong, chair of the Trade Union of Lee Fu Vietnam in Tam Phuoc Industrial Zone of Bien Hoa City, said the company lacks orders and has laid off 1,000 workers since the beginning of the year. The factory is running at a moderate level because there are not enough orders. Workers now have Saturday off.
"Our 2023 Tet holiday may last from January 2 to January 28, or it may even be longer," Dong said.
Le Nhat Truong, chair of the Trade Union of Pousung Vietnam in Bau Xeo IZ of Trang Bom district, said the 25,000 workers of the enterprises would have 10 days off, which means a longer Tet holiday than in previous years.
Some businesses said that most workers applauded the decisions on the long Tet holiday as they could not return to their hometown for family reunions over the last two years of the pandemic.
A representative of T.I.C. Co Ltd in Thanh Phu IZ in Vinh Cuu district said in addition to the prescribed Tet holiday, workers can have longer holidays by using annual leave (with pay). The company is considering a 15-day 2023 Tet holiday.
"We have 1,100-1,200 workers. Their income will be stable from now to Tet. However, the Tet holiday is expected to be longer than the previous year (12 days), about one month," said Nguyen Thi Thanh Tin, deputy CEO and chair of the Trade Union of Chien Vietnam Furniture in Tam Phuoc IZ in Bien Hoa.
Tran Chung