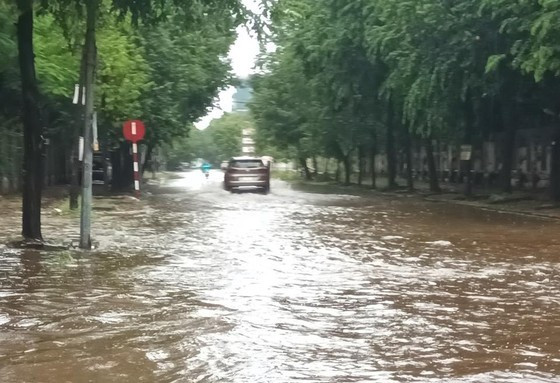 Many streets in the city center are submerged after heavy rains.
The project is to bring benefits to 250,000 residents in the Vinh city center by reducing flood risk and improving people's health.
When the project is completed, it will connect 30,000 households with the new or upgraded sewerage systems at level 2 and level 3 which would contribute to improving the adaptation ability to climate change by reducing damages owing to heavy rains as well as improving living conditions in the city center and building lanes for pedestrian and bicycle.
According to Ms. Carolyn Turk, Country Director for the World Bank in Vietnam, the project shows the commitment of WB in supporting Vietnam to gain durable urban development and promote growth in accordance with climate change.
At the current time, Vinh City is lack of ability to deal with heavy rains triggering water stagnation from downpours in many places. In order to improve the sewerage systems, a new balancing lake will be built to contain redundant water flowing into the city's wider drainage basin.
The project shall also support the conversion of bare land on both sides of the Vinh River into public green spaces and improve waste collection along with waste classification to reduce the amount of plastic waste being discharged into the river.
Source: SGGP