WorldSteel Group opens 2nd office building in Long An
The WorldSteel Group has opened its second office building in the Hai Son Industrial Park, as part of the company's plan to expand the global market.
The Long An WorldSteel Group building is located at Lot Q9-10-15-16, St. No.7 of the Hai Son Industrial Park (Phase 3+4), in Duc Hoa Ha Commune, Duc Hoa District, the southern province of Long An. Its was built with steel structure solutions manufactured at the WorldSteel Long An factory.
The WorldSteel Group's development in recent years has led to the growth of its personnel, along with the need for larger work spaces.
Following the people-centric strategy, the company's board of directors decided to build a large-scale headquarters, not only to serve the expansion of business activities but also to create a convenient and comfortable environment that would stimulate creativity among its employees.
The new office building in Long An prioritizes the operations team with the goal of responding quickly to activities related to production and quality, and the needs of domestic and international clients.
At the inauguration ceremony on January 14, Mr. Nguyen Khanh Lam, founder, chairman and general director of the company, said that the building was designed with full functions and multi-utilities: open workspaces, green landscaping, parks, and many other relaxation areas.
"The WorldSteel Group Long An aims to bring all employees peace of mind and happiness in their workplace," Lam said.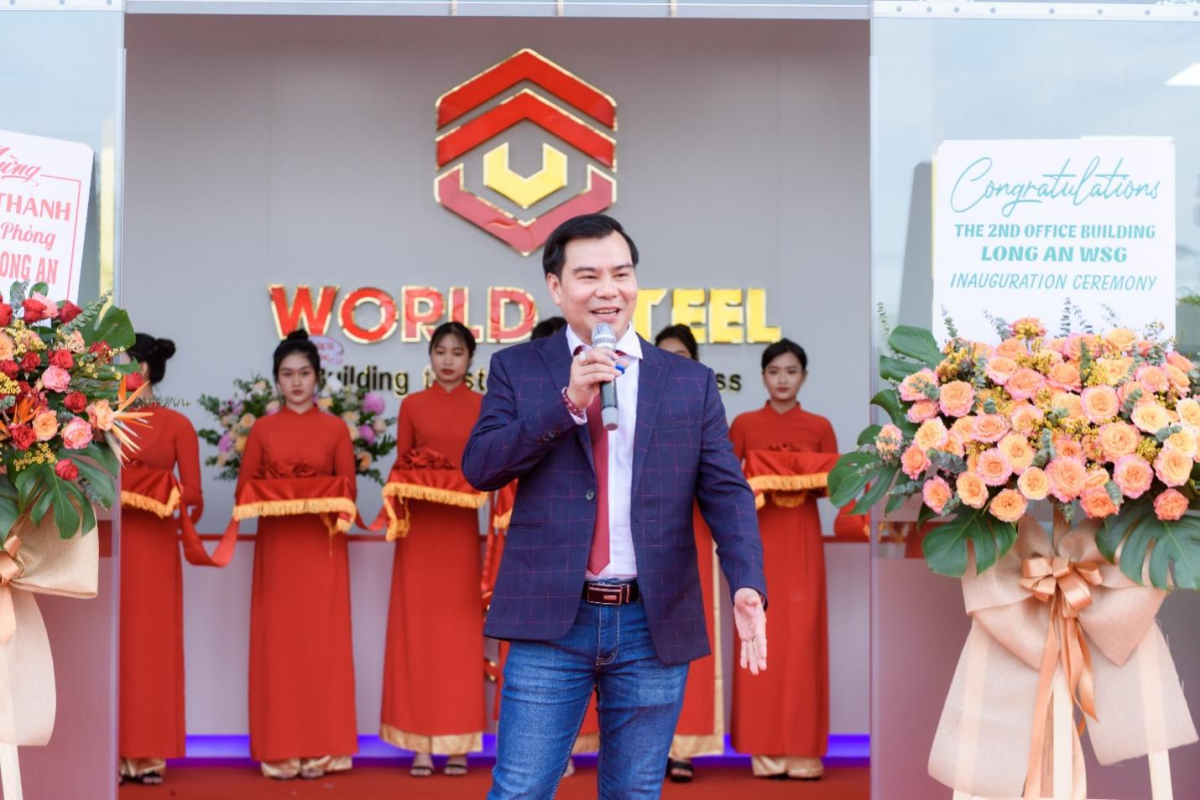 In its 10-year history, the WorldSteel Group has resonated in the industrial construction industry with many projects in industrial parks across Vietnam.
WorldSteel's prominent projects include the Tien Giang Tongwei project, Hai Duong Tongwei project of Tongwei Group, Hau Giang Sunpro Steel complex project, Tay Ninh Brotex yarn factory project Phase 3+4, the advanced battery factory complex project invested by the Singapore GPPD Energy Co. in Binh Phuoc province, and several bidding packages of the Dung Quat-Quang Ngai Hoa Phat project.
Other key projects include the Long Son petrochemical project's H&I-8 warehouse 2 package, steel structure exports to foreign markets, especially Southeast Asia (Thailand, the Philippines, Indonesia, Myanmar), Australia, and the United States.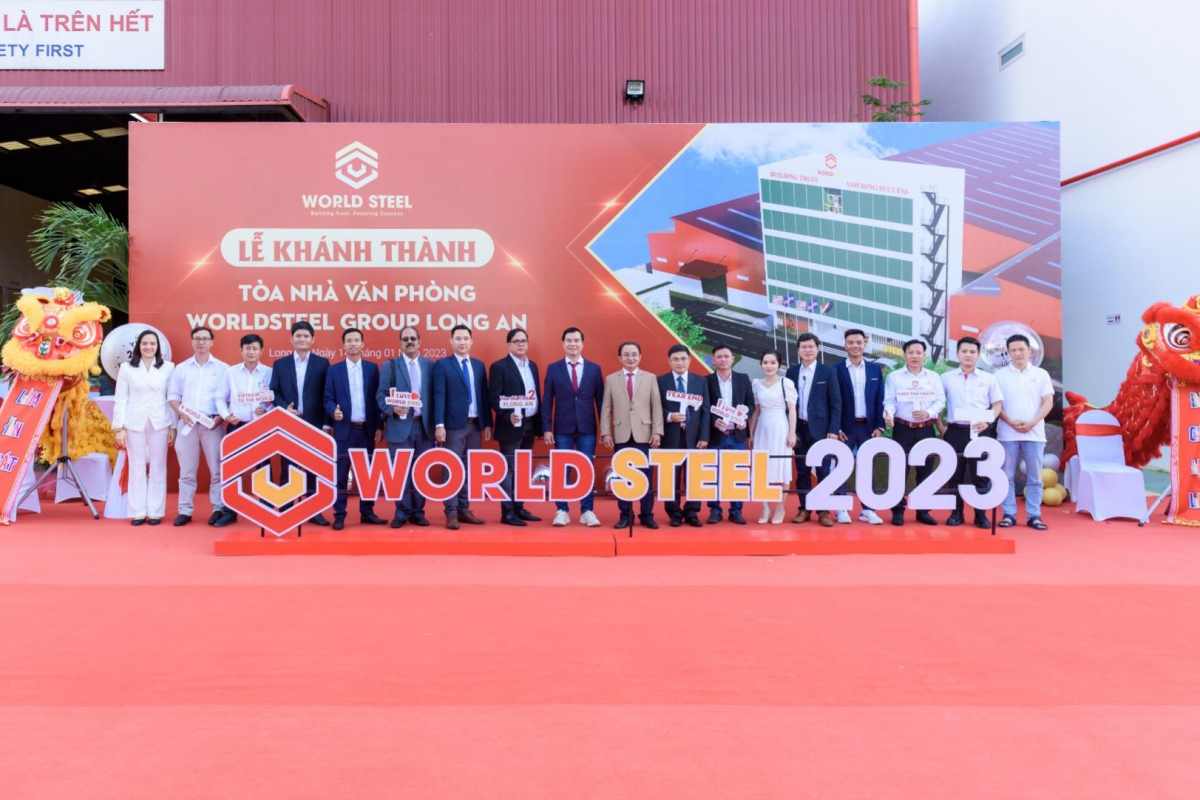 WorldSteel also acts as the general contractor of many industrial construction projects.
The company has been awarded the AC472 certificate, a quality management system for steel structure products exported to the US market.
In 2019, WorldSteel's first office building was built at No. 55 Le Thuc Hoach Road, Phu Tho Hoa Ward, Tan Phu District, Ho Chi Minh City.
PV