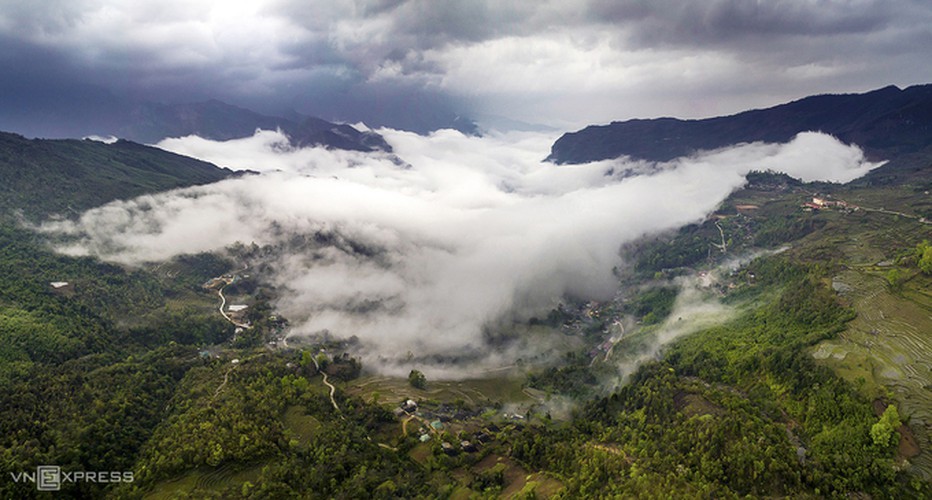 Located in the heart of the spectacular Nhui Co San mountain range, Y Ty commune is situated at an altitude of over 2,000 metres above sea level in Bat Xat district, Lao Cai province. The commune is therefore an ideal cloud hunting destination for both tourists and photographers seeking to enjoy exquisite views.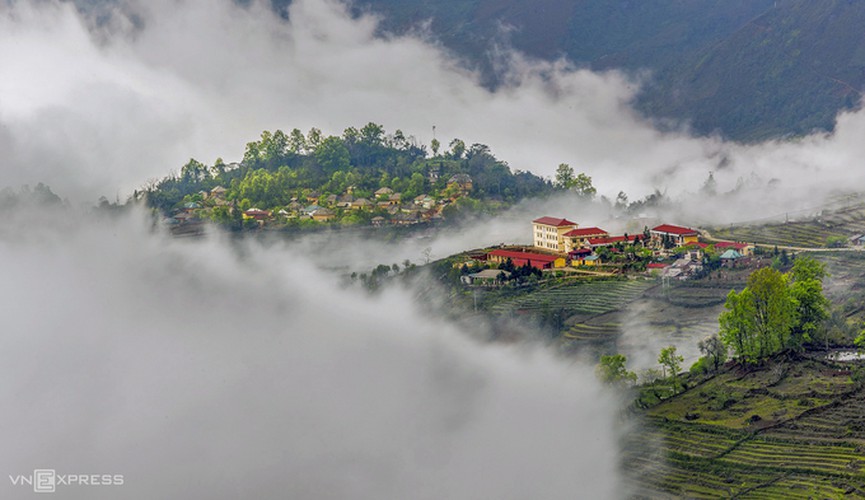 It is widely considered that the best time to enjoy the breathtaking scenery of Y Ty is between September and April each year. Clouds can often be seen early in the morning or late in the afternoon and usually last until noon when the sun rises.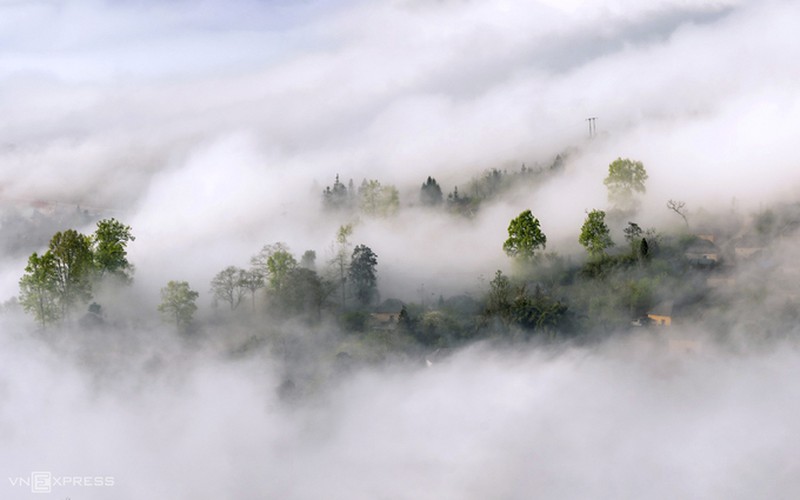 During particularly chilly days, temperatures can drop to between zero and five degrees Celsius, while local valleys and villages are left engulfed in a sea of clouds.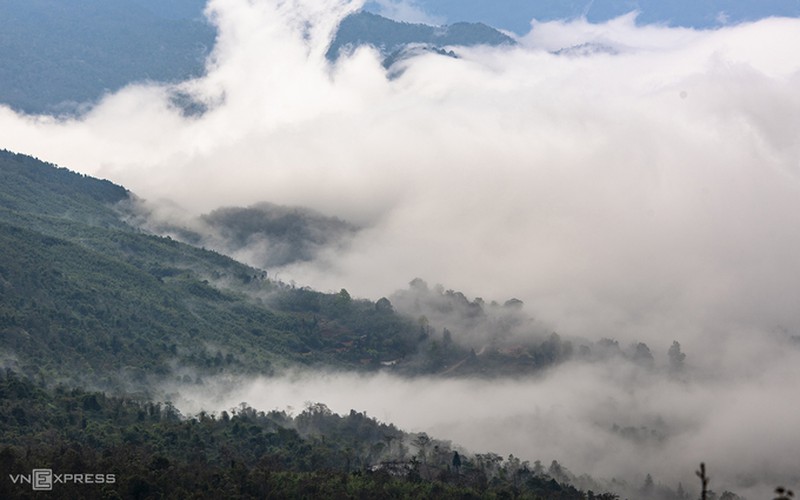 A photographer from Hanoi notes how impressed he is by the majestic peaks that sit amid a vast sea of clouds in Y Ty commune.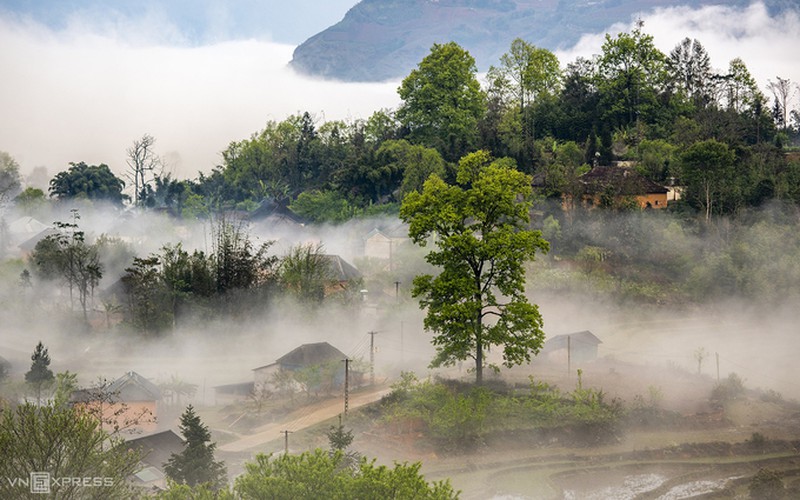 As visitors approach Y Ty commune, guests are treated to the sight of typical homes belonging to the Ha Nhi ethnic minority people which are hidden in the clouds.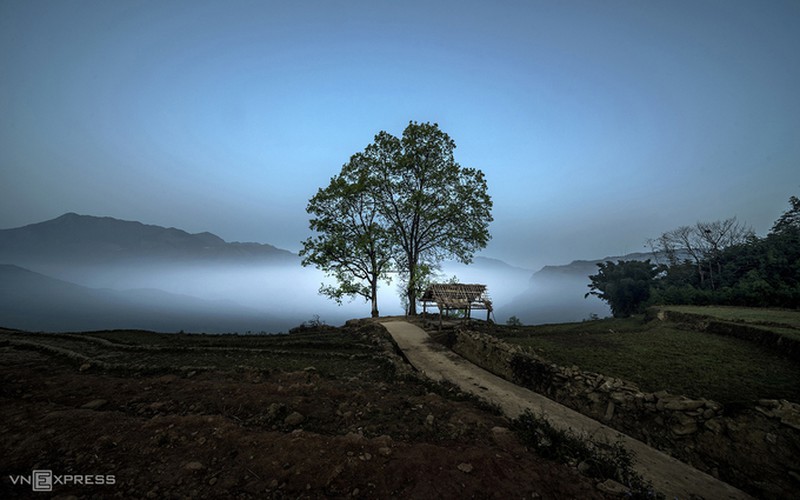 An image of the scenic views of white clouds from Choan Then village during the late afternoon. Local residents often refer to this are as "Y Ty park", or "Choan Then park".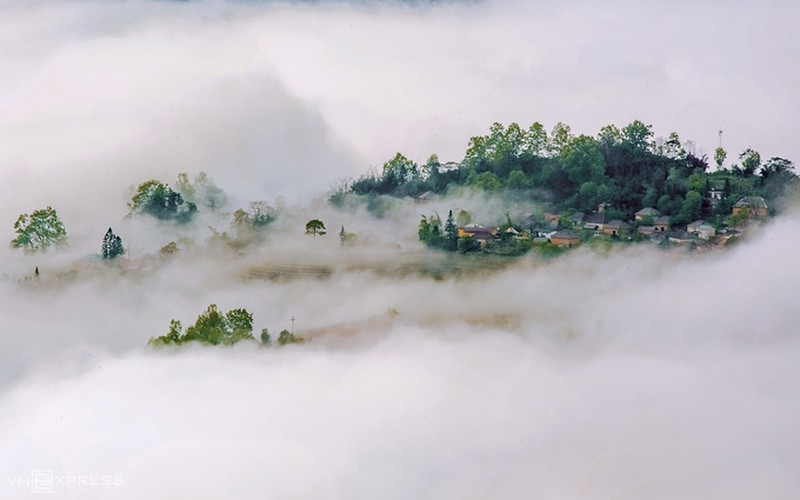 Choan Then is one of the local area's ancient villages which was founded over 300 years ago. At present the hamlet is home to 50 households of the Ha Nhi ethnic minority people.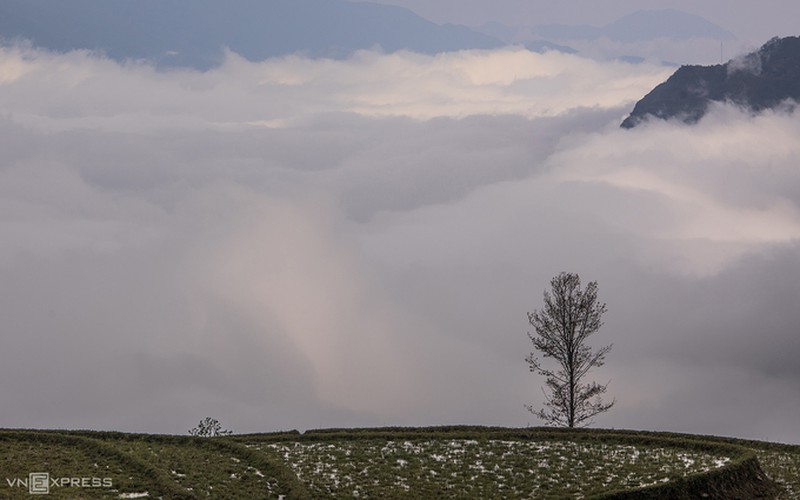 A view of the white clouds from Choan Then village.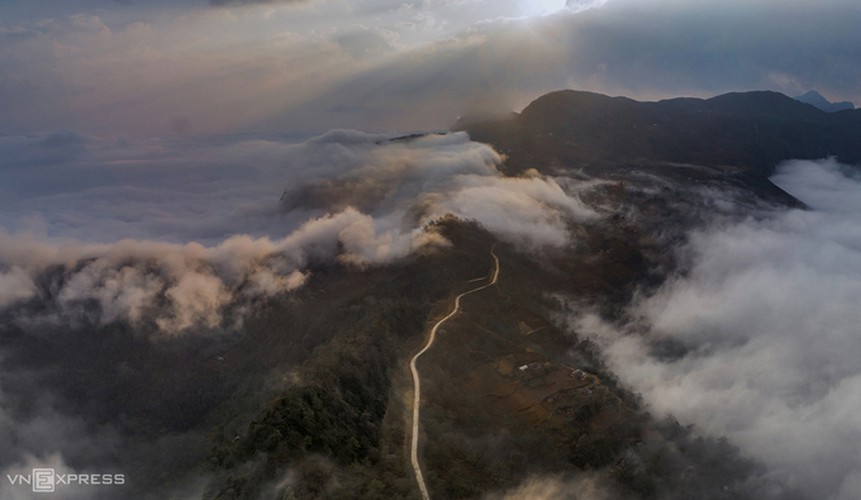 As part of Ngai Thau commune, Ngai Thau Thuong is one of the nation's highest villages  and borders the south of Y Ty commune. The high road that leads towards the area is a great spot to enjoy clouds.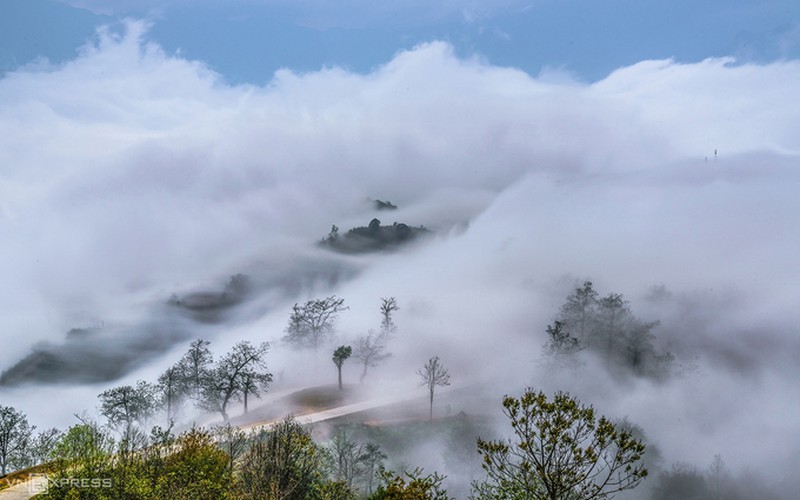 The winding path leading towards Ngai Thau Thuong village.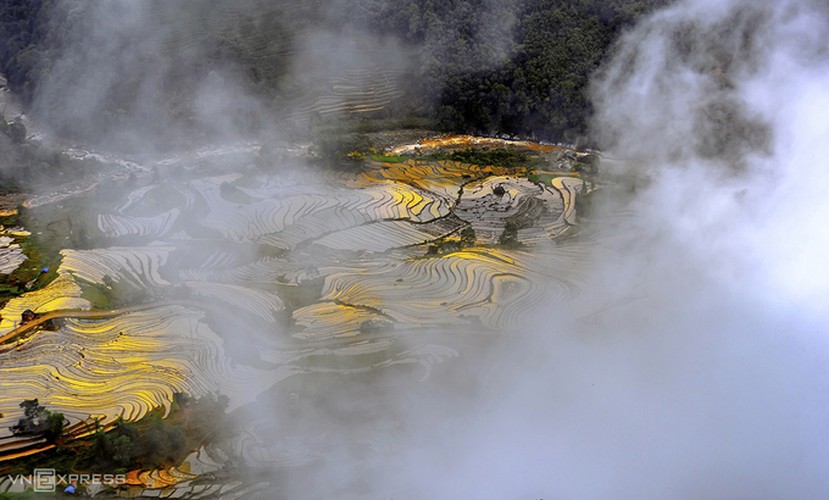 VOV/VNE

Following a 20-km road leading to the summit of central Vietnam's Bach Ma (White Horse) Mountain, at 1,450 metres, visitors might feel as if they are surfing on clouds.  

With majestic mountains situated amid stunning white clouds, Quan Ba heaven gate in the northern mountainous province of Ha Giang has become a favourite destination among large numbers of travelers.