VietNamNet Bridge – The antique fair opens once a year, from 23rd to 30th of the 12th lunar month (January 23-30 this year) at the intersection of five streets in the Hanoi's Old Quarter.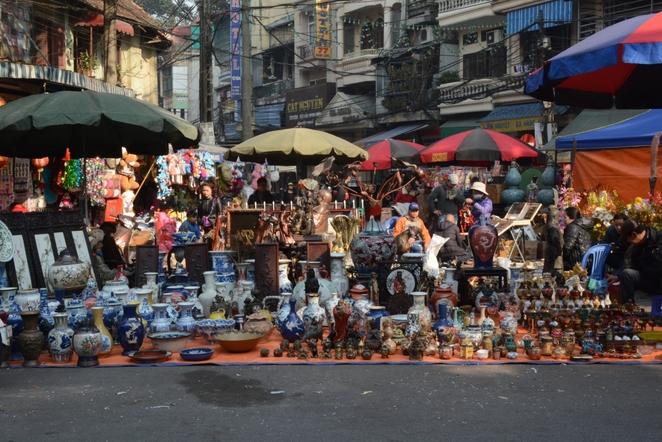 The market is held right at the intersection of Hang Ma, Hang Can, Hang Luoc and Hang Dong.
From the morning of January 23, the first pavilions were built. The closer Tet comes, the more crowded the fair is.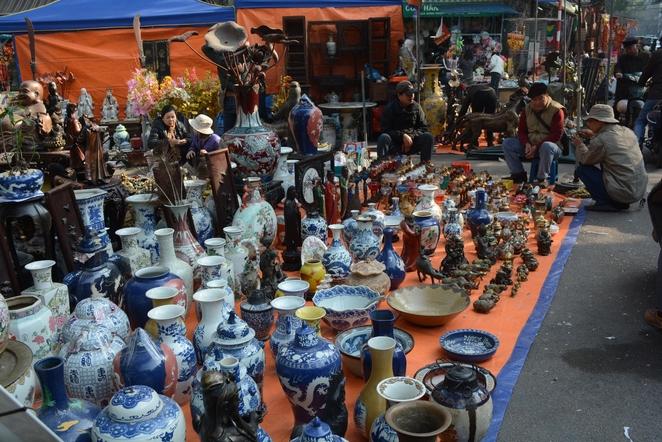 The items sold here are diverse; the most common things are worshiping items, Buddha statues or bronze statues of the four supernatural creatures (dragon, unicorn, tortoise, and phoenix).
According to the introduction of the stall owners, antiques are traded through hands of many antique traders. The prices of antiques are fixed through bargaining.
Bronze items like these are precious goods in this market.
The price of each ceramic bowl is pasted on each item, ranging from a few hundreds to millions of dong.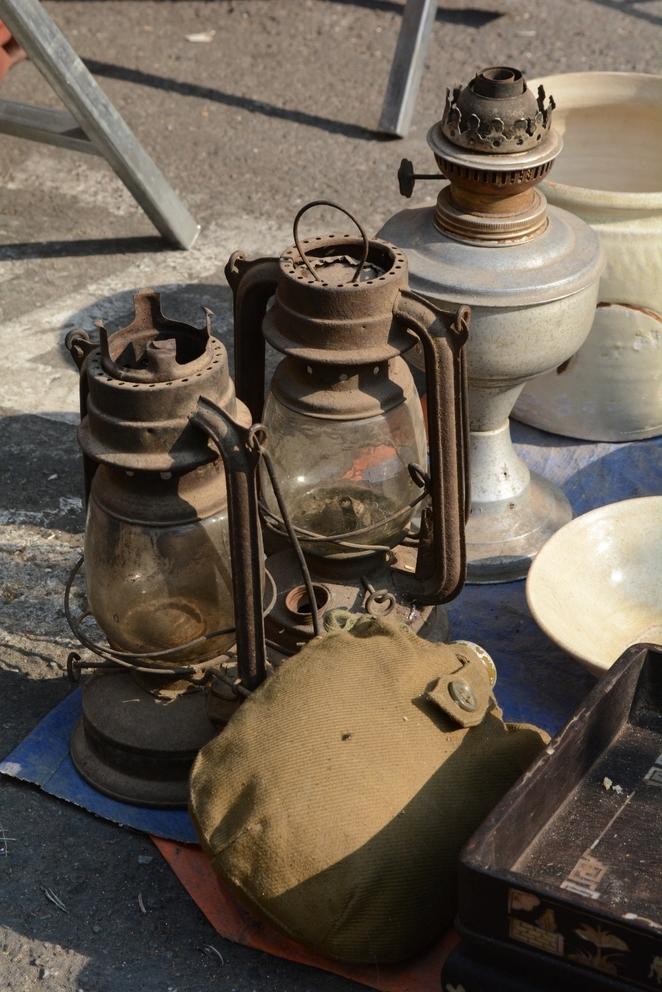 These old oil lamps lighted many houses before electric lights appeared.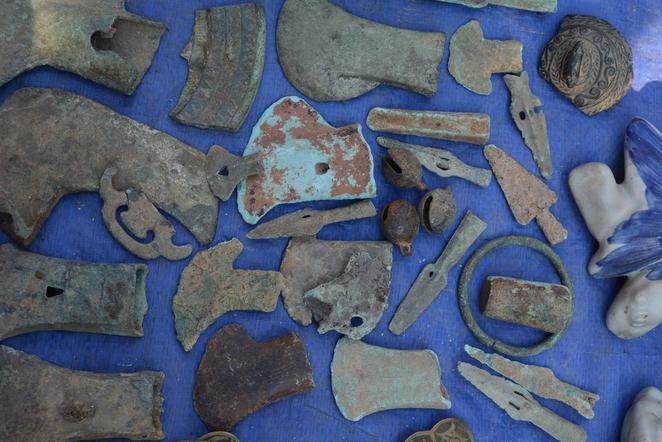 Some of the items sold here are introduced to be hundreds of years old, making the fair a miniature museum.
Jars containing ancient coins.
Coins are displayed for sale at the market and the prices are not very high.
A seller is opening his boxes to showcase his items. All items are wrapped carefully to avoid scratching.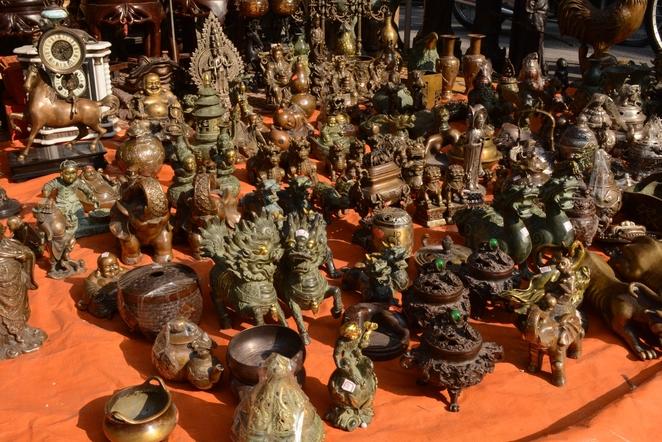 Imitation ancient bronze items attract the most attention of buyers at this fair for their good designs and affordable prices.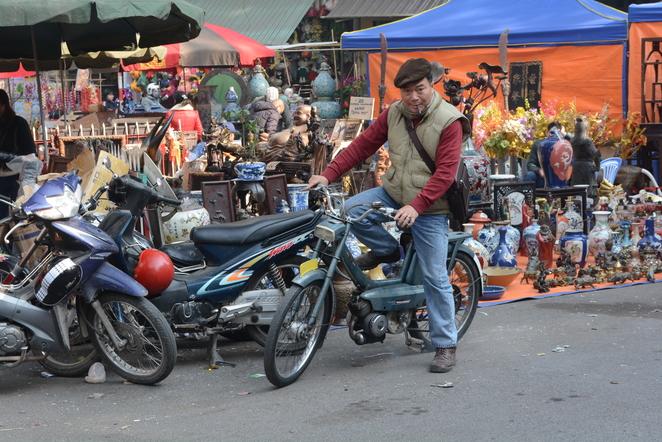 VNE