Young man brings pride of Vietnam to Africa
Pham Quang Linh, 24, from the central province of Nghe An, has "painted" a beautiful story in Africa.
Five years ago, Linh decided to go to Angola to create a new life as a building worker.
After a period of working in the African country and accumulating some capital, Linh opened a small construction stone enterprise in 2019, which was the time he began his YouTube channel.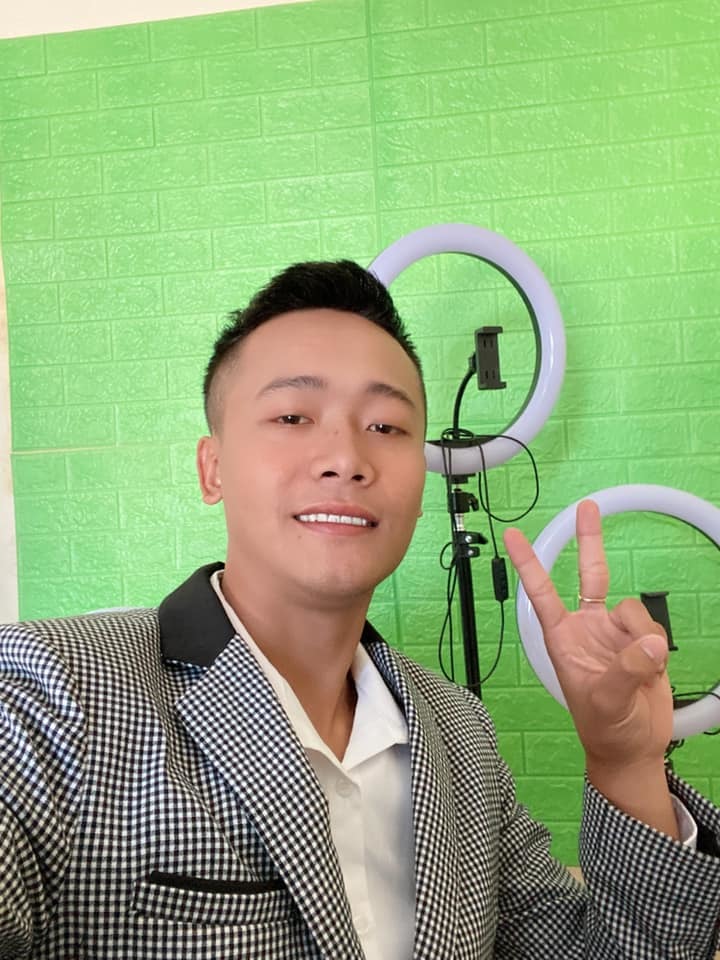 Pham Quang Linh
At first, Linh launched his own YouTube channel just to share information about his life far from home to his friends and family. But after two years posting clips about his life and work in Africa, Linh's channel "Quang Linh Vlogs - Life in Africa", has more than 1.77 million subscribers.
Most of Linh's clips reflect the normal life of people in Angola and Linh's charity activities in the country. Linh often presents gifts to poor kids in Bailundo where he is living. Linh's activities have been warmly supported by Vietnamese around the world. He has also tried to introduce Vietnamese culture to Angolan people. Recently, Linh organized an engagement party in traditional Vietnamese style for a poor Angolan couple. He covered the entire cost for the event.
During the process of building his YouTube channel, Linh formed a group of both Vietnamese and Angolans to do charity and introduce Vietnamese culture. Linh built houses for four Angolan men in his group.
Besides the channel "Quang Linh Vlogs - Life in Africa", Linh and his team developed a YouTube channel named "African Cuisine", which has had more than 600,000 subscribers. This channel is about Vietnamese and African food.
Linh and his group have helped local people learn how to plant vegetables. The group is about to assist local people in raising cattle and poultry.
Linh said that the biggest barrier is language.
Based on initial success of his social projects, Linh and his group launched the latest project called "5,000 children go to school". The project aims to assist 5,000 needy kids to go to school by repairing schools and providing schools with equipment.
This project is enthusiastically supported by the community. The group will sell shirts to raise funds for charity. Each shirt will help one kid go to school for a year. The group has sold more than 1,000 shirts.
Funding for Linh and his group's charity activities all come from his YouTube channels, Linh said.
According to Linh, the charity journey in Angola comes from the heart of each member of his group. Linh was enthusiastically helped by locals when he first arrived and now, he wants to offer something good to them.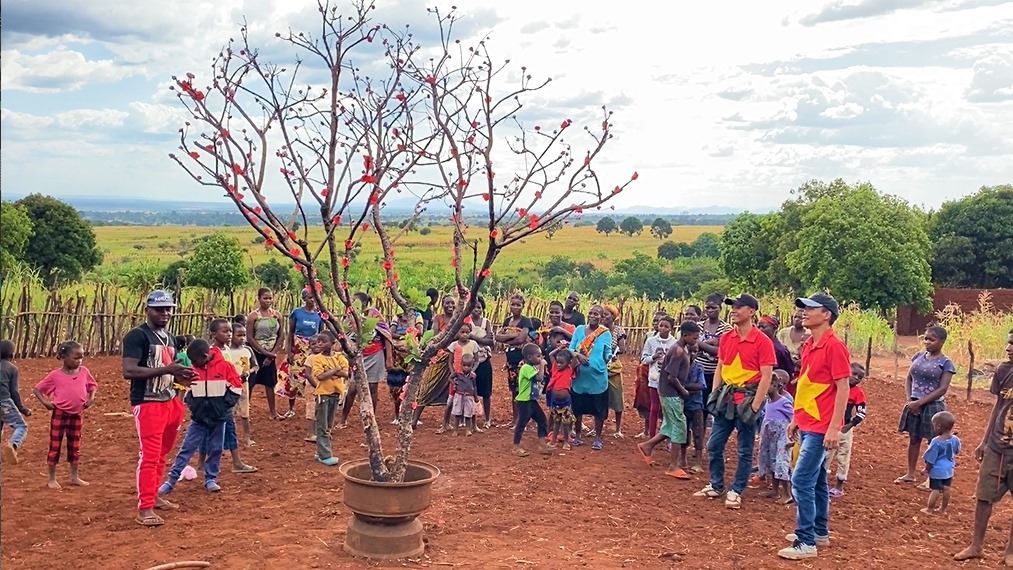 The traditional Tet atmosphere of Vietnam in Angola.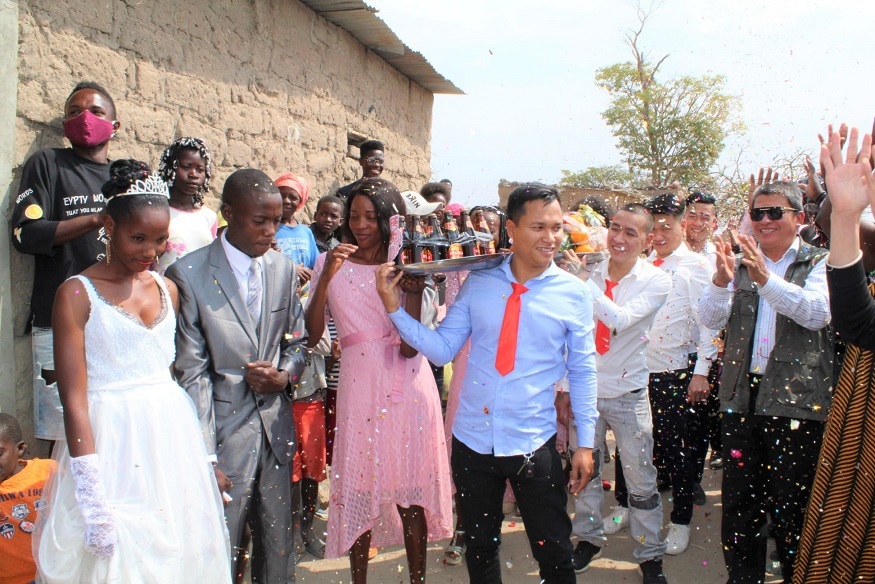 A Vietnamese style engagement party held by Linh and his friends in Angola.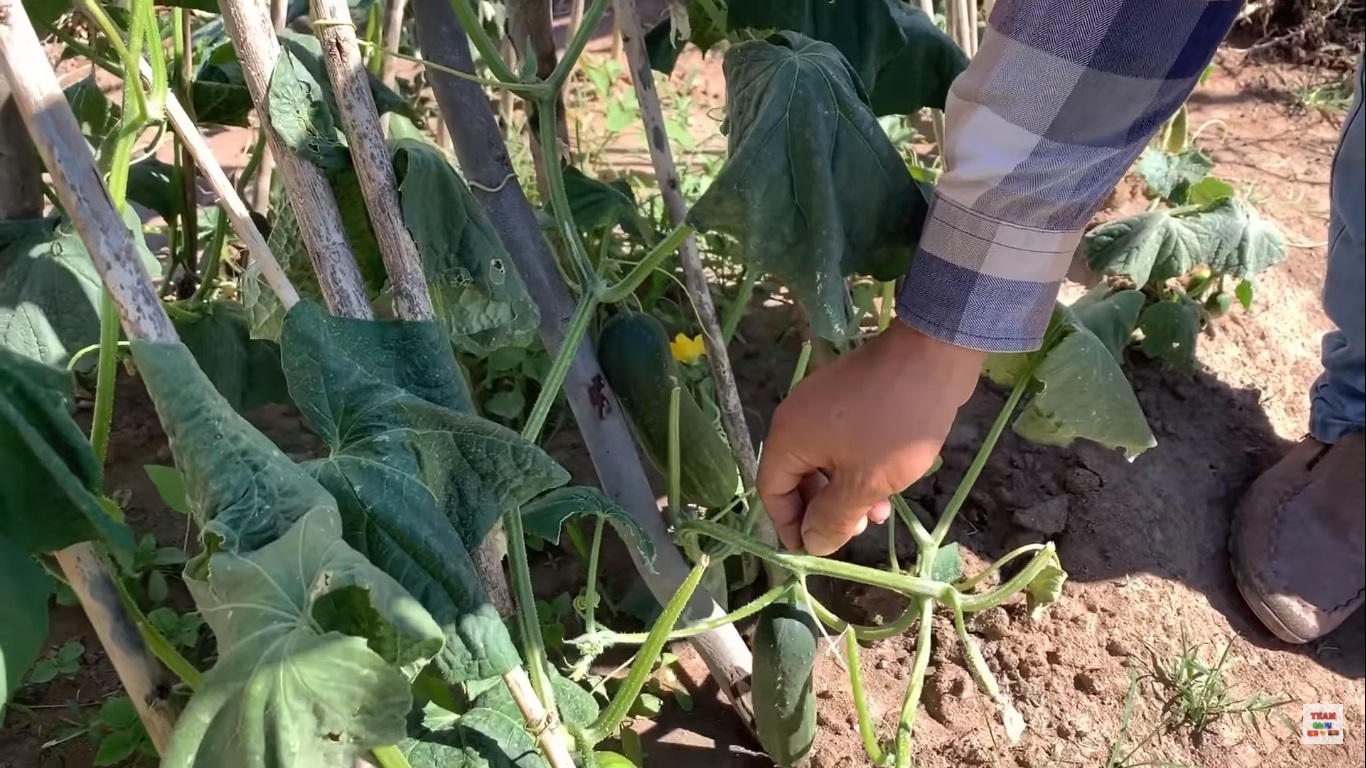 Beds of vegetable on dry, rocky soil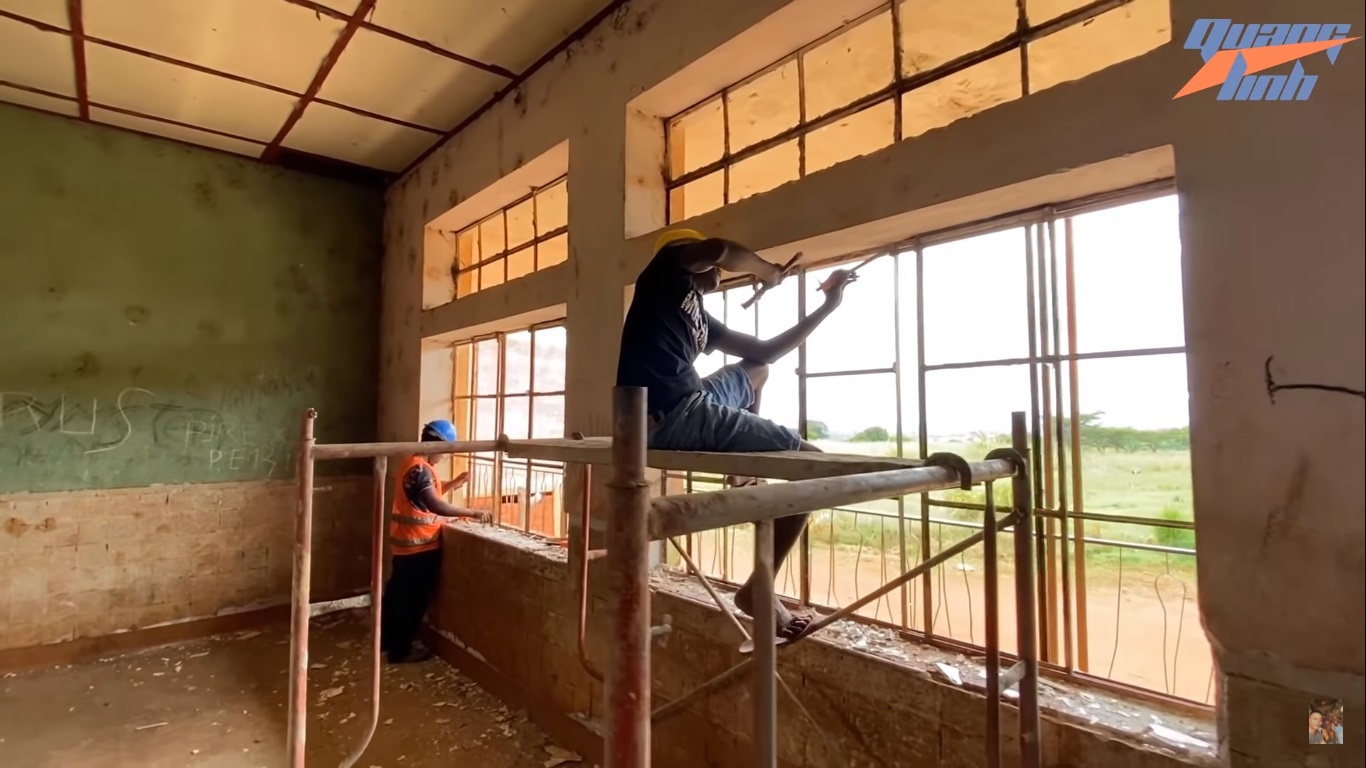 Linh and his friends repair schools to implement the project "5,000 children go to school".
Cong Sang

After 15 years of research, he now owns dozens of valuable vintage clocks that fill his cozy house.

On April 1, Dat Ma, a cable-stay bridge in the northern province of Thai Nguyen, was opened to traffic for free after 15 years of toll collection.