Young VN talent awarded 2023 Clay Research Fellowships
Pham Tuan Huy, 27, has become only the second Vietnamese talent to receive an award from the Clay Mathematics Institute (CMI) which gives out various prizes and sponsorships to promising mathematicians from around the world.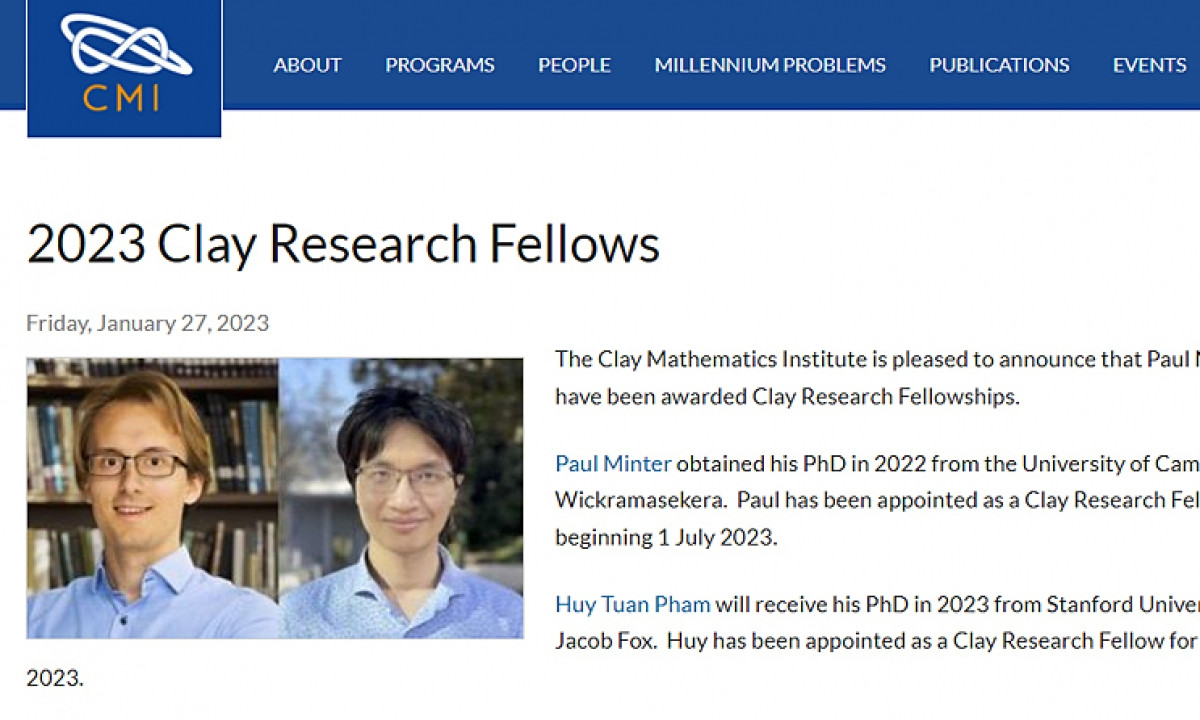 On January 27, the CMI announced that Huy would be appointed as a Clay Research Fellow for a five-year period beginning from July 1.
He is set to receive his PhD at Stanford University this year.
Tuan Huy is a highly inventive and prolific researcher who has already made fundamental contributions to combinatorics, probability, number theory, and theoretical computer science, the CMI outlined on its website.
Huy is a former student of the Gifted High School of Vietnam National University in Ho Chi Minh City. He previously won two gold medals at the International Mathematical Olympiad (IMO) in 2013 and 2014.
The Ho Chi Minh City native achieved a bachelor's degree in Mathematics and a master's degree in Statistics from Stanford University.
Huy is currently a fourth-year PhD student majoring in mathematics at Stanford University. At present, Huy has published a total of 28 papers in international journals on Mathematics.
He became the first Vietnamese to receive the Clay Research Fellowships, an award for young mathematicians who have just graduated or are about to graduate with a doctorate. In addition, he is the second Vietnamese person to receive the honour from the CMI.
In 2004, Professor Ngo Bao Chau won the Clay Research Award from the CMI, together with his teacher, Gerard Laumon, due to his proof of the fundamental lemma to Unita group.
Source: VOV