All Thai families in Vietnam's northern mountainous region have a brass pot. It's not only cookware but a symbol of prosperity.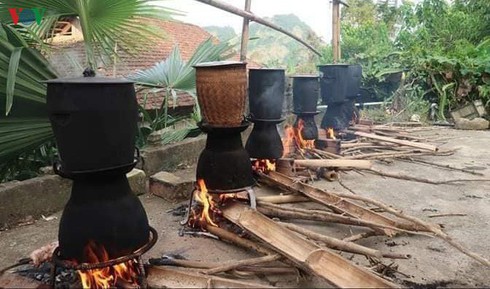 Brass pots of the Thai
A brass pot has a cylindrical shape with funnel top. It's approximately 33 cm high. The Thai use the brass pot to steam sticky rice, vegetables, and other items.
Lo Van Thang of Dien Bien Phu City said, "Three generations of my family have used this pot. Every Thai family should have a brass pot to cook sticky rice."
The Thai rarely lend their brass pot to others because they believe it preserves the souls of their ancestors. When they move to a new house, the brass pot is the first item the house owner brings with him.
Lo Van Thai of Son La province said, "The house owner has to bring it with him to enter the new house. Young families now tend to use an aluminum pot instead."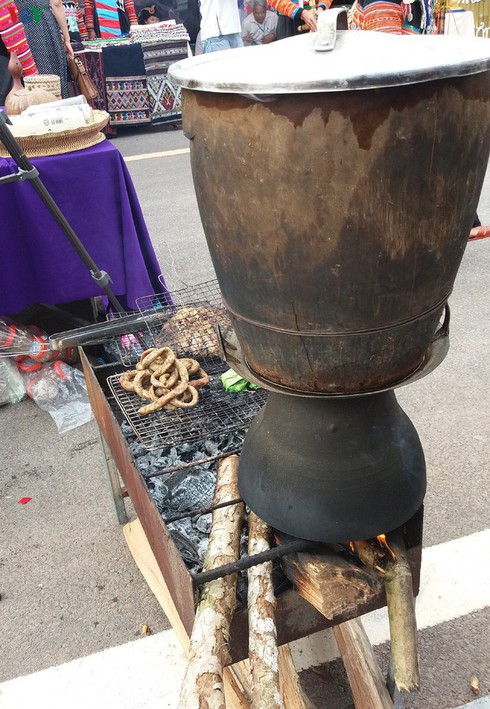 The brass pot is a cookware and a precious item of the Thai.
Brass pots are gifted by parents to their sons when they get married and move to their own house. Daughters receive different wedding gifts.
At a housewarming ceremony, a shaman performs a ritual to pray for the pot's sacredness and the family's prosperity. The shaman uses a bamboo stick to measure the pot's height and width and then break the stick into pieces of finger-joint. Each joint is equivalent to a prayer.
Quang Van Lanh of Son La province said, "It's a custom that a Thai man must have a brass pot when he gets married and moves to a new house. They use it to cook when the family performs ancestral worship and at important events. Otherwise it's kept in the worshiping area."
The brass pot is the focus for ancestral souls blessing their children with a happy and sufficient life. Now people use aluminum pots instead of brass pots, but the spiritual meaning remains unchanged. VOV5