Lying just 30 kilometres east of Hanoi, Nom Village in Van Lam District, Hung Yen Province retains its image as a traditional village typical of the Red River Delta region.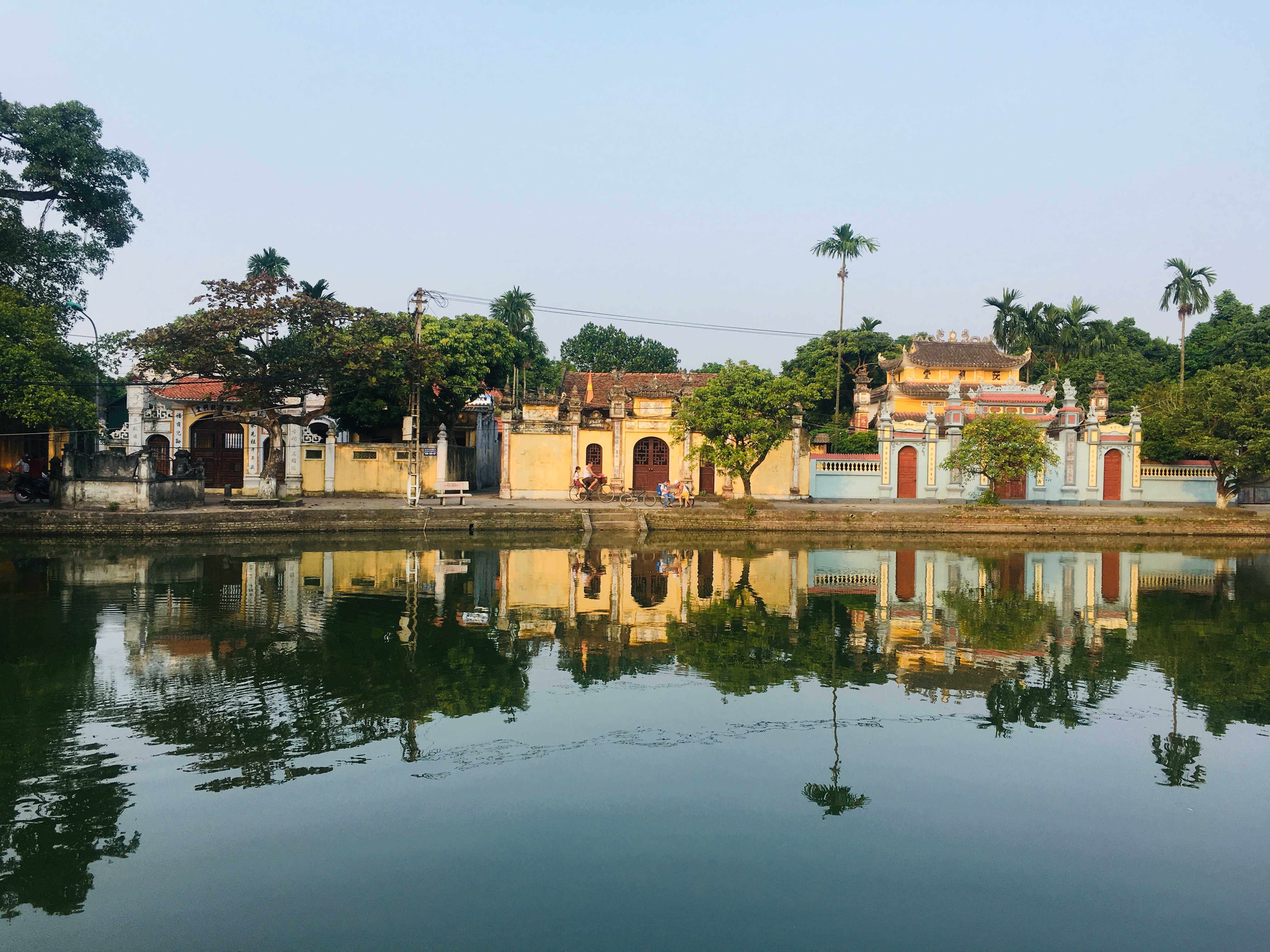 A corner of the Nom Village
According to local people, Nom villagers used to specialise in trading scrap metal some hundred years ago and was prosperous. People invested in building good infrastructure works in their village including a big village gate, brick-paved roads, a large communal house and many other beautiful homes.
Many buildings can still be seen now and prove a clear example of how a well-off northern village would have looked hundreds of years ago.

After going through a big gate which was over 200 years old, a large pond divides the village into two parts. Walking on either two roads running along the pond, visitors can see some old houses nestled in lush gardens.

At the end of the roads lies a communal house with two big old trees that provide shade. This is the place for festivals and other big events of the village.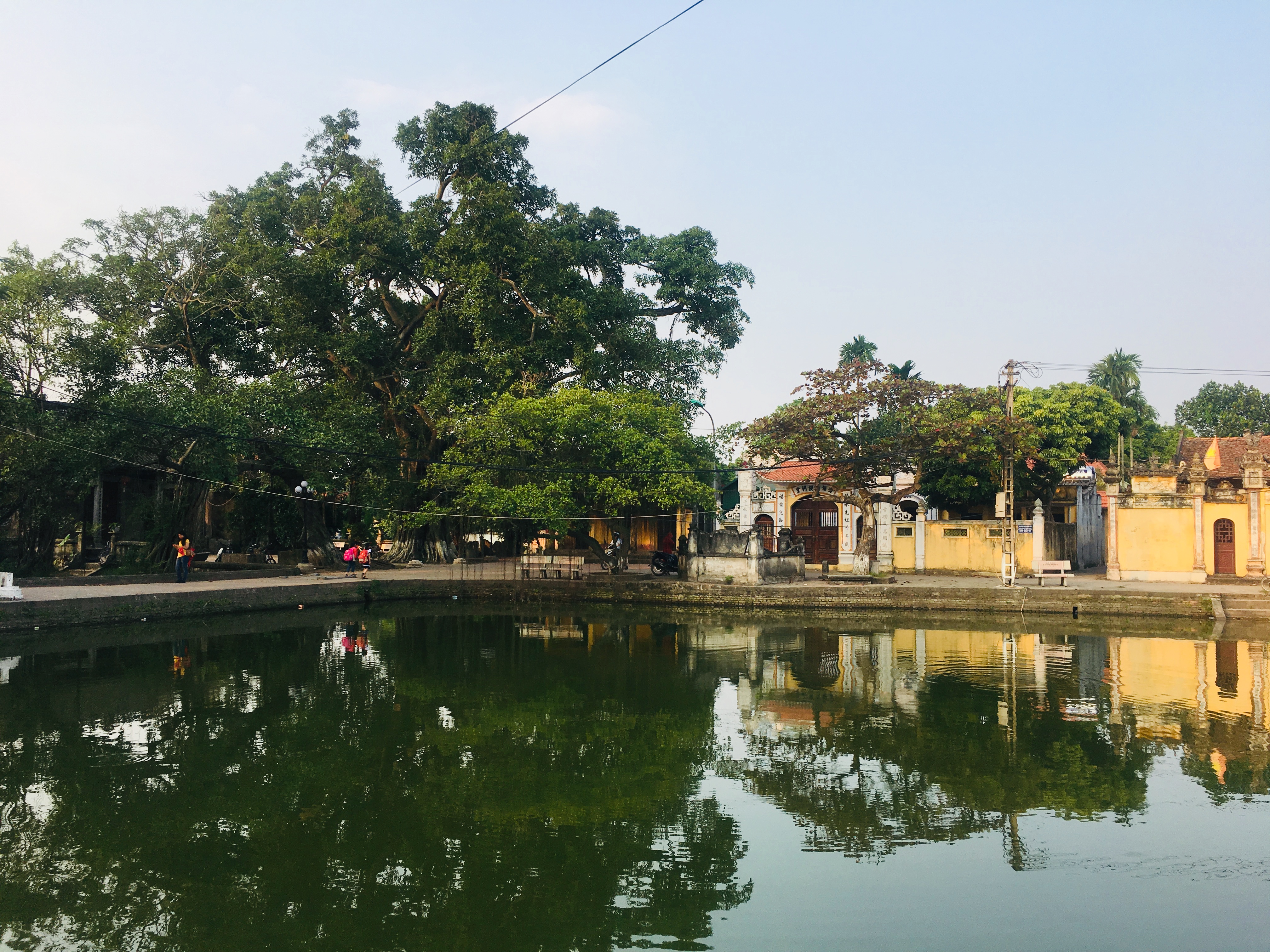 The communal house in Nom Village

The house features the typical architectural style of the northern region from the early 20th century with tiled roofs, wooden pillars and doors, a big courtyard, banyan trees, a well, and a pond in front.

Besides the communal house, there are dozens of other centuries-old houses, which are commonly used for many Vietnamese movies. One of them is the home of Phung Van Long, which was built about 200 years ago. The house includes fully intact wooden pillars and columns, on which exquisite carvings remain.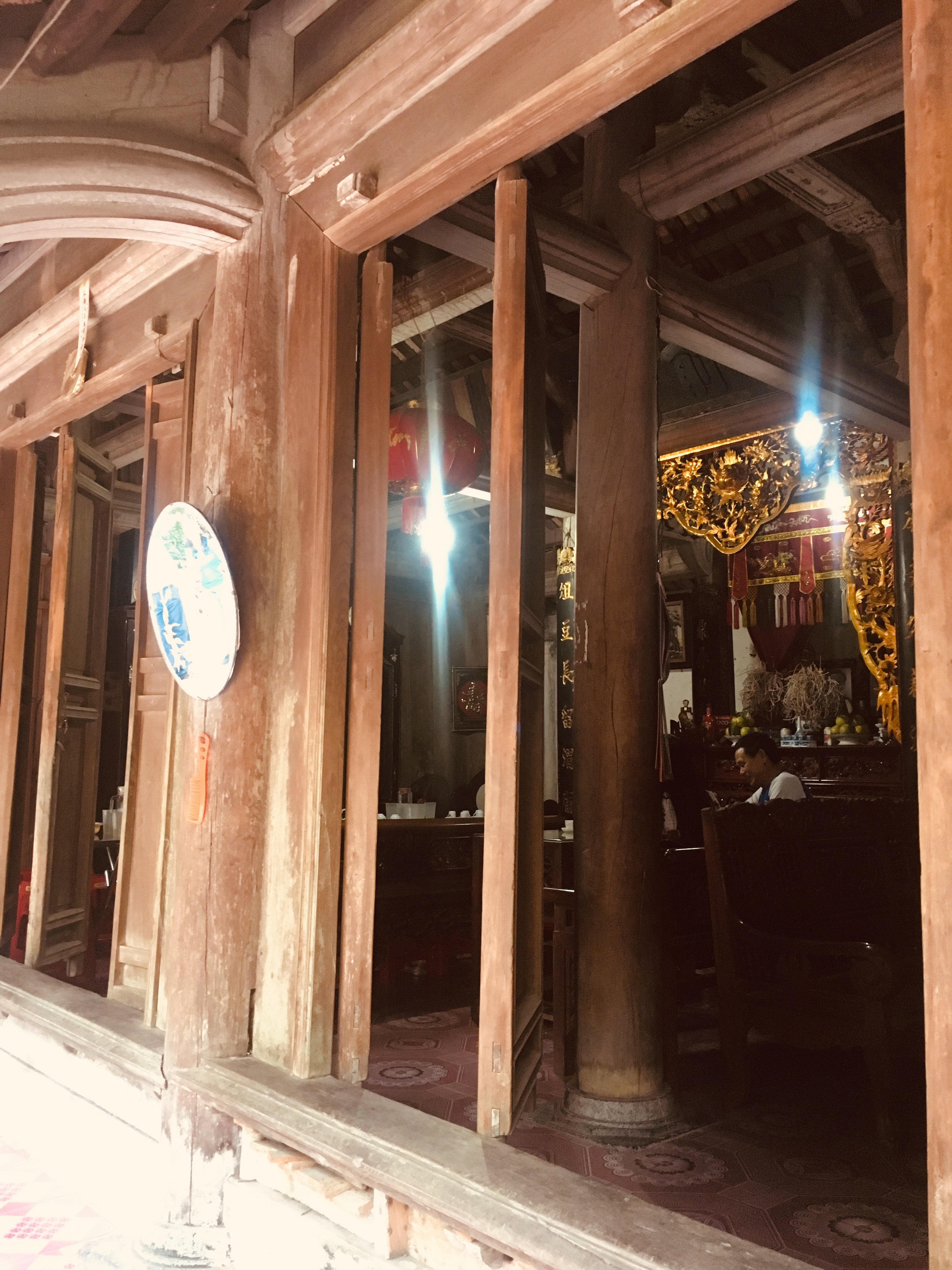 An old house in Nom Village
The village is connected to a market and a Buddhist pagoda by a stone bridge, which extends across a small river. The bridge, which was built in 1860, is almost 20 metres long, two metres wide and has nine spans. Each span is made up of a slab of stone with two dragon engravings on both ends. According to a local tour guide, this stone bridge is now the only of its kind in the Red River Delta region.
Nom Pagoda lies north of the village. It is unclear when the pagoda was built. The stele at the pagoda says that it was erected in 1680 and restored many times, the latest time in 1899.
Visitors to Nom Pagoda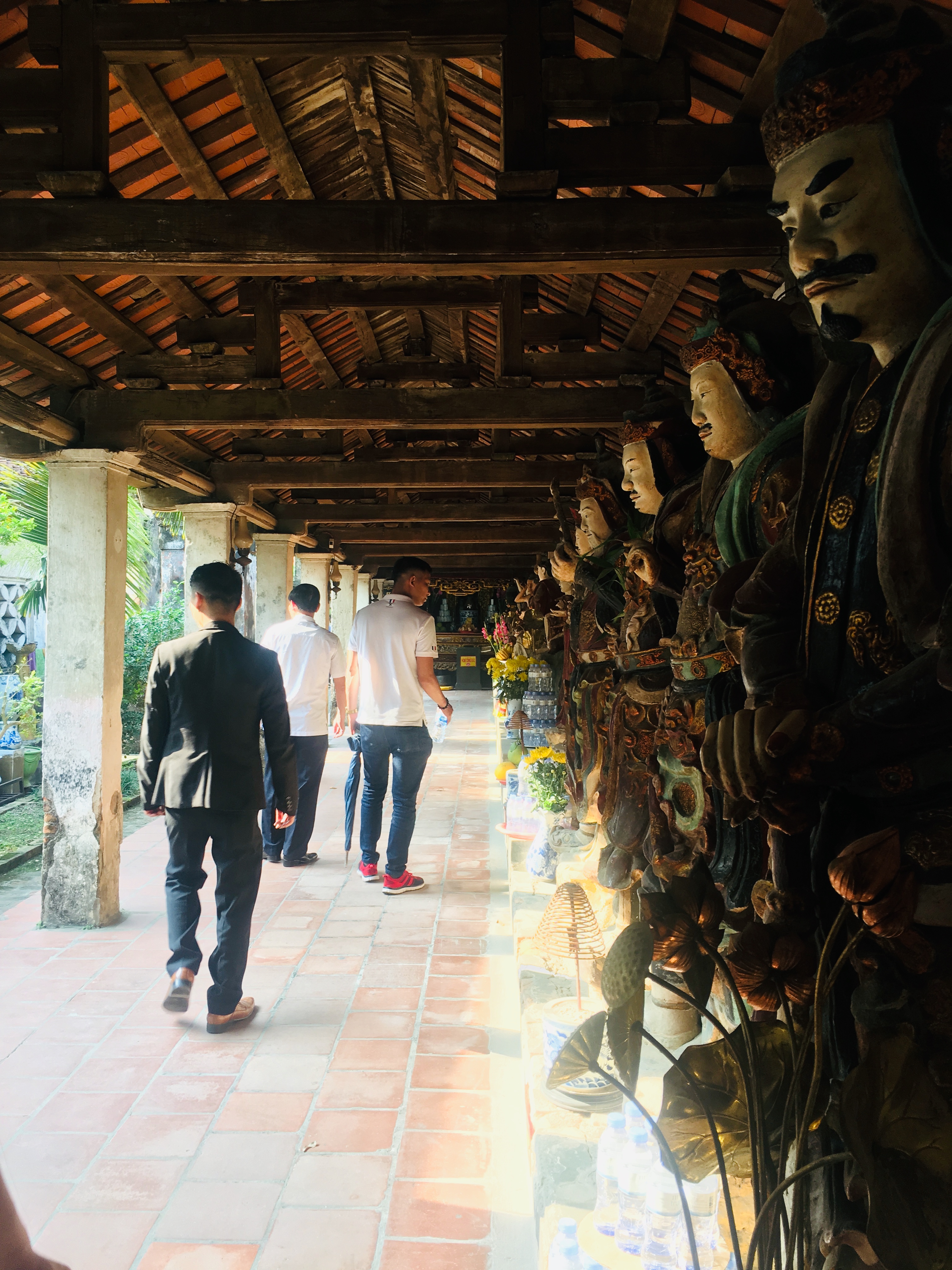 The statues at Nom Pagoda
The pagoda has more than 100 old ceramic statues. 
The village has become a popular destination for a weekend getaway for many people who love the quiet and peaceful village atmosphere. Dtinews
Lan Phong

Dong Ngac is one of few villages in Hanoi which have still kept its cultural features and historical architecture despite the impacts of rapid urbanisation.

Khuoi Ky rock village in Trung Khanh district, Cao Bang province has enchanted many visitors with its architecture of stilt houses built from rocks and the local Tay ethnic people's culture and lifestyle.