Youth Union to give advice on policies to promote talented youth
First Secretary of the Youth Union Nguyen Anh Tuan held a dialogue with young people and members of the Youth Union on March 16.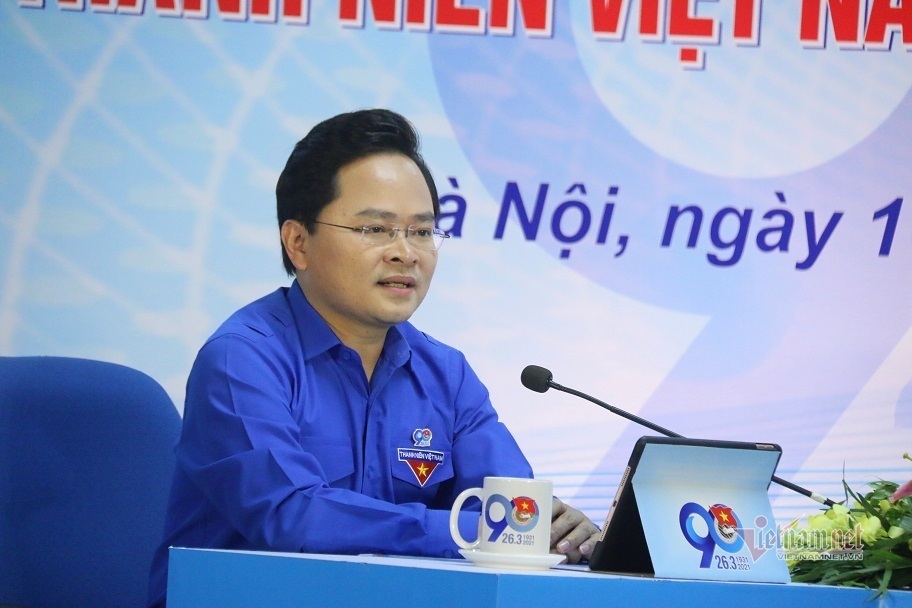 First Secretary of the Youth Union Nguyen Anh Tuan
Hoang Thanh Tung from Thai Hoa Town of Nghe An province raised a question about what the Youth Union will do to educate and nurture aspirations and ambitions as many young people tend to be remote from the noble ideals of life and attach too much importance to receiving their share of society's products.
Tuan said there are five problems among youth, including an indifference to societal phenomena; social evils; social media usage with malicious intent; violations of laws, and violence.
However, a survey conducted by the Institute for Youth Research showed that 93.7 percent of young people are patriotic and proud of the nation, while 88 percent have a desire to contribute to the country's development.
Citing the survey, he affirmed that young people have confidence in the Party and the State, and want to devote themselves to the fatherland consolidation and development.
However, it is necessary to look at the situation realistically and see that some youth are aloof from traditional values and noble ideals.
Tuan believes that the Youth Union's organizations and associations need to take responsibility for this.
"Though we have made big efforts to innovate the content and educational methods, gather and unite youth, we still cannot 'touch' disadvantaged people who are not progressive," he said, adding that it is necessary to design solutions targeting the subjects in the time to come.
The Youth Union recently ran a program under which it joined forces with the Ministry of Public Security to convert, educate and support certain young people and help them repent and re-integrate into the community.
It also ran a campaign on giving psychological consultancy to juveniles who violate the law.
However, the efforts have not brought the desired effects. "We promise to renovate the content and re-design the action plans of the Youth Union by strengthening education on ideals, morality and lifestyles for young people and children," Tuan said.
Nguyen Xuan Hoan from Russia asked what the Youth Union at different levels should do to heighten young people's awareness and actions in the context of escalating destruction by hostile forces with sophisticated means.
In reply, Bui Quang Huy, Permanent Secretary of the Youth Union's Central Executive Committee, said young people need to take the initiative in providing official information, so that disinformation cannot be used for wrong purposes. Information needs to be provided with diverse methods to approach more people.
Asked about the mechanism to support young people, Tuan said the Youth Union would give advice to the PM on how to design a policy on discovering and using talented people. 
Thanh Hung

The level of income is necessary but not a prerequisite. We have to give qualified people the chance to do what they can do so that they feel like they are contributing to the community.  

Believing that having strong research teams can determine their positions, many universities are offering attractive conditions to attract researchers.