1,000 Chinese visitors to visit Khanh Hoa during Tet holiday
Khanh Hoa Province is anticipated to receive roughly 1,000 Chinese visitors during the Lunar New Year festival from January 18 to 26.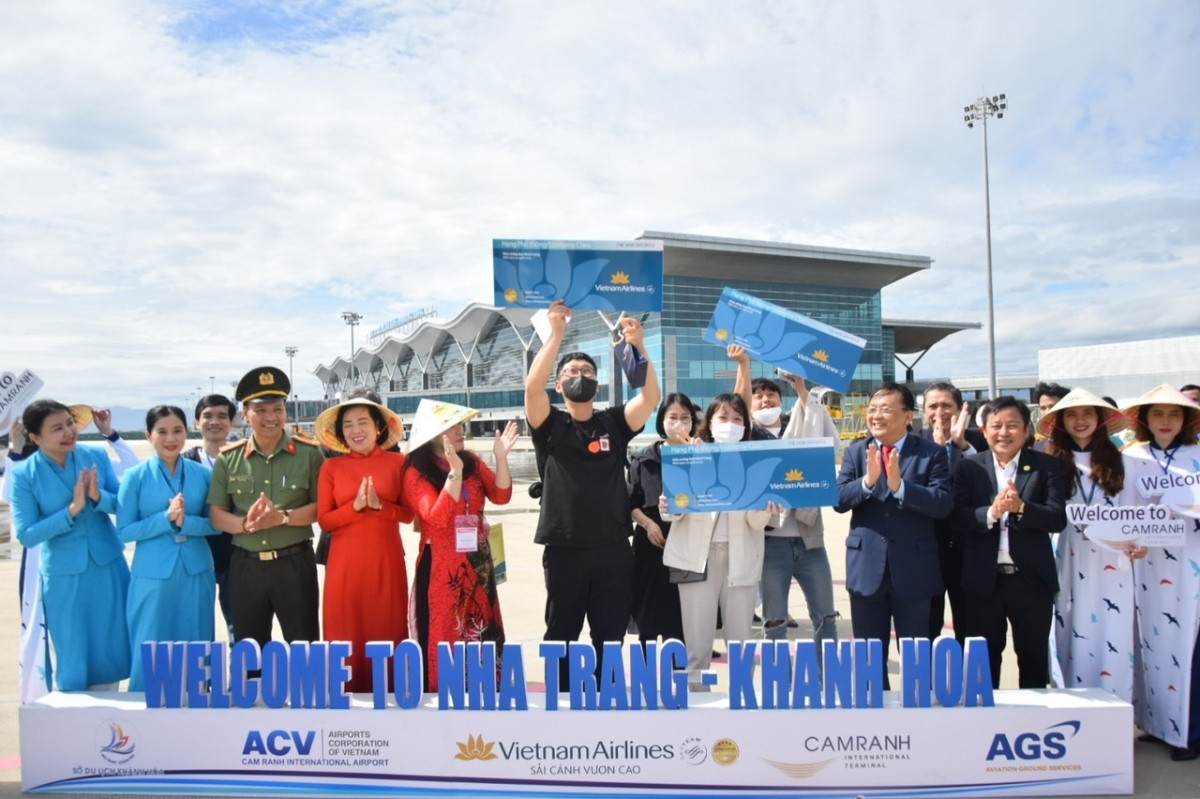 According to Le Thi Hong Minh, general director of Cam Ranh International Terminal Joint Stock Company, there will be eight flights running both to and from Vietnam's Cam Ranh International Airport and China, with each transporting between 150 and 180 passengers during the Tet break.
The airport and other relevant agencies plans to coordinate efforts in order to take drastic measures aimed at ensuring safety as part of COVID-19 prevention work in quarantine areas and to avoid congestion at the airport.
In the event of detecting or suspecting COVID-19 cases, the Centre for International Health Quarantine will notify relevant agencies to impose isolation measures. Visitors will be allowed to enter the country as normal providing that they do not show any symptoms of the virus.
Nguyen Thi Le Thanh, director of the Khanh Hoa Tourism Department, said several international tourists, especially Chinese tourists, have chosen Khanh Hoa as a popular destination during Tet.
She noted Khanh Hoa is a pilot locality of welcoming foreign arrivals in the post-pandemic period as local travel companies have been proactive in their response to the pandemic.
In fact, tourism businesses in the province have recently invested in improving infrastructure, as well as diversifying tourism products and services in a bid to meet tourists' increasing demand, as well as proactively deploying pandemic preventive measures under the guidance of the Ministry of Health.
In 2019, Khanh Hoa welcomed 3.5 million international arrivals, of which Chinese tourists accounted for 70% of the total, and the remainder came from Russia and other markets.
Source: VOV